Two League Of Legends Spin-Offs Just Dropped Out Of Nowhere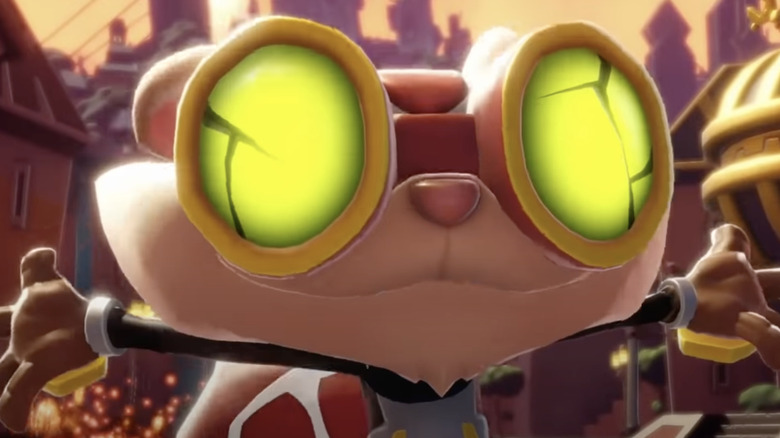 After finding some initial breakout success with their Netflix series "Arcane," Riot Forge sneakily released two new games out of nowhere (per PC Gamer). It was known that the Riot Games publishing label was planning to release more content centered around "League of Legends," but nobody expected two releases would come so soon. Yesterday Riot Forge dropped a title initially announced two years ago, "Ruined King," and another game that had only just been announced recently (per Eurogamer), "Hextech Mayhem." With these releases catching players by surprise, some may not even know what these games are.
Advertisement
Though all of Riot Forge's products involve "League of Legends" characters and familiar settings, the content itself has proven to be a departure from the MOBA that inspired this new media. In the case of "Arcane," the obvious observation is that it exists as a Netflix series instead of a video game. However, there's still plenty that separates "Ruined King" and "Hextech Mayhem" from their free-to-play forbearer, despite them all being "League of Legends" games. Here's everything you need to know about "Ruined King" and "Hextech Mayhem."
What Are Ruined King and Hextech Runner?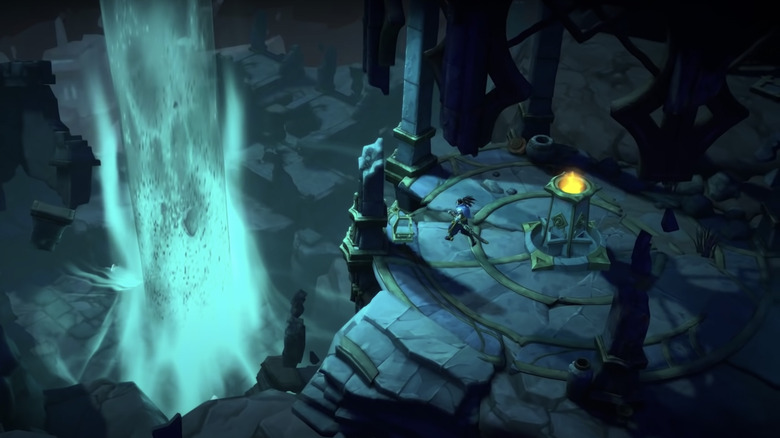 "Ruined King" is an isometric, turn-based RPG and it's the first video game officially published by Riot Forge. The game will task players with uniting a party of iconic "League of Legends" characters to take on the MOBA's most infamous villain, the Ruined King. Taking players across two regions of Runeterra, the Shadow Isles and Bilgewater, "Ruined King" will allow players a more intimate look at these settings than ever before. They'll no longer simply be a backdrop; these areas and their inhabitants will be integral to the experience.
Advertisement
"Hextech Mayhem" is a different beast entirely. While an RPG where "Legaue of Legends" well-known characters can flex their abilities and powers may seem like a no-brainer, "Hextech Mayhem" challenges players to think differently. Akin to a music or rhythm game like "Guitar Hero," the title requires players to input prompts to the rhythm of the music while Ziggs makes his way across the stage, causing as much destruction and mayhem as possible.
Both of Riot Forge's new games are available now on Steam, GOG, and Epic Games Store. "Ruined King" is $30 and "Hextech Mayhem" is $10. After a year of surprises from Riot Games and its new publishing arm, Riot Forge, fans can only wait with anticipation to see what's to come in 2022.
Advertisement