CD Projekt Red Makes Bold Claim About Cyberpunk 2077's Future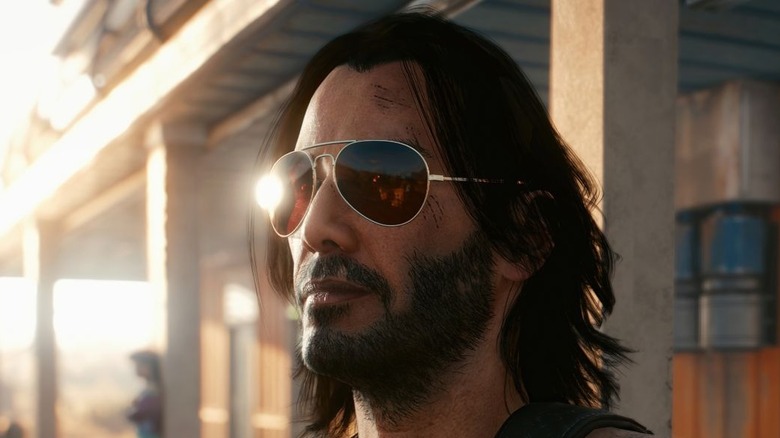 Despite being a relatively recent part of video gaming's history, the tumultuous launch of "Cyberpunk 2077" is already a thing of legend. Thanks to a release packed with tons of game-breaking glitches and bugs, "Cyberpunk 2077" was in such sorry shape that it became the subject of a mega lawsuit and forced developer CD Projekt Red to issue a formal apology. Despite the controversy, however, "Cyberpunk" did turn out to be a profitable game. Because of this and the developer's continued efforts to fix the game, CD Projekt Red believes that the less-than-flattering perception of the game will eventually change — it just may take a while.
Advertisement
"Cyberpunk 2077" has received some updates since its December 2020 release, all in an effort to make the game more closely resemble what it was supposed to be. These updates and improvements have been a mixed bag, particularly when it comes to optimizing the game. But even after those less-than-stellar updates, as well as CD Projekt Red's bad news that the game's next-gen upgrade has been delayed until 2022, the future of "Cyberpunk 2077" could still be bright. 
CD Projekt Red believes Cyberpunk will be considered a "very good game" one day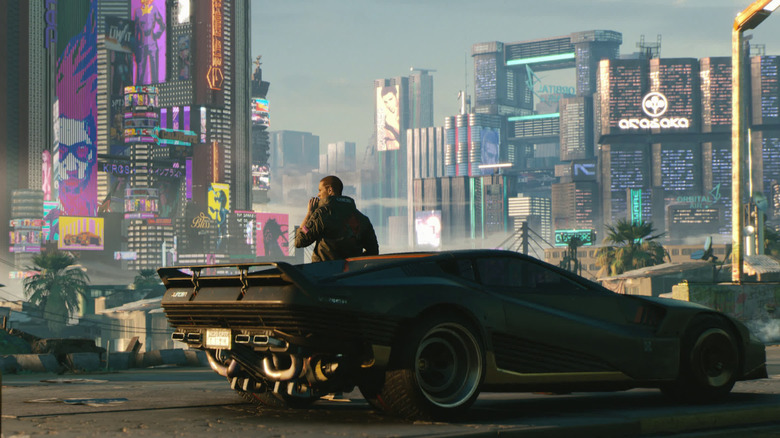 In an interview with Polish newspaper Rzeczpospolita (translation via VGC), CD Projekt Red president Adam Kiciński expressed optimism regarding the future of "Cyberpunk 2077" and how it will be viewed in the future. He noted that the game was the "biggest, most ambitious and definitely the most complicated project" in the company's history, adding, "We believe that in the long run 'Cyberpunk 2077' will be perceived as a very good game, and like our other titles, it will sell for years — especially as the hardware gets more powerful over time and we improve the game."
Advertisement
Kiciński would also say that the difficulties surrounding the launch of "Cyberpunk 2077" taught the company many valuable lessons. "We're working on updates all the time, and we're also working on a version for the latest generation of consoles... [The release] gave us a kick and motivated us to make changes that will make us better in the future."
While some gamers may still be skeptical, Kiciński's words could hold some weight. According to a recent report from Forbes, "Cyberpunk 2077" recently hit its largest concurrent player count in nine months. The game has also received positive reviews on Steam in recent days (per PC Gamer) and has seen an uptick in sales.