Rockstar Releases Major Fixes For GTA: The Trilogy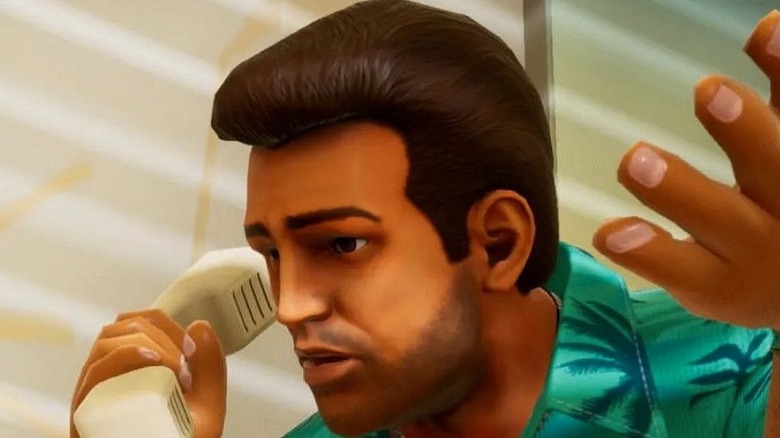 After a rocky start full of funny glitches, Rockstar has released a huge update for "Grand Theft Auto: The Trilogy – Definitive Edition," aimed at addressing the tons of issues reported by players. Fans were ecstatic at the thought of re-experiencing the PS2 era of "GTA" titles through "Grand Theft Auto: The Trilogy," but the collection was an unfortunate mess. Players immediately noticed something was off with the three remastered titles, calling out a number of visual, audio, and gameplay-centric differences that hampered their enjoyment. These issues prompted backlash from fans, causing it to become the worst-rated game of 2021 and even inspiring some players to try and fix the numerous issues.
Advertisement
The new 1.03 patch offers specific fixes for each individual game and platform, as well as more general improvements across all three titles. The update is available now for all platforms aside from Switch, but Nintendo's console is set to see the same repairs in "the coming days" (per Rockstar Support on Twitter). Rockstar's update is good news for players who've already purchased "Grand Theft Auto: The Trilogy – The Definitive Edition," but can it undo the damage already done by the awful state of its launch?
Rockstar's fixes for GTA: The Trilogy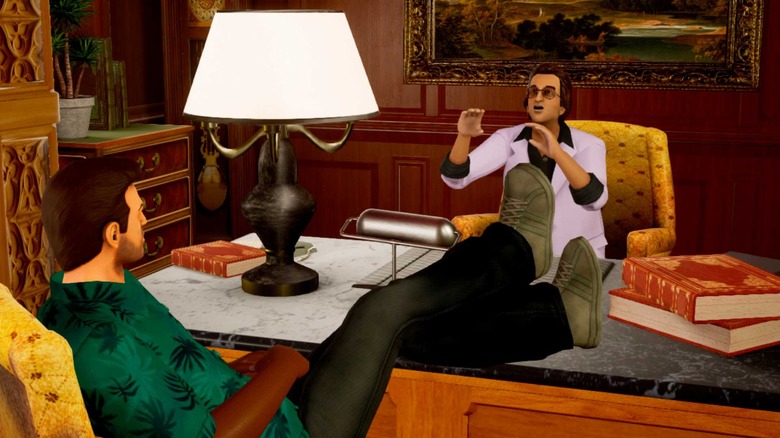 Across the board, at least on the consoles receiving the update, Rockstar has added stability improvements and the fan-favorite cinematic camera, making particularly long drives all the more interesting. In addition, several typos and misspellings have been fixed on in-game signs and in dialogue. Specifically on Xbox One, bugs that locked "The Trilogy" up and rewarded undeserved achievements have also been corrected. For PC players, a slew of game-breaking bugs have been dealt with, including one that prevented saving.
Advertisement
Each individual title also received a list of fixes specific to that game, primarily graphical and environmental changes. For example, fixes for rain and grass appearing inside buildings, colors or textures appearing incorrectly, and problems with the camera were all addressed. "Grand Theft Auto: San Andreas – The Definitive Edition" had the largest list of tweaks, fixing infamous issues like the bug that causes CJ's face to block the camera when looking backwards on a Quadbike.
It won't be easy for Rockstar and Grove Street Games to regain face after the widely-panned release of "Grand Theft Auto: The Trilogy – The Definitive Edition," but the developers are taking the right steps now.