Fans Are Already Fixing GTA: The Trilogy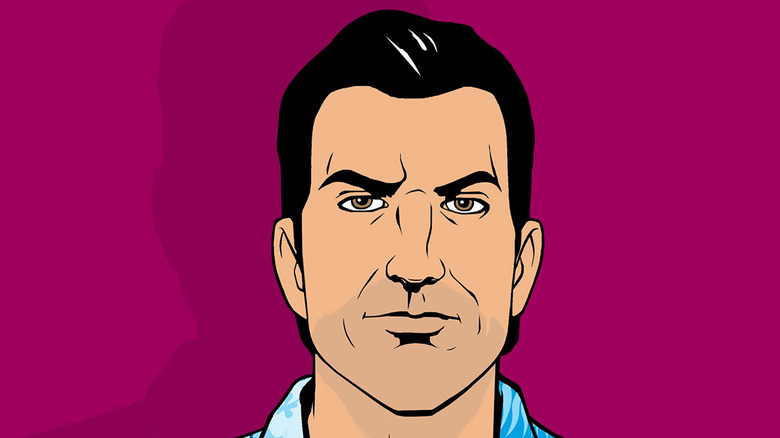 Barely out of the gate, "Grand Theft Auto: The Trilogy — The Definitive Edition" has gotten off to a rocky start, to say the least. Having taken its place as the worst-rated game of the year with a 0.5 user score on Metacritic, "Grand Theft Auto: The Trilogy" has been maligned for glitches and bugs, some of which are downright creepy. Developers of the "Grand Theft Auto" remasters, Grove Street Games, have been torched in the court of public opinion due to the games' quality, with discourse surrounding the trilogy on both dedicated subreddits and Twitter all revolving around how the game was allowed to be released in such a bleak state.
Advertisement
The state of the "Grand Theft Auto" trilogy has left many players wondering when (or if) the remastered collection will be fixed. But with a Next-Gen port of "Grand Theft Auto 5" on the horizon — which has already been delayed — it's unknown how many resources Rockstar Games can realistically allocate to what has been described by some as a mere cash grab. So instead of waiting for fixes to come, fans of the series have stepped up and will be attempting to mod several issues in an effort to fix the title.
Fans are modding GTA: The Trilogy in an effort to fix it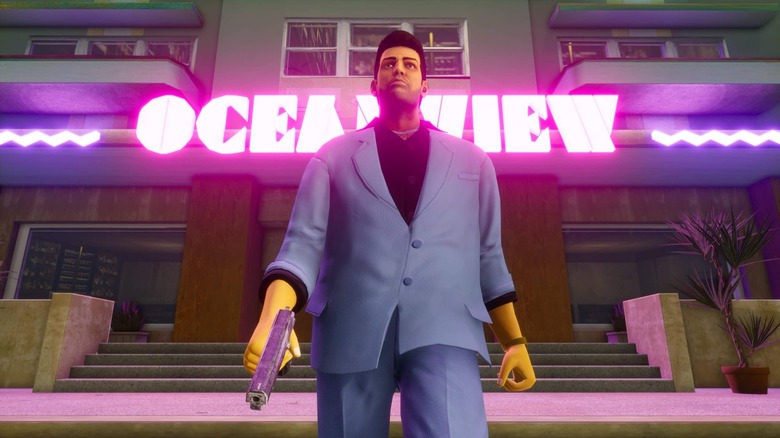 Modding a "Grand Theft Auto" game is a bit of a dangerous proposition, legally speaking. Take-Two Interactive — the parent company of Rockstar Games — has had no qualms with taking down modders, with the company slapping some third-party modifications with DMCAs in the past. Rockstar itself even pulled "GTA: The Trilogy" from its PC launcher after discovering that some code, including that of the sexually explicit "Hot Coffee" mod, was still lingering in the games' files. Despite these countermeasures set in place by Take-Two and Rockstar, fans are still dedicated to fixing "GTA: The Trilogy" with or without official patches in the future.
Advertisement
A subreddit dedicated to modding "GTA" games has been quite lively in the past several days, with one thread in particular providing instructions on how to unpack the game files to apply mods. Other sites such as GTAForums and Moddb have also gotten in on the action. As of right now, mods reinserting omitted licensed music — such as "Billie Jean" by Michael Jackson in "Vice City" — and fixing the disorientating rain effects that are present across all three games have gone live and are available for public consumption.