Marvel's Spider-Man Just Got A No Way Home Update, But There's A Catch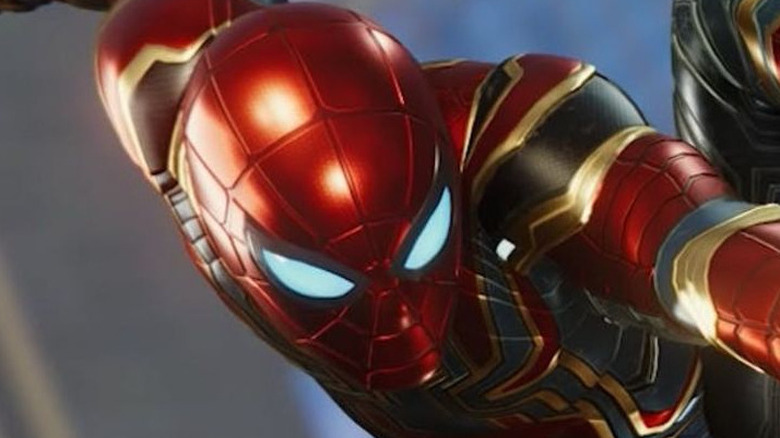 Fans eager for the upcoming "Spider-Man: No Way Home" can get an early taste of some of the excitement via new in-game suits for "Marvel's Spider-Man" — but the treat is only for owners of the PlayStation 5 exclusive remastered edition. Players have previously begged Insomniac to add the new suits from the highly-anticipated film, but no one thought it would involve a catch. Only PS5 players who've shelled out for a copy of the critically lauded "Marvel's Spider-Man: Miles Morales Ultimate Edition," or paid to upgrade from their PS4 version, will benefit from Insomniac's latest inclusion, and players are speaking their mind.
Advertisement
Between the ever-persistent global supply shortage, Sony recently decreasing PS5 production and a scalper-run aftermarket economy, most players either haven't had the chance to get their hands on a PS5 or aren't willing to pay resellers' asking price. With that in mind, fans have called out Insomniac, pointing these facts out and asking why the costumes won't be available for the PS4 version of the game. While Insomniac has responded to players, it's not the answer they wanted. Here's why Insomniac says they can't add the new "Spider-Man: No Way Home" costumes to the PS4 version of "Marvel's Spider-Man."
Why Is Insomniac Favoring PS5 Owners?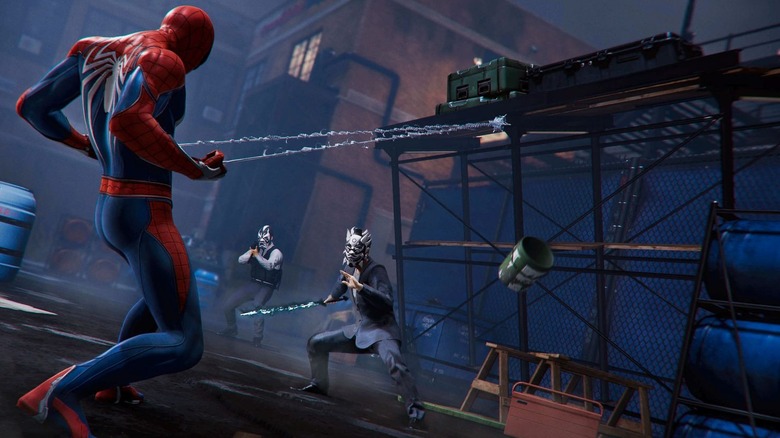 After announcing new costumes for "Marvel's Spider-Man Remastered" on Twitter, vocal players responded with their frustrations. Commenter @ADAPTORDIE_1 said, "This is such a huge L Insomniac. I'm utterly disappointed and honestly shocked. Why haven't you added them to PS4??!! When so many people cannot get PS5s, and one of the best times to be a Spidey fan," @ADAPTORDIE1 didn't have the only negative reaction to Insomniac's news; many comments echoed the same sentiments, asking why Insomniac would sleight PS4 owners like this.
Advertisement
Insomniac only had one thing to say in the face of fans' disappointment — and it all had to do with stability. Insomniac responded to multiple distraught commenters, saying, "Since it's 2018 release, we've updated Marvel's Spider-Man (PS4) 19 times, adding more suits and features than originally planned. Each patch has been more technically complex, especially with maintaining PS4 HDD streaming performance." The company also followed up by explaining, "To ensure fans continue enjoying Marvel's Spider-Man (PS4) at its optimal performance, we've made the difficult decision to release these new suits for Marvel's Spider-Man Remastered (PS5) where our PS5 engine allows us to update the game without jeopardizing player experience."
Advertisement
Players haven't been delighted with that reasoning, calling on Insomniac to find a way to include the suits in all versions of the game. That said, at least for the time being, only PS5 owners will get to see Peter swing around New York in some movie-themed attire.