Sonic Frontiers Goes Where No Sonic Game Has Gone Before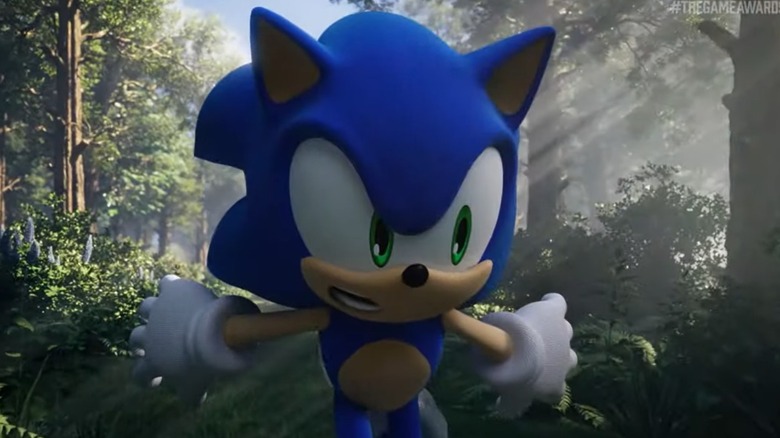 The Game Awards proved to be a big night for Sonic the Hedgehog fans. First, Ben Schwartz and Jim Carrey introduced a new trailer for "Sonic 2," which confirmed what fans suspected about Knuckles. A bit later, fans of the blue blur were treated with a trailer for a new Sonic game as well. This time, Sonic is going to go where he's never gone before: everywhere.
Advertisement
"Sonic Frontiers" didn't provide much information about what kind of game it would be, but the trailer reminded many fans of open-world titles like "Breath of the Wild." Importantly, there's never been a truly open-world Sonic game before, although the "Sonic Adventure" series came close. However, where "Sonic Adventure" had distinct levels — or zones — "Sonic Frontiers" will be open-zone. Fans can only assume that means Sonic will be able to run freely across the world, without the distinction of discreet levels.
The official description attached to PlayStation's trailer explained that players will be able to "battle powerful enemies as you speed through the Starfall Islands – landscapes brimming with dense forests, overflowing waterfalls, sizzling deserts and more!" More than that, the team behind "Sonic Frontiers" has an impressive history with the franchise that's sure to bring a sense of mastery to the new title.
Advertisement
Frontiers has an epic team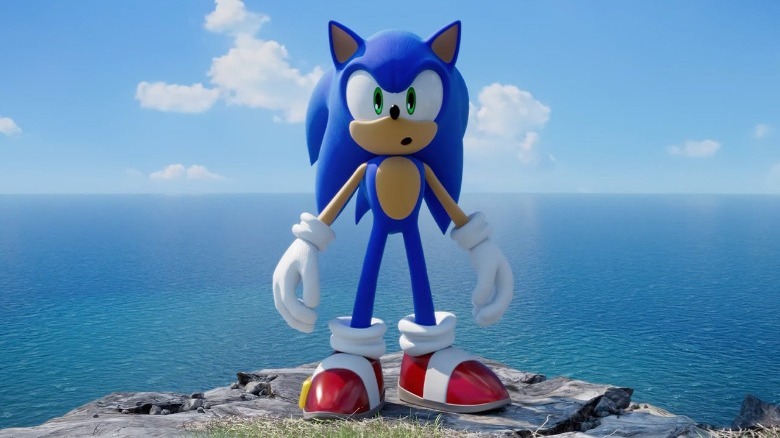 In a press release, Sega revealed that Sonic Team Japan will be developing "Frontiers," with Sonic vets Morimoto Kishimoto and Sachiko Kawamura directing and producing, respectively. Sonic Team USA Creative Officer Takashi Iizuka has teased that fans can look forward to "an all-new style of gameplay experience for Sonic the Hedgehog," which should have fans making a mad dash to the store when the game finally launches in late 2022.
Advertisement
Fans are already sharing their excitement on Twitter, specifically focusing on the lush visuals of "Frontiers." Some gamers shared shots from the trailer, commenting on the game's beauty, while others honed in on the game's music and the incredible team working on the upcoming title. Of course, "Frontiers" already has its critics, too, including some skeptical fans who think that an open-world Sonic game simply won't work. 
While fans might have to give up their dreams of a sexy Knuckles in "Sonic 2," it looks like there's still an extremely promising new "Sonic" game on the horizon.