Pokimane Speaks Out Against Streaming Activision Blizzard Games
Developers and players have been speaking up about the shady Activision Blizzard behavior since serious allegations arose in a lawsuit back in July. Since then, more and more problems have risen to the surface. Most recently, the company's  CEO was under fire as new reports showed that he knew about the allegations and didn't acknowledge them appropriately. Popular streamer Pokimane has been vocal about the issue, and she recently had some advice for other streamers concerning Activision Blizzard games.
Advertisement
On one of her early morning streams on December 8, Pokimane watched r/LiveStreamFails to start the stream. On the subreddit, she watched a video of a woman sharing her experience working at Blizzard, prompting one viewer to ask Pokimane how she felt about streamers that still stream Activision Blizzard games. Pokimane was quick with an answer:
"I think that if you are a financially well-off streamer, you just ... shouldn't." She also pointed out that there are situations where smaller streamers might need to play Activision Blizzard games and that she felt like that was alright. However, Pokimane further explained that those streamers should be actively speaking out against Activision Blizzard in addition to boycotting its content.
Advertisement
This was a pretty controversial idea, and people have had a range of reactions to boycotting or playing Activision Blizzard's games.
Not everyone agrees with Pokimane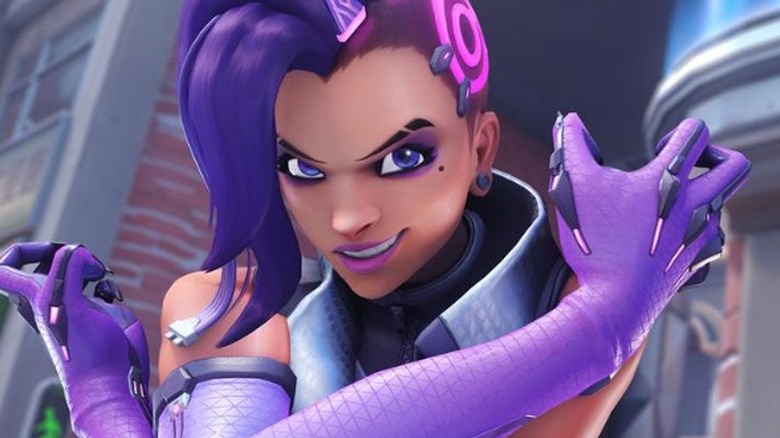 Fans also asked Asmongold, a popular "World of Warcraft" streamer, about his opinion on Pokimane's take pretty quickly. In his opinion, Pokimane was "pandering," and her opinion was only said because it was "good for [her.]" He also concluded his own statement with the idea that "nobody wins" when people talk about the morality of what other streamers do.
Advertisement
To be fair, Asmongold discussed while playing "World of Warcraft," which is a Blizzard title. However, he's not the only one to go against boycotting Activision Blizzard games. YouTuber Alanah Pearce also discussed the fact that even developers have spoken out about gamers continuing to play Activision Blizzard games instead of boycotting.
While some players fall in line with Pokimane's thinking, others are using Activision Blizzard titles to boycott. During one of the recent Activision Blizzard worker walkouts, some "World of Warcraft" players joined the protest in the game, putting themselves in one area of the game to show their solidarity.
In a Kotaku article that gathered statements from people on both sides of the argument, content creator DragonsAfterDark explained, "A combination of both sides [boycotting and boycotting in game] working together is what's going to grab the leaderships' and shareholders' attention." The conversation is far from over as people still grapple with how to do what they can in the midst of the Activision Blizzard scandal.
Advertisement