Why Open Roads' Tess Sounds So Familiar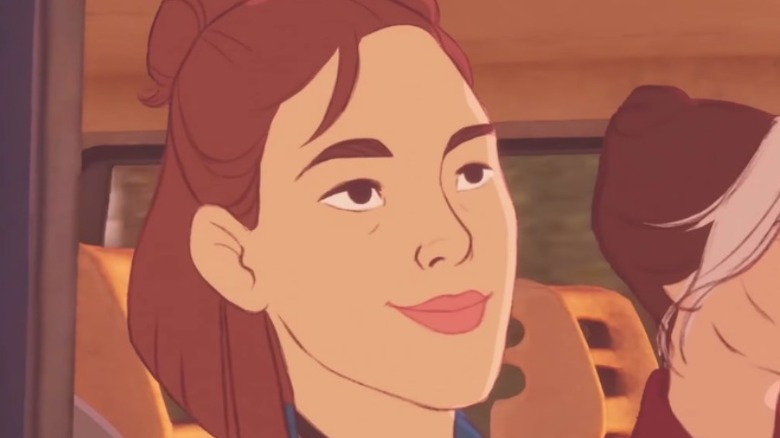 Developer Fullbright revealed "Open Roads," an indie adventure about lost treasure and a mother-daughter roadtrip, at The Game Awards 2020. Players take on the role of Tess, a 16-year-old who, along with her mother, hits the open road to unravel the mysteries of her family's past. Clues left behind by her grandmother point Tess towards derelict family holdings, with the truth hidden somewhere among the ruins and fractured memories of her mother.
Advertisement
"Open Roads" comes with a star-studded cast. Keri Russell, known for projects as varied as "Waitress," "Star Wars: The Rise of Skywalker," and "The Americans," plays Opal, Tess's mom. Fullbright turned to Kaitlyn Dever to voice its main character. Though her acting career only started in 2009, Dever has a long history of playing complex kids and teens who often have frought relationships with their parents. "Open Roads," which weaves a tale of family, healing, and reconciliation, seems like the perfect match for Dever's resume. Chances are you've encountered her in one of these other works of media.
Dever tackled multiple TV and film genres early on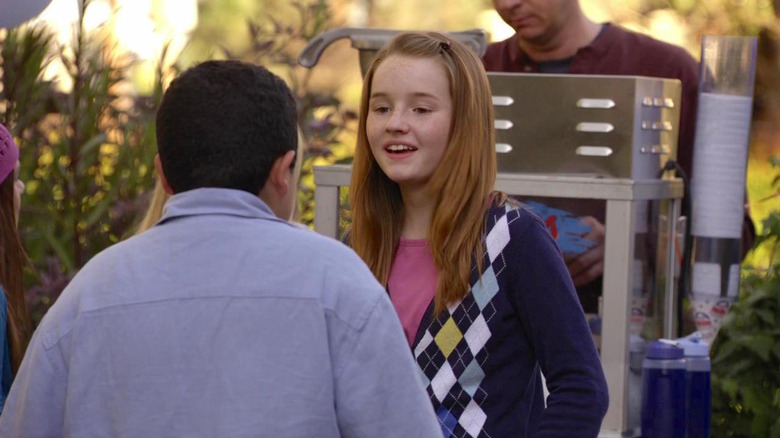 ABC
In 2010, Dever featured in "Fizbo," a Season 1 episode of "Modern Family." She played Bianca Douglas, who serves as a brief love interest for Manny after he saves her from a deflated bouncy castle. The romance proves short lived, however, as Manny takes issue with the number of times Bianca calls him in a single day.  The following year, Dever popped up in Season 3 of "The Mentalist" as Trina, a newly orphaned girl with repressed memories of her father's murder before tackling the challenges of puberty in an episode of "Curb Your Enthusiasm."
Advertisement
Dever also made her big screen debut in 2011 as Sasha Abernathy in the Cameron Diaz led film "Bad Teacher" and Palmer's Daughter in "J. Edgar," the biopic featuring Leonardo DiCaprio in the titular role. While both projects earned fairly low scores on Rotten Tomatoes, they, along with her wealth of TV cameos, established Dever as a young actor who could play serious and comedic parts. This versatility may have led to her longest-running gigs on two very different TV shows, both of which began in 2011.
Dever's extensive stint on Last Man Standing led to movie stardom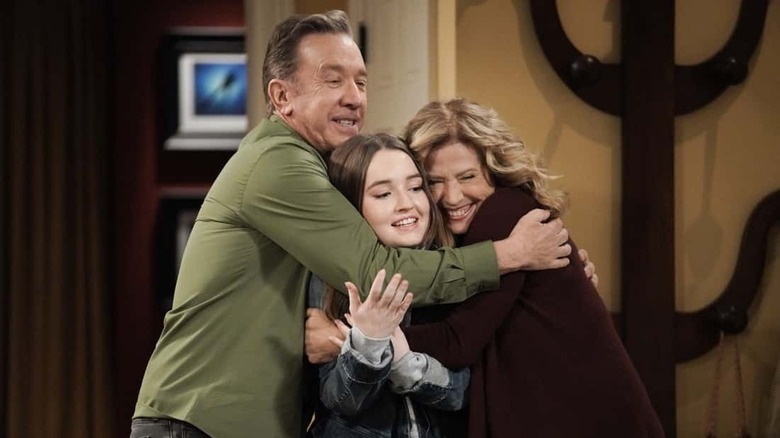 20th Television
Dever played Eve, Vanessa and Mike Baxter's youngest daughter, for all nine seasons of Tim Allen's "Last Man Standing." From the first line in the pilot, "Last Man Standing" establishes Eve's preference for sports. The show builds on this, highlighting her love of the outdoors and similarities to Mike, who eventually admits that Eve is his favorite child. Of the three sisters, only Eve maintained the same casting until the show ended in 2021.
Advertisement
Though she continued to play Eve, Dever left the main cast of "Last Man Standing" after its sixth year, turning up only as a recurring character in subsequent seasons. The series addresses this by revealing that Eve left to attend the Air Force Academy. According to the producers and cast, Dever's film career took off after ABC cancelled "Last Man Standing" in 2017. By the time Fox resurrected the show the following year, Dever could not fully commit due to her packed schedule. Though she has not confirmed this claim, Dever appeared in "All Summers End," "We Don't Belong Here," "Detroit," "Outside In," "The Front Runner," "Beautiful Boy," "Them That Follow," and "Booksmart" during or around this period.
Advertisement
Dever shows off her dramatic side in Justified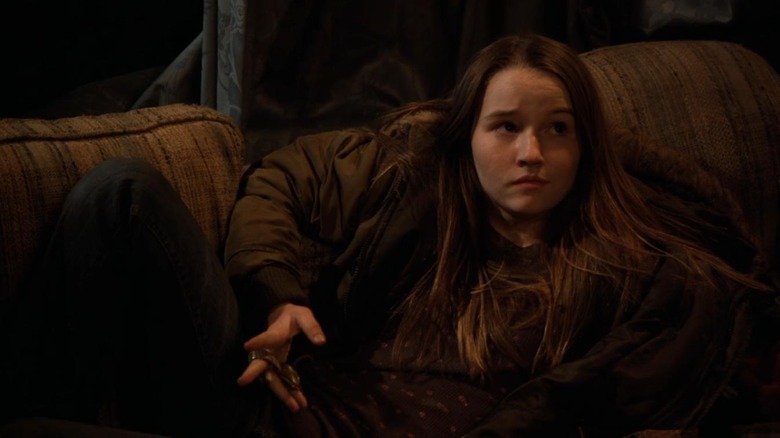 FX
In addition to "Last Man Standing," Dever joined the cast of "Justified" as a guest star during its second season in 2011. In a role perhaps too mature for a child actor, Dever brings Loretta McCready to life, a teenage girl who unknowingly ends up living with her father's killers. Taken in by the Bennett family after they secretly dispose of the body, Loretta grows close to the matriarch, Mags, who treats her like a daughter. Eventually, Loretta uncovers the truth, setting her on a dangerous path towards revenge.
Advertisement
Loretta returns as a recurring character for the rest of the series' run. Each season earned a high rating on Rotten Tomatoes, with Season 2 scoring a whopping 100%. While this success can't fully be attributed to Dever's debut, it certainly helped her career. You can see the influence of her "Justified" days in projects like "Short Term 12" and "Unbelievable," in which she portrays girls forced to contend with adult challenges and situations.
Dever made her video game debut in Uncharted 4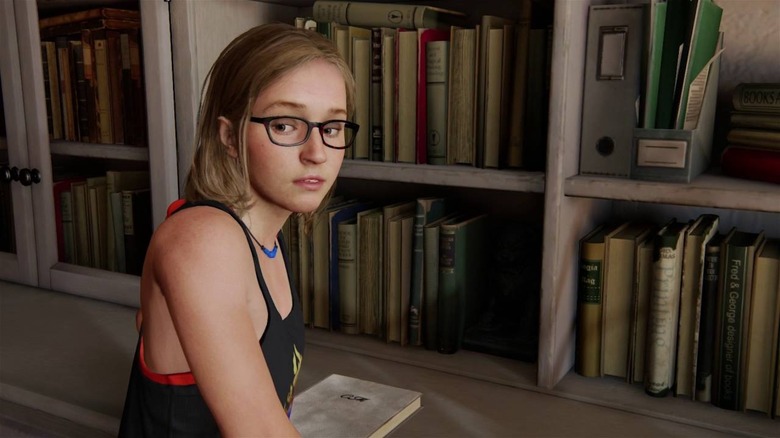 "Opens Roads" is not Dever's first foray into the world of video games. Naughty Dog fans may recognize her from "Uncharted 4: A Thief's End," in which she voiced Cassie, the daughter of Nathan Drake and Elena Fisher. Cassie appears only briefly in the title's Epilogue. After opening her father's secret cabinet, she discovers several items that reveal her parents' history as treasure hunters. This prompts Nathan and Elena to reveal their thrilling yet dangerous pasts.
Advertisement
While there's no word from Naughty Dog or Sony on "Uncharted 5," players have long speculated that the series might return. "Uncharted 5" could ditch Nathan Drake in favor of Cassie, taking the franchise in a new direction. If that happened, Dever might return to play the new protagonist. Though the role ultimately went to Bella Ramsey, Dever was a fan favorite to play Ellie in HBO's TV adaptation of "The Last of Us" (via Collider). A new "Uncharted" game could be her chance to work with Naughty Dog and creative director Neil Druckmann again.