Rockstar Is Creating A War Between GTA And Red Dead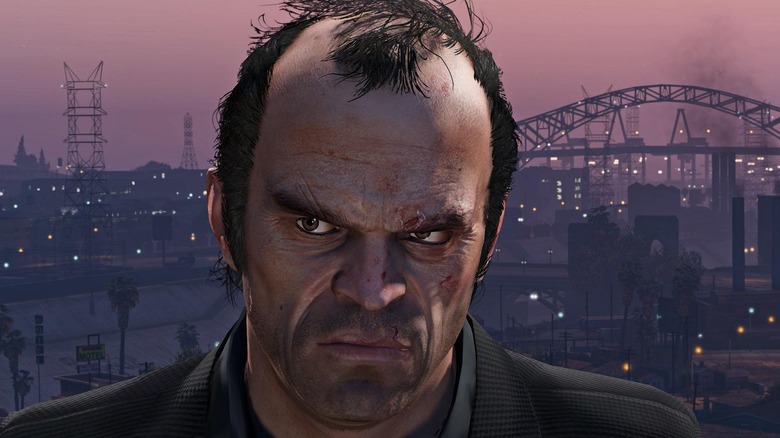 Fans of "Grand Theft Auto 5" have been left with no shortage of new content since the 2013 release of its online component, "Grand Theft Auto Online." Developer Rockstar Games has added a huge amount of free-to-play content in the way of regular updates, ranging from new heists, vehicles, and party modes. Fans have even gotten new story expansions, thanks to the newly-added "The Contract," which involves hip-hop icon Dr. Dre and Shawn Fonteno reprising his role as Franklin Clinton from "GTA 5". Unfortunately, fans feel that the constant "GTA 5" updates have come at the expense of other Rockstar Games, like "Red Dead Online."
Advertisement
Released in 2018, "Red Dead Redemption 2" was lauded for its amazing visuals, story, and open-world exploration. Just like in "GTA 5," Rockstar Games incorporated an online mode in which lobbies of players could create their own characters and drop them into the Old West setting. In theory, this game mode was supposed to function similarly to "GTA Online," giving "Red Dead" players an immersive sandbox experience that would see frequent updates and community events. However, the critically acclaimed western hasn't received nearly as many significant updates in the years since, inadvertently creating something of an escalating war between fans of "GTA Online" and "Red Dead Online".
Multiple people have voiced frustration with Red Dead Online's lack of updates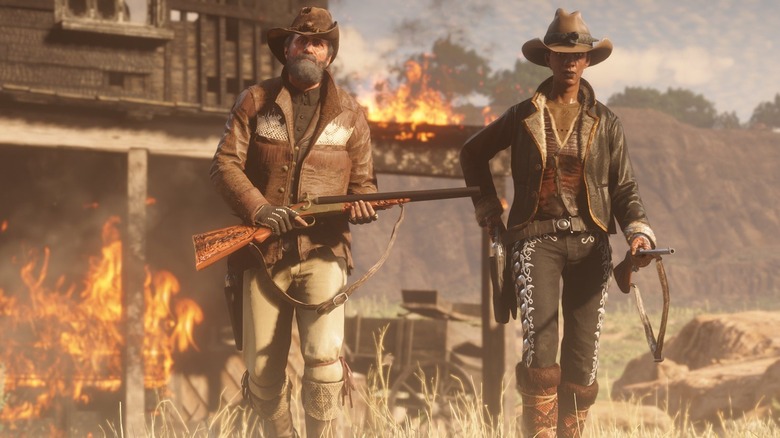 Back in July 2021, the "Blood Money" expansion was released for "Red Dead Online," which notably added a few new missions and a new type of in-game currency. However, the update received lukewarm reception, with Zack Zwiezen of Kotaku describing it as "not entirely unique." Since the "Blood Money" update, however, "Red Dead Online" hasn't received any sizable updates. This has led many players to fear that Rockstar Games has abandoned the game in favor tending to the highly profitable "GTA Online" instead.
Advertisement
The lack of updates has been pointed out by many prominent figures in the gaming community, including such as Mutahar Anas, better known as SomeOrdinaryGamers on YouTube. Following a detailed video discussing the lack of content in "Red Dead Online," Anas took to Twitter, pleading with Rockstar to add more content to the game with the hashtag "#SaveRedDeadOnline." In just a few days, that hashtag has gained considerable traction on the social media platform.
Many players are now using the hashtag to point out the apparent favoritism shown toward "Grand Theft Auto Online." As one player pointed out, "GTA" just received a massive update starring "a literal rap f***ing legend," whereas the latest event in "Red Dead Online" just gave bonus XP on specific missions, as well as a few other rewards that seem paltry in comparison. 
Advertisement
RockstarINTEL's Ben T claimed that the developers "simply don't care" about "Red Dead Online" and that all of the focus at the company is on profiting off of "GTA Online." Ben also requested fans use "#SaveRedDeadOnline" to force Rockstar Games into action.
For Red Dead fans, this disappointment is nothing new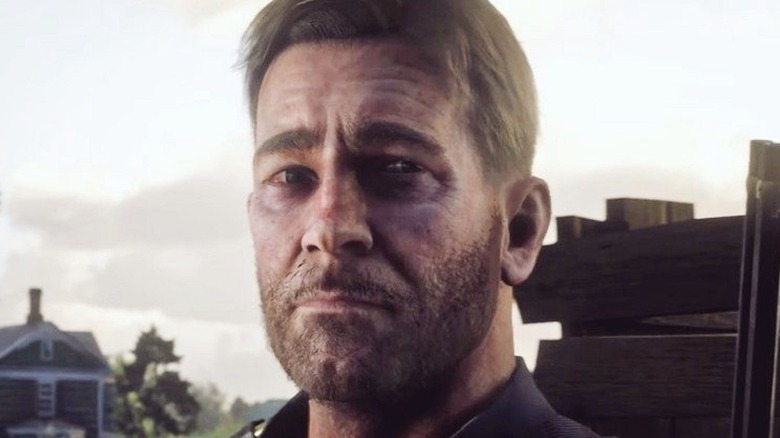 "Red Dead Online" players have been feeling neglected by Rockstar Games for quite some time now. Back in 2020, frustration surrounding the lack of updates for "Red Dead Online" led to players protesting in-game by dressing up like clowns. At the time, the downtrodden player-base expressed the feeling that they had been foolish to think Rockstar would give them the new content and bug fixes they desperately craved. As the new hashtag and push for more content seems to prove, "Red Dead" gamers are still feeling neglected by Rockstar Games.
Advertisement
Of course, more than a few Rockstar fans have also expressed the feeling that players are acting too entitled. One fan using the "#SaveRedDeadOnline" hashtag went the extra mile to create a fake blog post from Rockstar that poked fun at people using the hashtag. The fake post concluded with a promise to continue working on "GTA 5," which probably rubbed some salt in the wound.
Rockstar has yet to respond formally to the #SaveRedDeadOnline hashtag, but that hasn't stopped many players from continuing to express their hopes for the future. At the end of the day, most members of the dedicated "Red Dead Online" player-base simply feel that the western action title simply "deserves better." Considering Rockstar has its hands full prepping the release of a next-gen version of "Grand Theft Auto 5," however, it may be a while before "Red Dead Online" gets the attention that fans think it deserves.
Advertisement