We May Know When These Popular Games Are Leaving Game Pass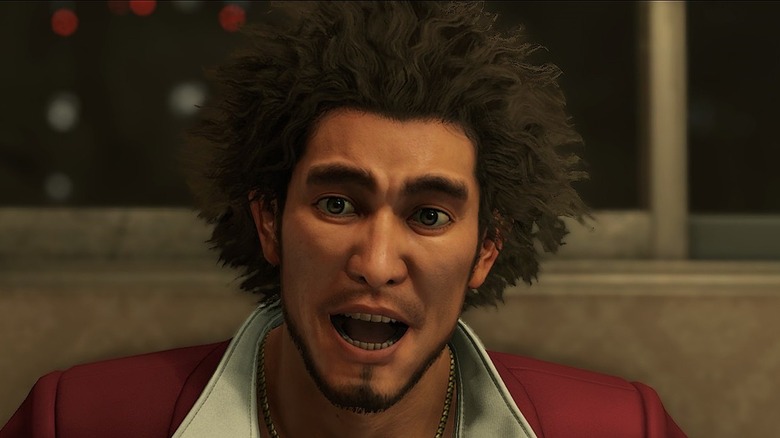 Unless you've been living under a rock, it's likely you have heard of Xbox Game Pass, Microsoft's subscription-based service that offers players hundreds of games that can be natively downloaded to their library. The service is available on both Xbox and the PC, and features an abundance of popular titles both new and old, including day one releases of massive titles such as "Halo Infinite," the "Definitive Edition" remaster of "Grand Theft Auto: San Andreas," and the upcoming "S.T.A.L.K.E.R 2: Heart of Chernobyl." The Game Pass service has become so popular and well-received that Sony is allegedly working on a similar subscription service to compete with it on PlayStation consoles.
Advertisement
But many games don't stay on Game Pass forever. Like many other subscription services in the world of entertainment, some properties are only available for a limited time before being removed from the library entirely. Game Pass usually alerts players if a title is leaving in the near future by throwing them into sub-categories seen at the top of the screen, but that's typically only for games that are leaving within the next few weeks. However, if a recent leak is to be believed, we may have a sneak peek of when several high-profile games will be leaving the service.
A recent leak points to many popular games leaving Game Pass
Hopix Art/Shutterstock
A report published by TrueAchievements.com has shared a list of 29 games are rumored to be leaving the Game Pass service within the next year, including specific dates of their removals. According to a post on Twitter by @Alias79514632, this list was first published by the Microsoft Store app itself. 
Advertisement
Several of these games are dated to leave sooner than Game Pass subscribers might suspect. According to the list, the "Yakuza" games are getting swept in the near future: The remastered versions of "Yakuza 3", "Yakuza 4", and "Yakuza 5" will all be leaving the PC version of Game Pass on January 31, while "Yakuza 6: The Song of Life" and "Yakuza: Like a Dragon" will be removed on April 1 and June 16, respectively. The critically acclaimed "Control" will also reportedly be removed from PC's Game Pass on February 1. Several "Final Fantasy" games appear to be leaving the service over the course of 2022, with the removal dates spread out much further apart than the "Yakuza" titles. Of the 29 games reported to soon be departing Microsoft's subscription service, 14 of them (just under half the list) will seemingly be leaving only the PC version. 
Advertisement
Luckily, some games will still be around for several months. According to the list, "Among Us" won't be leaving the service until December 2022, while "Injustice 2" will remain on Game Pass until January 2023, giving players more than enough time with them before moving on to other titles that may pop up on Game Pass. 
It's unclear if these listings were added in error, but @Alias79514632 intends to continue updating the list as long as Microsoft keeps posting expiration dates.