Xbox Game Pass Could Be Getting Another Major Title On Day One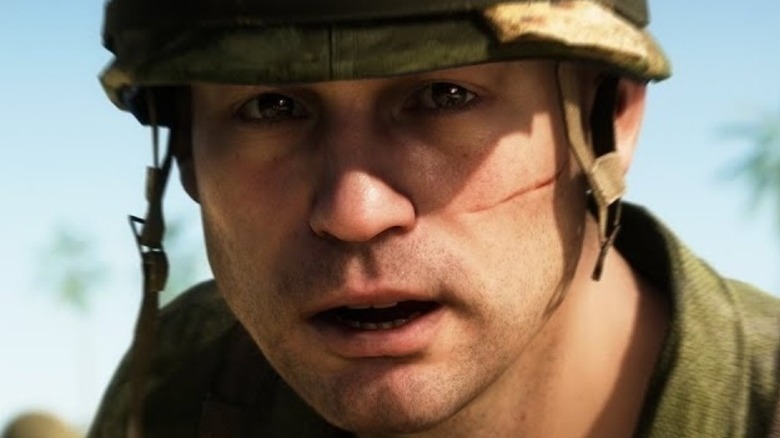 Xbox Game Pass might be getting another huge title when it releases, giving fans even more incentive to sign up. Game Pass has already drawn a variety of new customers in 2021 by starting the year off with a great selection of games, including Injustice 2. Xbox also blew fans' minds with the announcement that MLB The Show 21, a Sony-Microsoft co-production, will be launching on Xbox Game Pass. Now, rumors of yet another launch day title have FPS fans buzzing.
The first hints of what new game might be coming to Xbox Game Pass began on The XboxEra Podcast, a show dedicated to all things Xbox. Nick Baker, one of the co-founders of The XboxEra Podcast, said on a recent episode, "There's a certain third party, triple-A, first person shooter that is highly likely to be launching in Game Pass this Fall." Baker continued to say that while he doesn't consider himself smart, his sources are, and they told him exactly what to say when leaking the information. 
While Baker's co-hosts didn't offer much speculation about which game he could be referring to, fans and critics on the internet most certainly did. After narrowing down the possibilities, many fans concluded that the game Baker referred to was Battlefield 6, the next installment in the Battlefield franchise.
Noted Xbox leaker Tom Henderson responded to a clip from The XboxEra Podcast that discussed the Battlefield 6 rumor, stirring up even more speculation about its inclusion in Game Pass. Henderson simply responded with a wordless (but significant) gif of Robert Redford nodding approvingly. Many readers took the gif as confirmation that Battlefield 6 would appear on Game Pass at launch.
However, some fans noted that Battlefield 6 needs to actually be ready to launch, and that no amount of Game Pass hype can help a bad game. One fan responded to Henderson's tweet by saying, "If they do that their game needs to be 100% polished at launch. Let's hope that's true." Another fan said that the developers must be "confident" to release the game on Game Pass at launch, especially considering how previous Battlefield launches have turned out. While Battlefield 5 ultimately had much to teach the FPS world, it also had a controversial release. 
Many fans looked down on Battlefield 5 because they believed it was historically inaccurate. Eventually, the pushback intensified until Reddit's r/Battlefield community had to ban discussions of the historical content of the game. For its part, Battlefield 6 developers have promised that the latest Battlefield game will be even bigger and better than the last. Maybe a day one Game Pass release is part of that plan to make the game a bigger deal.