Call Of Duty Report Raises PlayStation Fans' Hopes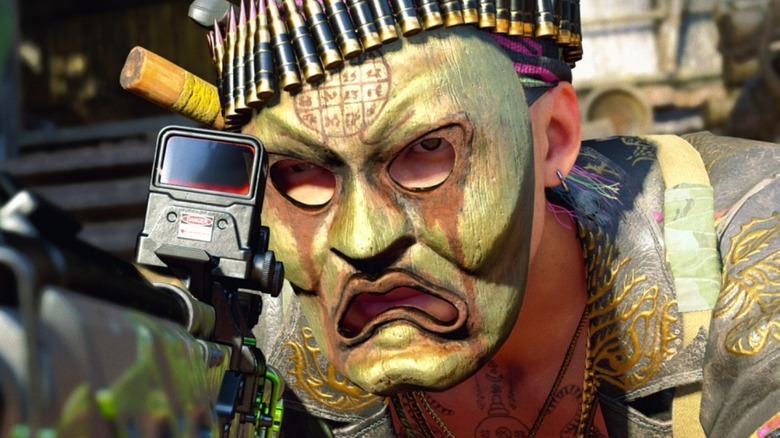 PlayStation fans recently got terrible news – or at least they thought they did. When Microsoft purchased Activision Blizzard for a wild amount of cash, many PlayStation fans began worrying that their favorite games might suddenly become Xbox exclusives. Even though Xbox had good news for "Call of Duty" fans, PlayStation owners still felt hesitant to believe that the series would indefinitely remain available. Now, a new report has further solidified the future of "Call of Duty" on Sony's flagship system — while subtly announcing a new "COD" project in the process.
Advertisement
Bloomberg reported that anonymous sources close to the deal are claiming that the next major installment in the "Call of Duty" series will release on PlayStation, but another title will also be arriving soon. The deal explicitly included "a planned new iteration of Call of Duty Warzone" for current-gen consoles and PC, according to Bloomberg's sources. While a new "Warzone" doesn't necessarily mean anything for "Call of Duty" games specifically launching on the PlayStation in the coming years, it definitely gives fans something to look forward to in the shorter term. "Warzone," the massively successful free-to-play "Call of Duty" game, won over fans with its competitive online play, and many fans feel excited that it will soon receive an upgrade. Though it raised fans' hopes for short-term "Call of Duty" content, the "Warzone 2" announcement also raised more questions than answers.
Advertisement
Warzone 2 doesn't answer fans' questions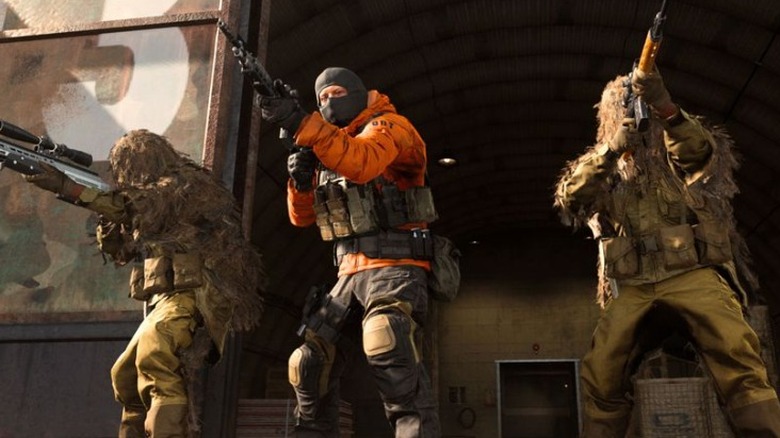 Industry insider and leaker Tom Henderson further added fuel to the "Call of Duty" fire by tweeting, "Bloomberg has reported that Activision will publish the next 3 Call of Duty titles on PlayStation. Modern Warfare 2 this year, Treyarch's title in 2023, and "Warzone 2" in 2023." He later added that "Warzone 2" will simply be a new version of "Warzone" for the latest consoles, not a drastic change to the formula.
Advertisement
While many fans commented on Henderson's tweet to show their excitement for a new "Warzone," others still felt skeptical. "Wait wait do you mean 2024 onwards will be Xbox exclusives or that 2024 onwards?" one fan tweeted. As of now, it's unclear whether Microsoft will publish "Call of Duty" games for PlayStation indefinitely, or if it will choose to make the series an Xbox console exclusive. One fan predicted that Xbox might even choose to slow down the production of "Call of Duty" games, altering its typical one game per year cycle.
While there's no way to know how Xbox will approach "Call of Duty" titles after its contract with Sony expires, fans on all consoles and PC have something to look forward to in "Warzone 2," which should arrive later in 2022.
Advertisement