Uncharted 5: When Will We Get A Sequel?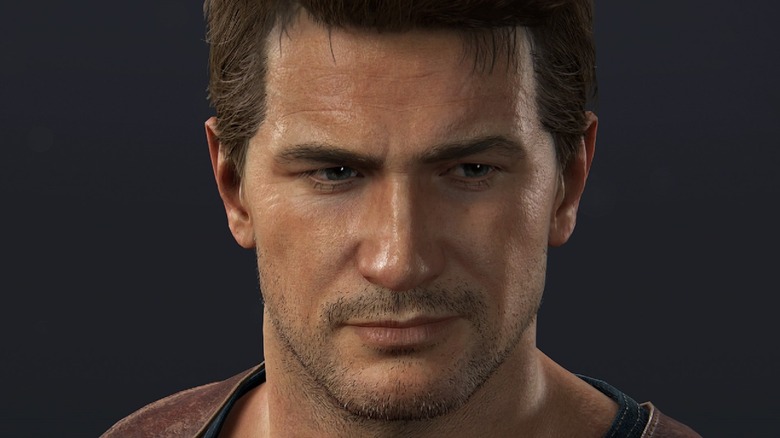 One of the most compelling reasons to choose PlayStation over Xbox has always been Sony's amazing collection of console-exclusive game titles. "God of War," "Infamous," "The Last of Us" and "Spider-Man" are all franchises that have helped build the PlayStation family of consoles' identity. They aren't the only series that have consistently brought players over to team Sony, however. Naughty Dog's "Uncharted" games have been console exclusives ever since the first title was released back in 2007. Three mainline games were made for the PS3 while only one mainline game and a side game were made for the PS4. Still, fans are eager to see if they'll get the next chapter in the adventure now that the PS5 is here.
It was unclear for a long time if there would be another addition to the series. "Uncharted 4: A Thief's End" seemingly brought a close to protagonist Nathan Drake's story, and while "Uncharted: The Lost Legacy" saw Drake's former partner Chloe Frazer take over the leading role, it was unclear if that was just for a single side game or if she would be the new permanent face of the series. It's still unknown who the protagonist will be and whether the Next Uncharted game will be a mainline entry in the series, but a report from Bloomberg suggests that fans will likely find out someday — even if it might be a while.
Untitled Uncharted game may be on the way
The Bloomberg report from Jason Schreier was primarily about all the ways that Sony's focus on producing blockbuster quality exclusives was causing unrest within the company's various development teams. The report described Oregon-based developer Sony Bend's failure to get approval for a "Day's Gone" sequel, stating that "Instead, one team at the studio was assigned to help Naughty Dog with a multiplayer game while a second group was assigned to work on a new Uncharted game with supervision from Naughty Dog." The article didn't go into much detail about what kind of "Uncharted" game the team was working on or what stage of development it was in, but the project didn't seem to get far. Apparently, several staff members left and Bend was concerned that it would be absorbed into Naughty Dog, losing its autonomy. Sony eventually removed the team from the project so that it could begin work on a game that would be part of a brand new franchise.
Uncharted's future is unclear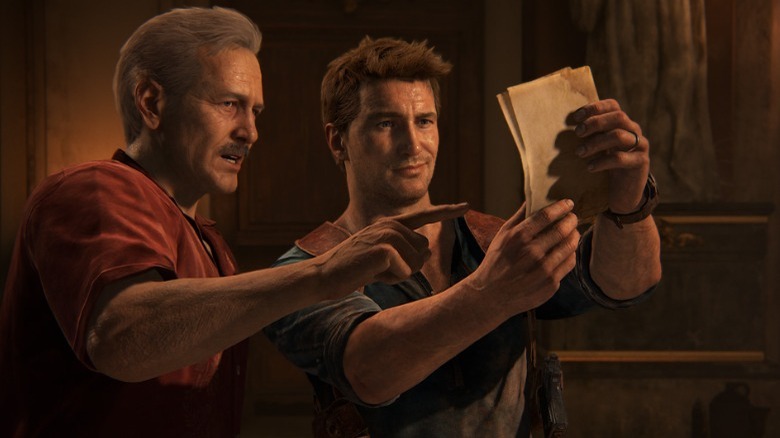 While the article raised more questions than answers, Schreier did clarify some details when he later had a guest spot on the MinnMax Show Podcast. "This is like a game that was, like, four or five years away at that point," Schreier stated. When asked by the show host if he knew where the project is now, Schreier said, "I don't know if it exists. I mean, it was a Bend project. It was just kinda supervised by Naughty Dog. I assume it's just gonna disappear. It was supposed to be an "Uncharted" spin off. It wasn't like 'Uncharted 5' or something like that." He went on to explain that it wasn't important if that version of the game survived or not since it was in such an early stage of development anyway. That doesn't mean all hope is lost, though. "For sure – there will be new Uncharted games in the future," said Schreier. "It's just, who knows if that particular one will continue."
It's still unclear when the next Uncharted game will come out, who will be the new face of the series and whether or not the next title will be the fifth major installation or another side game. Sony and Naughty Dog are both keeping tight-lipped about the franchise as a whole. For now, fans will be able to tide themselves over with the "Uncharted: Legacy of Thieves Collection" which the PlayStation Blog claims will be arriving sometime in early 2022 and will be available on the PS5 and PC.