The Amazon ARPG That's Taking Over Steam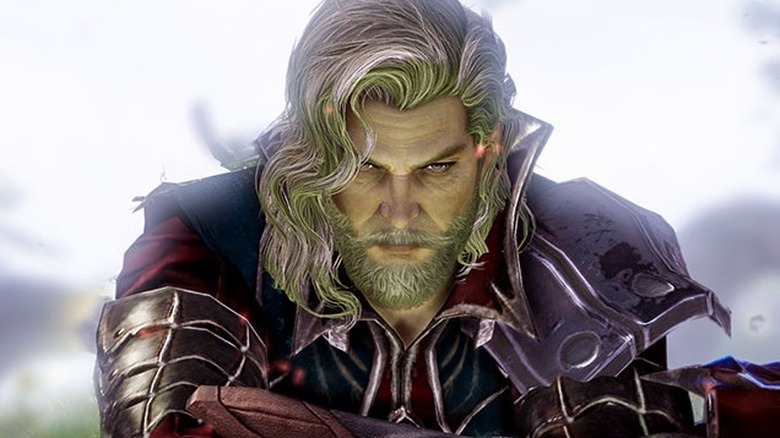 Many people consider the "Diablo" series to be the pinnacle of action RPGs (or ARPGs), but that doesn't mean it's the only game in town. One popular ARPG has finally made its way to the western side of the world, and fans are praising it as the next big thing. Really, there's no denying that it's a hit; The Steam numbers don't lie.
"Lost Ark," a fantasy-themed ARPG from Smilegate, blew up Steam charts days before its official release as players in North America and the UK got excited to experience the hit title. Gamers might recognize Smilegate from its other successful game, "CrossfireX," but "Lost Ark" reaches out to an entirely different genre of fans, allowing them to do battle and manage resources in real time. Fans appreciated the game when it released worldwide, with over 1.3 million players simultaneously enjoying the title, according to Steam Charts. "Lost Ark" is even approaching "PUBG" levels as the most-played game on Steam (via SteamDB). Additionally, "Lost Ark" dominated the week's best-sellers list, taking up five of the ten available spots with variations of its founders' pack, which grants players certain bonuses and in-game currency immediately. That being said, "Lost Ark" isn't new to everyone, and it has enjoyed several years of popularity before making its way overseas.
Lost Ark always had a dedicated following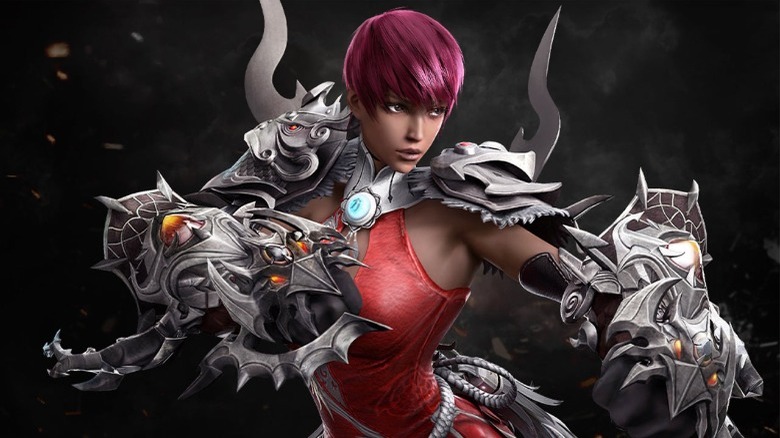 One reason that "Lost Ark" has had such a smooth release in America is that it's been available elsewhere for a few years now. According to Forbes, "Lost Ark" debuted in South Korea in 2019, later moving to Japan and Russia as well. Because the game enjoyed a few years in other markets, developer Smilegate was able to perfect "Lost Ark," ironing out the typical new-game wrinkles that many live service games face. To bring the title to the UK and North America, Smilegate worked with Amazon to localize and fine-tune "Lost Ark" even further.
That's not to say that gamers weren't excited for the release of "Lost Ark" back in 2019. MMO Culture reported on the game when it was announced in 2018, noting what would make it different from other ARPG games. While the 7 year development time for "Lost Ark" is surely impressive – as well as Smilegate's dedication to beta testing and improvement – the game's true advantage was in its in-game shop. Many ARPGs that are free-to-play support pay-to-win mechanics via powerful items players can buy in-game. However, MMO Culture noted that "Lost Ark" didn't seem to let players pay their way to victory, and commented that it would likely only sell cosmetics and pets in-game. "Lost Ark" has a reputation for being fair, which makes it all the more appealing to gamers picking it up for the first time in America and the UK. The worldwide fanbase of "Lost Ark" has continued to support it since its release, proving that it has staying power that might translate to American and European audiences. The game is obviously doing well numbers-wise, but streamers are also enjoying "Lost Ark," and introducing it to their viewers in the process.
Streamers are getting in on the fun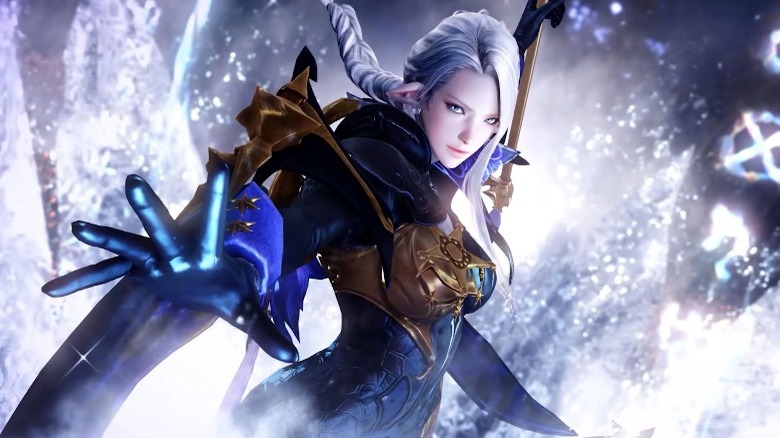 Streamers are also loving "Lost Ark," and many have featured it on their channels. "World of Warcraft" streamer Asmongold had to take a break from streaming after his mother's terrifying accident and – later – death. He returned to Twitch in early 2022 and broke his previous streaming record by having over 400,000 concurrent viewers. What brought all those Twitch fans to Asmongold's channel? In addition to Asmongold's normal viewership, gamers curious to catch a glimpse of "Lost Ark" tuned in. Unfortunately, they had to wait while Asmongold waited in a server queue, which the community experienced together.
Some streamers didn't appreciate the massively successful ARPG, though. Dr Disrespect and TimtheTatman had a conversation about the MMO game (via Dexerto), with Tim showing excitement for "Lost Ark" while the Doc remained skeptical. "Where's the skill?" Dr Disrespect asked. Tim maintained that because Doc doesn't enjoy MMO games, "Lost Ark" simply isn't for him. Commenters quickly pointed out that games like "Lost Ark" often have difficult mechanics and tons of information for players to remember, making them quite challenging skill-based games.
Some gamers are praising "Lost Ark" for entirely different reasons, though. @OhHeyDJ, who co-hosts the podcast "The Magical Boys," highlighted the in-depth character creator in "Lost Ark," pointing out that it includes diverse options for people of color to create accurate, beautiful characters that look like them.
Regardless of why streamers and other gamers are enjoying "Lost Ark," there's no denying that it's a massive success. It's unclear if the hype surrounding the game will continue into long-lasting success, but if it's popularity in South Korea, Russia, and Japan are any indication, it will.