This Survival Horror Game Might Become A Dating Sim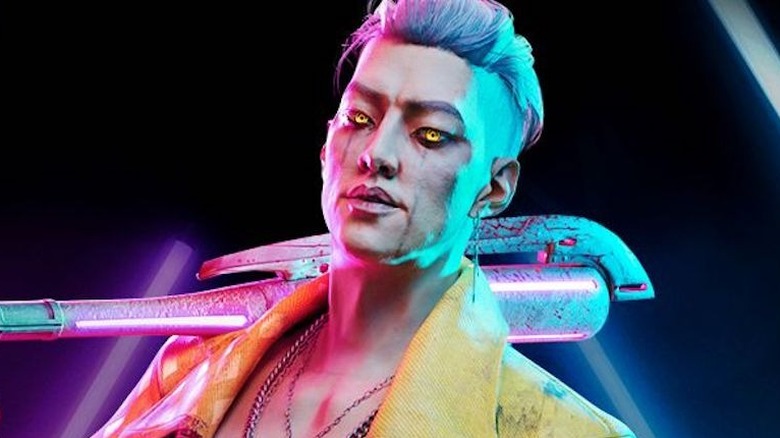 Behavior Interactive, the developer of "Dead by Daylight," is taking the next steps in the survival horror genre by making a spin-off dating sim. Spotted by Reddit User LongJonSiIver, the trademark filed by Behavior Interactive is for "Hooked On You: A Dead By Daylight Dating Sim." The trademark, which is searchable on the US trademark website, was filed on February 16. The trademark filing does not provide any more details outside of the name and that it pertains to video games. So, why is the developer turning its asymmetrical horror game into a dating sim?
Back in July 2021, Behavior Interactive sent out a player survey, asking questions about "Dead By Daylight" and possible spinoff titles for the popular game. One of the questions asked people what type of game they would like to see if Behavior Interactive licensed spinoff titles to other studios. The survey, which you can see a screenshot of on Reddit, allowed people to make three combinations of genres and themes to suggest games. Surprisingly, one of the theme options was for a dating simulator. Commenters on Reddit joked about picking the dating sim option, something they didn't seem to think would ever actually happen.
Does the Dead by Daylight community want a dating sim?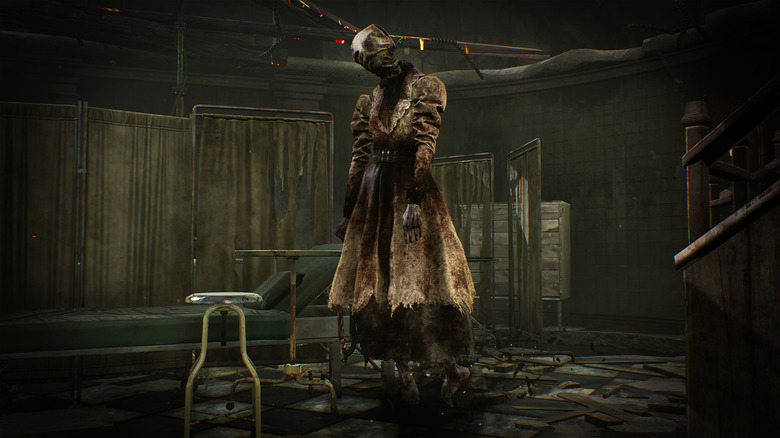 While making a dating sim based on a horror game where murderous weirdos hunt down four survivors might seem like an odd fit, the "Dead By Daylight" community might be open to it. When a recent killer, The Trickster, was announced for the game, the internet went Lady Dimitrescu levels of crazy over him. The K-Pop-inspired killer certainly stole the hearts of the community, so it would make sense to put him in a dating sim. As one Reddit user pointed out that the idea isn't that wild, writing, "Honestly, with how thirsty the community is with all the characters, this seems completely likely."
It is possible that this could just be set up for an April Fools gag, although Behavior Interactive wouldn't have needed to file a trademark for that. On the other hand, the dating sim option was one of the most popular answers in the survey, even if some people only selected it as a joke. Regardless, it seems as though there is enough interest from certain parts of the community for a dating sim starring horror characters. The only lingering question is if licensed horror icons like Pinhead will make it into the dating sim. "Dead By Daylight" might have some competition in the future with the "Evil Dead" game, so expanding beyond multiplayer horror might be a smart move.