Nintendo Reverses Course On Buying Other Companies
The last couple of years have been monumental for the video game industry, as fans have seen giants like Microsoft acquire massive studios like Activision Blizzard and ZeniMax Media, only to be followed by Sony's equally surprising purchase of Bungie. While those two gaming behemoths have become the center of attention in recent years, onlookers have wondered where Nintendo stands amidst all the change. Though Nintendo has never been one to typically pursue large-scale acquisitions of other developers — and even went as far as to comment that the practice would hurt the company (per The Gamer) — it seems like things are about to change.
Nintendo previously broke its silence on Microsoft and Sony by saying, "Our brand was built upon products crafted with dedication by our employees, and having a large number of people who don't posses Nintendo DNA in our group would not be a plus to the company." However, the publisher has now announced that it will acquire SRD Co. Ltd. 
Though Nintendo's decision to reverse its stance on acquiring other developers has caught some by surprise, both the publisher and SRD have a long history of cooperation stretching back to the 1980s. In fact, SRD helped Nintendo bring some of its biggest titles to market over the years, with experience working on legends like "Donkey Kong" and "The Legend of Zelda," as well more recent involvement with "Animal Crossing: New Horizons." Nintendo's acquisition is big news for the company, and here is what the fan community is saying about it.
Nintendo Grows Its Dynasty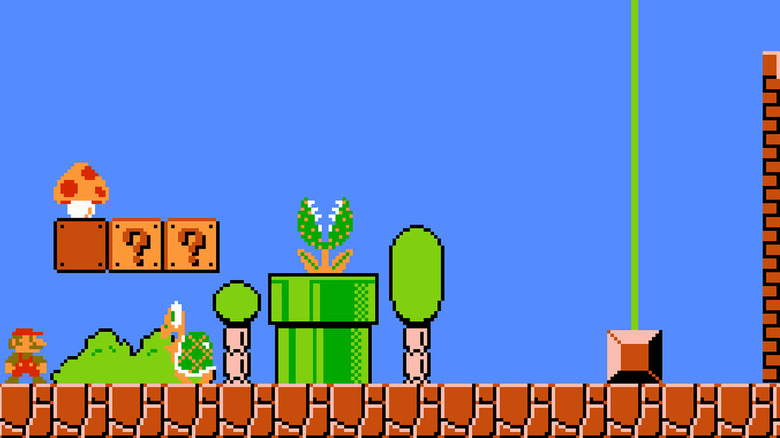 Historically, Nintendo has proven itself to be rather frugal when it comes to adding to the company's talent pool. The last time the company made a similar high profile move was when Nintendo acquired "Luigi Mansion 3" developer Next Level Games last year. As the publisher has made it clear before, Nintendo is cautious about taking on new teams that don't share its same unique vision, so the news of a new developer joining Nintendo's ranks has turned some heads. 
Responding to a tweet from IGN regarding the news, video game composer Samantha J. Foster expressed some curiosity as to whether this might be the prelude to future acquisitions with long-term partners. Foster said, "Wonder if they might have plans to acquire any other companies such as Mercury Stream Entertainment or Platinum Games." That said, some other commenters have been quick to point out that, with how closely the two already work, the acquisition seems like more of a formality than anything else. As one fan remarked, "it's just a programming company they've already been working with forever ... [I don't know] why people are acting like they're trying to make a big competitive acquisition."
Whether fans take the news as a sign that Nintendo is merely making a longterm partnership more official or that the company is finally getting serous about bolstering its talent, it appears the company wasn't simply sitting idly by while Sony and Microsoft's empires grew.