The Real Reason World Of Tanks Just Fired Their Creative Director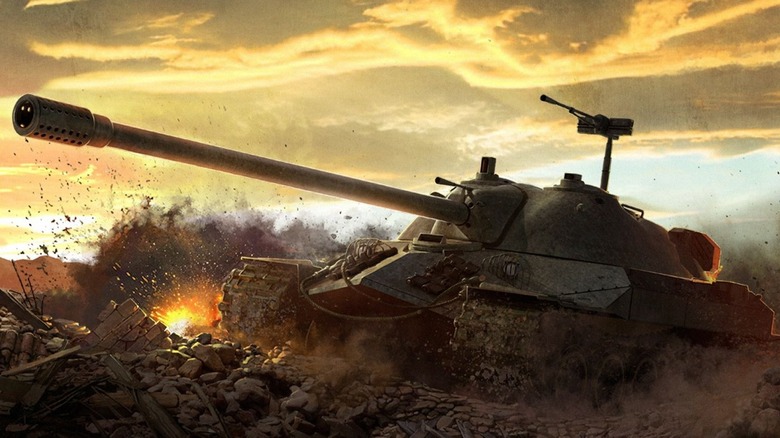 Wargaming, the developer behind the free-to-play multiplayer game "World of Tanks," has parted ways with the game's creative director after he made public comments supporting the Russian invasion of Ukraine. As reported by The Gamer, former creative director Sergey Burkatovskiy said in a now-deleted Facebook post "I support the operations of the armed forces of the Russian Federation, the Donetsk People's Republic, and the Luhansk People's Republic." Shortly after that, he made another Facebook post stating that he "broke up with Wargaming."
"Burkatovskiy expressed his personal opinion on social media which categorically does not reflect the position of the company," Wargaming said in a statement on Facebook. "He has been let go and is no longer at the company." Wargaming, while employing workers all over the world, was founded in Minsk, Belarus. Wargaming stated it is currently focused on helping the 550 workers it has in Kyiv, the capital of Ukraine. While it is likely that Burkatovskiy would have been fired for publicly supporting war, the fact that Wargaming has over 500 workers living in Ukraine makes the statement that much more insensitive. Wargaming is continuing forward, looking for ways to help its employees and their families.
Wargaming is donating to help the Ukraine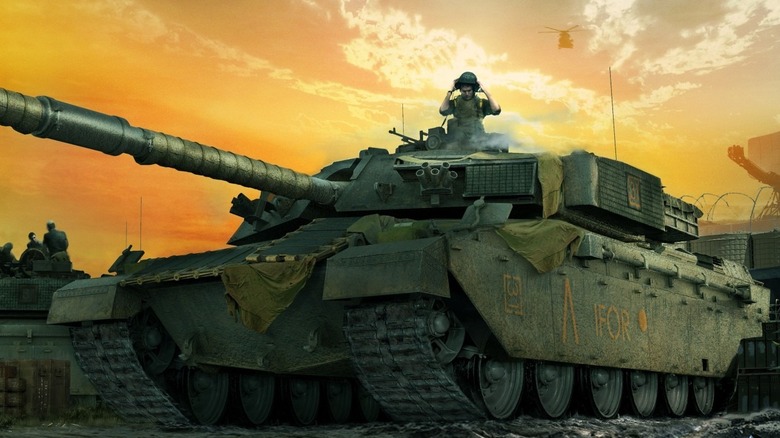 Wargaming quickly moved on from its former creative director, stating that the company is providing alternative housing, early pay, and additional funds to help its employees leave the Ukraine. It said it is helping them get to neighboring countries, where housing has been arranged for them. Wargaming Kyiv has also donated $1 million to the Ukrainian Red Cross, which will help support hospitals and doctors, who don't have the resources they did prior to the invasion.
Wargaming also made some shifts in its advertising to reflect the ongoing invasion. Previously, the "World of Tanks" advertisements featured tanks rolling towards the screen. This advertisement has been redone to be less representative of invasion. The company has also ceased all advertisement in Ukraine because "we believe it is inappropriate and insensitive to advertise our games while it is the center of this conflict" (via The Gamer).
Wargaming isn't the only developer doing something to help the people of Ukraine. "This War of Mine" developer 11-bit Studios stated on Twitter that all profits from the game through March 2 will be donated to the Ukrainian Red Cross. The Polish developer's game avoided dealing with world politics, but tells a personal anti-war story about survival. Back in November, "Battlefield 2042" was criticized for having a skin in the game that may have indirectly referenced the previous conflict between Russia and Ukraine.