The Truth About That Silent Hill Website Change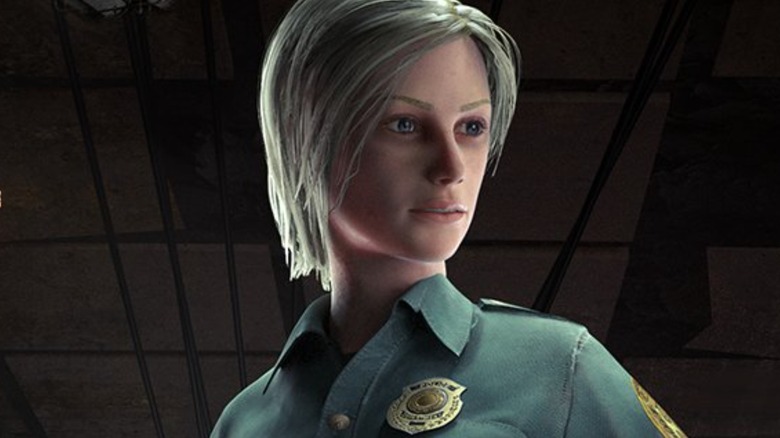 As of right now, the future of the "Silent Hill" franchise is a still a huge unknown. After Hideo Kojima's planned reboot of the series deteriorated following a fallout between him and publisher Konami, the series has been left on the backburner with no sign that Konami plans to resume it. Rumors about a future game have been a common occurrence since Kojima's "Silent Hills" project was scrapped, but with nothing substantial to back them up, the talk around the series has largely subsided while other horror video game properties like "Resident Evil" have continued to put out well-received and lucrative releases. Unfortunately, the possibility of "Silent Hill" never getting another sequel seems even more likely if a recent development pertaining to the series' domain name is any indication.
Advertisement
Recently, the SilentHill.com domain name published a screenshot of a recent Twitter post from artist Masahiro Ito saying that he wished he had never created Pyramid Head, one of the most popular villains in the "Silent Hill" franchise. Initially, many speculated that the rights to the SilentHill.com domain had recently lapsed and that a fan of the series, or troll, had purchased it stealthily from under the nose of Konami (via GamingBolt). Unfortunately, the truth of the situation shows that Konami hasn't been in control of the domain for some time.
Konami likely lost the domain a while ago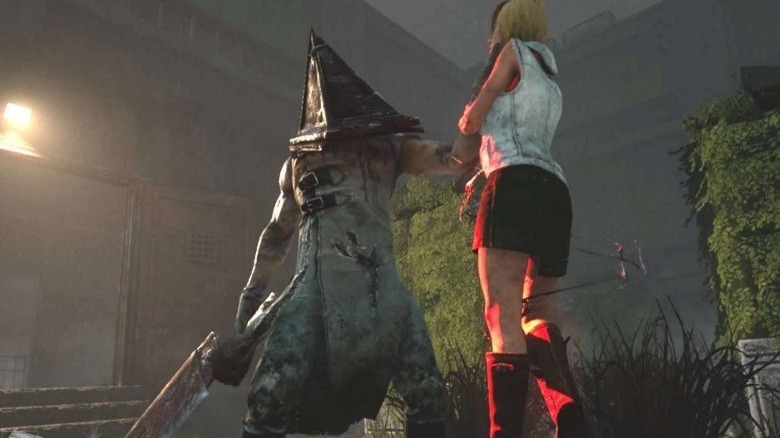 After news of the SilentHill.com domain being used to essentially troll visitors began surfacing on the internet, some speculation seemed to suggest that Konami had only recently let the rights to the domain lapse. However, upon further inspection, this is likely not the case. Twitter user @Omgiamonfire did some digging using the Wayback Machine, a website that archives web pages in the case they go down. Upon consulting with WM, Fire discovered that Konami had likely let the domain rights lapse over a year ago. In a capture of the website from July 1, 2021, the site can be seen hosting an image of Pyramid Head next to a height measurement chart and the phrase "He was first," a reference to "Resident Evil" villainess Lady Dimitrescu who was similar to that of the "Silent Hill" villain in that they're both extremely tall. Due to both images being focused on Pyramid Head and done with an odd tone, it can be deduced that the same person who posted the recent image on the site was in control of the domain as early as the summer of 2021.
Advertisement
Of course, the domain lapsing doesn't necessarily mean that Konami is completely done with the "Silent Hill" franchise. The company has continued to reference the IP in pachinko toys and other merch. But with no verifiable future titles on the horizon, this happening isn't a good sign for longtime fans of one of gaming's most successful horror titles.