The Silent Hill Rumors Just Got Serious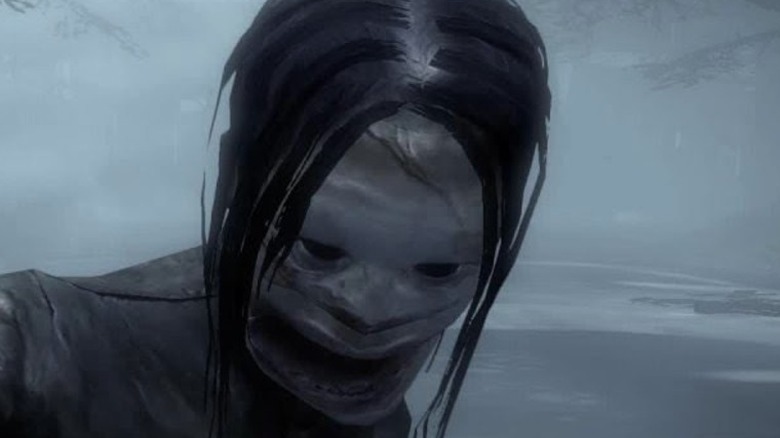 Following the critical success of The Medium, the CEO of Bloober Team has revealed that the dev is working on another horror IP with "a very famous publisher." This has led many to wonder if Bloober Team has been tapped for the newest iteration of Silent Hill. CEO Piotr Babieno refrained from citing the IP the team is working on, but noted that "Resident Evil 8, Hellblade 2, and even in some ways The Last of Us" are similar in scope to where the company wants to be.
Advertisement
In an interview with GamesIndustry.biz, Babieno confided that Bloober Team often felt it was chasing other companies — releasing the unsuccessful Basement Crawl for the PS4 and attempting a weak foray into multiplayer. Since then, Bloober Team has moved on to making psychological horror games, finding success with titles like Layers of Fear, Observer, and Blair Witch.
According to Babieno, The Medium was the first game that the team had envisioned, but required better hardware for it to become a reality. Though initially delayed, The Medium has been praised for its storytelling and its gameplay, which feels reminiscent of Silent Hill.
The Medium's style, coupled with Babieno's comments regarding Bloober Team's new mystery project, has given rise to rumors that the developer is secretly working on a Silent Hill follow-up. Both IGN and VGC have commented on rumors concerning Bloober Team's involvement with the legendary horror franchise, although VGC's sources have not been able to confirm anything on this front.
Advertisement
Rumors that Bloober Team could be working on Silent Hill are not completely unfounded. In July 2020, an official Silent Hill Twitter account was created — causing many fans to believe that announcements would be forthcoming regarding the future of the series. Thus far, the Twitter account has remained silent about upcoming games, instead sharing fan art and information about crossovers. Back in November 2020, it had been rumored that a major Silent Hill reveal was going to occur in December — but that never came to pass.
Even earlier than that, it was reported that two Silent Hill games were slated for development. Noted info leaker AestheticGamer reported that one project was a soft-reboot of the franchise, while the other was an episodic game that would go along with the reboot. If both rumors are to be believed, then the team of The Medium could be handling either project.
As it stands, however, there are many reasons why a Silent Hill sequel may never happen. Despite the insider information and rampant rumors, Konami hasn't actually displayed any public interest in continuing the series. The original Silent Hill team has been disbanded and Konami has heavily changed its business structure, now focusing mostly on mobile gaming and gambling machines.
Advertisement