Rockstar Finally Confirms What We've All Suspected About GTA 6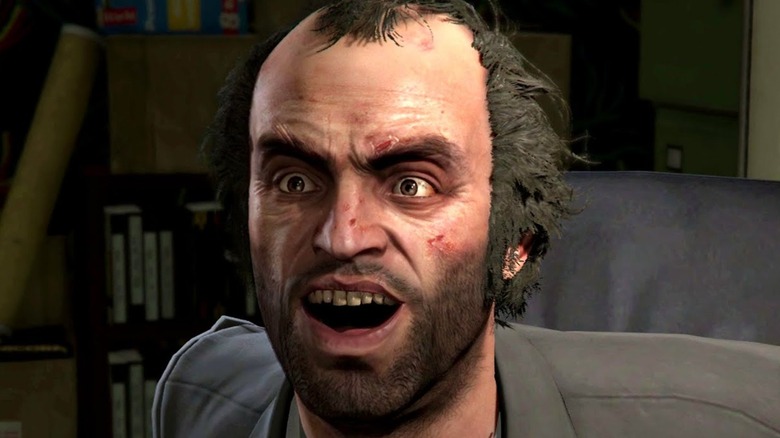 "Grand Theft Auto" fans have felt like something has been amiss for quite some time. After all, it has been nearly a decade since the last mainline entry in the franchise was released. Sure, "Grand Theft Auto 5" continues to thrill new players with its insane storyline and consistent updates for its "GTA Online" mode, but players can't help but wonder why they haven't heard any concrete news about the next installment in the series. For many fans, it was starting to look like Rockstar would never release "Grand Theft Auto 6," but others have refused to give up hope. Surely the developer behind one of the best-selling games of all time must have something up its sleeve, right? As it turns out, the answer is yes.
Today, Rockstar Games dropped the bombshell announcement that not only is "Grand Theft Auto 6" on the way, but that it has been in development for a while. This is something that fans had suspected for at least a few years, but Rockstar has remained characteristically tight-lipped about the next evolution of "GTA." Here is what Rockstar revealed about "Grand Theft Auto 6," as well as why fans saw it coming from a mile away.
How Rockstar announced GTA 6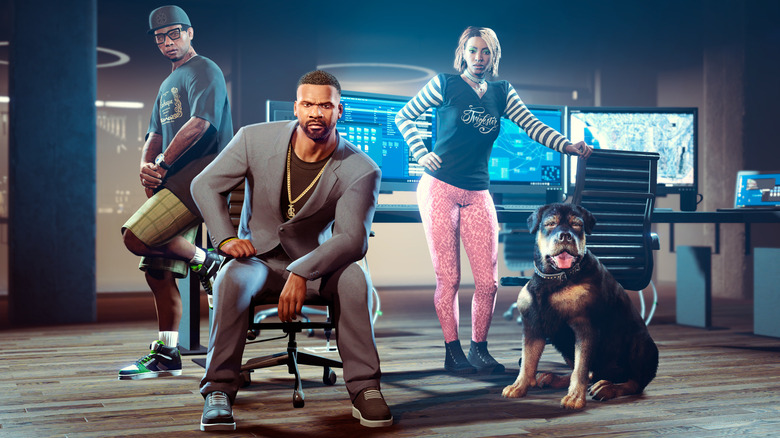 Perhaps the most surprising thing about the "Grand Theft Auto 6" announcement is the fact that Rockstar Games kind of buried it at the tail end of a regular Rockstar Newswire blog post. The bit regarding "GTA 6" followed a number of other announcements and updates regarding "Grand Theft Auto Online." After thanking fans for playing "The Contract," a series of missions which brought back "GTA 5" protagonist Franklin, Rockstar ended the blog with a bang.
"With the unprecedented longevity of ['Grand Theft Auto 5'], we know many of you have been asking us about a new entry in the 'Grand Theft Auto' series," the post reads. "With every new project we embark on, our goal is always to significantly move beyond what we have previously delivered — and we are pleased to confirm that active development for the next entry in the 'Grand Theft Auto' series is well underway."
Of course, this being Rockstar, there is still a good amount of wiggle room in this announcement. Fans still don't know what the title of the new game will be — presuming it's not as simple as "GTA 6" — and no release window has been set for the game or any further reveals. However, Rockstar added, "We look forward to sharing more as soon as we are ready, so please stay tuned to the Rockstar Newswire for official details."
The signs have been there for GTA 6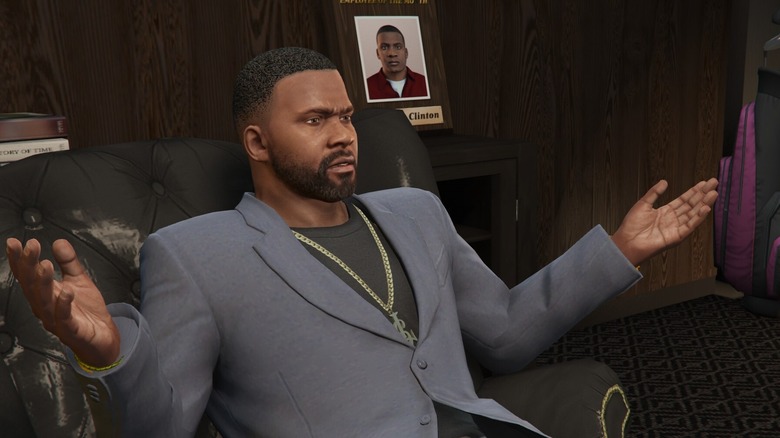 Of course, as exciting as this news is for fans who have been waiting for "GTA 6" to be confirmed, hardcore followers of the franchise have been well aware that Rockstar's been cooking something up. A number of rumors and leaks have trickled out over the last few years, with some hinting at a new setting for the franchise, as well as the possibility of the series' first female protagonist. A few actors have even accidentally revealed that they've recorded dialogue for some upcoming "Grand Theft Auto" project. In 2020, Jorge Consejo updated his resume to include the role of "The Mexican" in "Grand Theft Auto 6," but refused to discuss any further details on social media. Last summer, voice actor Dave Jackson excitedly informed his followers that he was playing a character named "Captain McLane" in a new "GTA" project, most likely breaking an NDA in the process.
Basically, much like the mysterious graffiti at Mount Chiliad, the writing has been on the wall when it comes to the existence of "Grand Theft Auto 6."
So for most fans, it was less of a question of "if" Rockstar would release a sixth mainline "Grand Theft Auto" game, but rather "when." Previous leaks have pointed to the game being released as early as this year and as late as 2026. Rockstar's reveal that development on the game is "well underway" would seem to suggest that some of the worst case scenario dates are inaccurate. As always, fans will just have to wait until Rockstar makes another official announcement. In the meantime, this reveal is music to players' ears — even for those who saw it coming.