Next-Gen GTA 5 Just Fixed A Long-Running Problem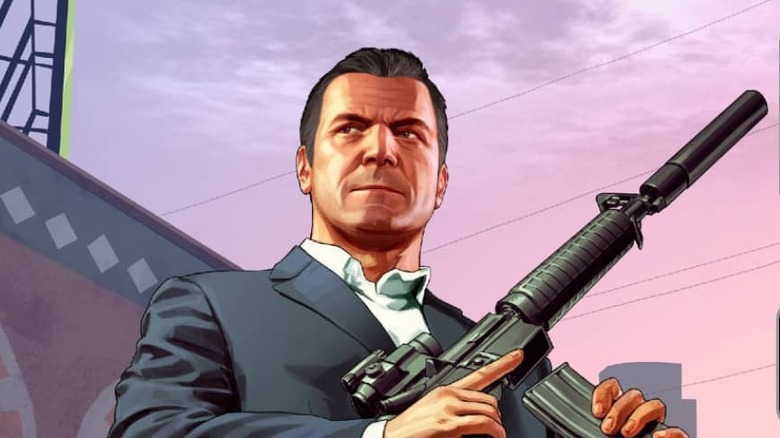 Rockstar has finally released "Grand Theft Auto 5: Expanded and Enhanced" for the current generation of consoles. Seeing as this is the third set of consoles to get a new version of the nearly decade-old game, it comes with some much-requested bells and whistles. While some fans have found the pricing of the next-gen upgrade to be problematically high, the update does alleviate one of the biggest issues with the game. The load times on next-gen consoles are significantly shorter than on previous versions, something that had gotten out of hand in older versions of the game.
IGN released a video showing the side-by-side comparison of "GTA 5" loading on both PS4 and PS5. When selecting the replay mission option in single-player, it took 5 seconds to load on PS5 and 17 seconds to load on PS4. Loading from an autosave on the main menu took 18 seconds on PS5, which is lightning quick compared to the 2 minutes and 6 seconds it took to load on PS4. For anyone looking to start a fresh playthrough of the single-player campaign of "GTA 5," it took 11 seconds to load a new game on PS5 and 2 minutes and 18 seconds on PS4. While there is certainly something to be said about just how bad the load times for "GTA 5" on PS4 (2 minutes was too long even for last-gen) at least the game now loads in a fraction of the time. But what about "GTA Online?"
GTA Online appears to load faster, but there are more factors involved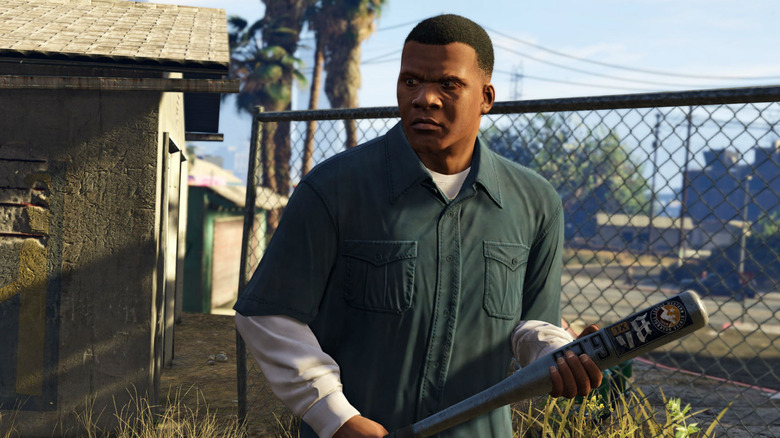 Reddit user KrakenS999 posted a video to the "GTA Online" subreddit showing off the load times on an Xbox Series X. In the video, it takes about 44 seconds from the main menu to load into "GTA Online," which doesn't seem very fast compared to the single-player load times. 44 seconds is shorter than the last-gen load times, but not by much. One Youtuber showed that the PS4 Pro takes about 1 minute and 10 seconds to load into "GTA Online."
However, it seems that the load time is being held back by server loads and connecting to other players, something better hardware can't really overcome. KrakenS999 posted a follow-up comment, stating that loading in an invite-only private lobby takes 4 to 5 seconds, so the problem is other people, not the hardware. This is the best update that "GTA Online" is going to get for a while. Rockstar did officially confirm that it is working on "GTA 6" but it seems like that game is still a few years off from release.