Dr Disrespect's Midnight Society Founders Pass Explained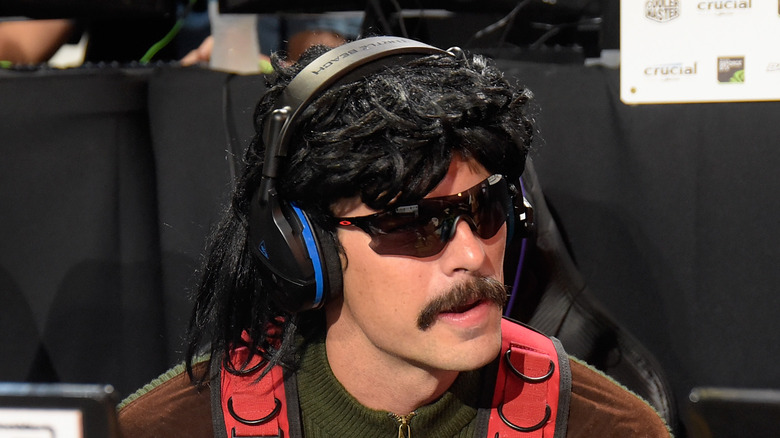 Michael Tullberg/Getty Images
Without a doubt, Dr Disrespect is among the most popular streamers in the world today. Known for his persona of an arrogant, energetic, and witty gaming virtuoso, the Doc has been a core innovator in the streaming realm and has maintained massive amounts of popularity even after a permanent ban from Twitch. But Dr Disrespect's aspirations move far past just streaming video games — he wants to create his own.
In December 2021, the Two Time Champion announced his own game studio, Midnight Society. Prior to that, the Doc had teased interest in creating his own "vertical battle royale" game. Since this development, Midnight Society has announced the development of its first game, a free-to-play title codenamed "Project Moon." The project also invites fans to join an exclusive club to help with the title's development. However, if one wishes to become part of this select few, they will be required to purchase a Midnight Society Founders Pass. But what exactly is it, and what does it do? 
Founders Pass requires purchase of NFTs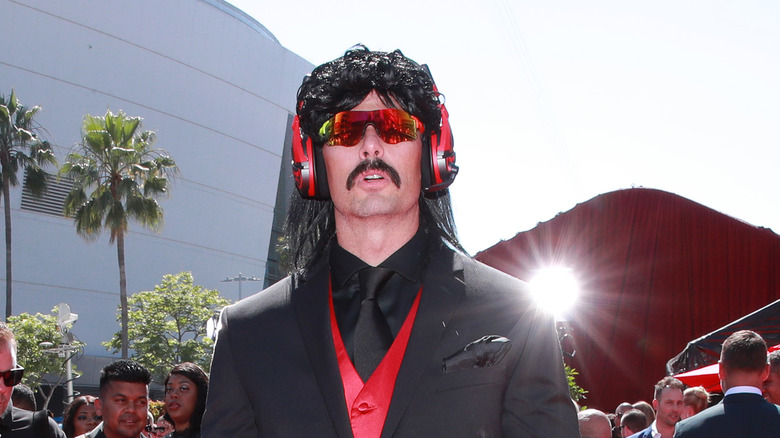 Rich Fury/Getty Images
When it comes to the new developer, members and fans of Midnight Society kind of have their own lore already. Dr Disrespect did a deep dive on the new Founders Pass system during a recent stream, which got into the nitty-gritty of everything fans can expect from the project at this time. 
Visitors are classified as members of the Claws, the top tier of this group being the Variants, which is exclusive to Midnight Society Founders Pass purchasers. Among the perks of joining this club — which costs $50 USD — is having input on the upcoming "Project Moon", as well as access to any of its pre-release builds. "We call this exclusive echelon of Claws, the Variants," the official Midnight Society blog says. "Variants are active participants in the development of the games and receive early access to the game before it's fully playable, and the ability to join development decision-making processes – among many other perks."
The Midnight Society Founders Pass also requires the purchase of a personalized NFT (non-fungible token) of their very own Variant avatar, a move that has drawn backlash. Not only are NFTs a hot button issue for their environmental impact (per The Verge), but fans are concerned that they are being treated as a cash grab and that any subsequent game could be packed with microtransactions. However, Dr Disrespect has responded to such criticism by assuring fans that playing the completed version of "Project Moon" will not be affected by the NFTs or microtransactions. 
"Listen, in regards to NFTs, you don't have to have NFTs to play the game," Doc said in a recent stream. "It doesn't change your experience of the game once it releases and it will continue to be free-to-play. You can't buy your way to win."