xQc Accidentally Leaks Overwatch 2
It can be easy to forget that xQc was once a major player in the "Overwatch" esports scene, especially after years of "GTA" roleplay and "Valorant" streams dominating his output on Twitch. But before being booted from Dallas Fuel following repeated controversies, xQc was inextricably tied to Blizzard's beloved hero shooter, even returning to the pro scene a couple of times in the years since. And it seems as though the streamer still holds a considerable amount of cache in that world, because he's been able to get close enough to "Overwatch 2" to leak a portion of it during a recent livestream.
Advertisement
Blizzard recently announced its new plans for an "Overwatch 2" closed beta test, which is set to begin in April. Ahead of that, however, numerous "Overwatch" League pros have reportedly been given access to the game so they can get a feel for it ahead of the League's next season (per Dexerto). Although xQc hasn't played "Overwatch" in a professional capacity within the last few years, the streamer was apparently on the shortlist of people given access to the beta. 
There's still no word on whether or not he enjoys the new game — fans will probably have to wait a while to hear his verdict — but one thing's for sure: He's still got it installed on his computer. In a shocking (and oddly hilarious) moment for his fans on Twitch, xQc briefly broadcast his copy of "Overwatch 2" for all to see. Here's how it all went down.
Advertisement
xQc boots up Overwatch 2 on stream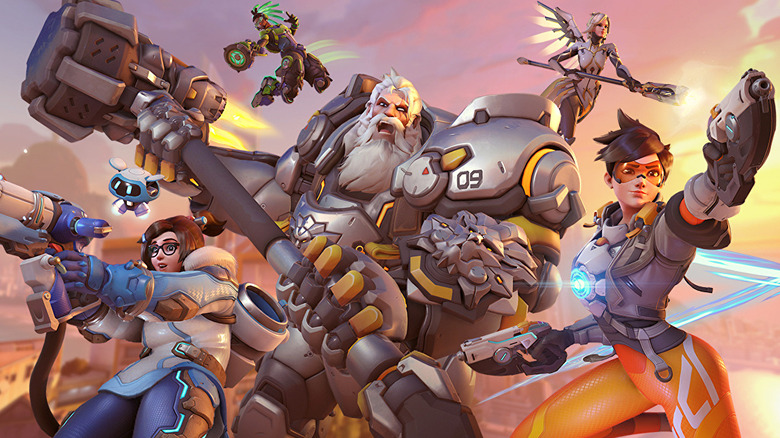 xQc was in the middle of a stream on March 16 when the stressful moment occurred. He was debating aloud what game he should play next, telling his friends and viewers, "I'll play a couple of games of 'Overwatch,' why not? After that I'm gonna do some racing or some driving, I don't know what I'll do after that." With this, the streamer went over to Battle.net and started to boot up "Overwatch." However, he failed to realize that he was running a program for the new installment's test server, which resulted in a moment of sheer panic.
Advertisement
All of a sudden, the loading screen for "Overwatch 2" appeared on the screen, prompting the streamer to begin absolutely freaking out. He quickly shut his tabs while screaming "oh my god," repeatedly, much to the confusion of his chat. xQc seemed to realize the severity of his mistake, but also played it up just a bit as he processed what just happened. 
Without directly acknowledging the fact that he'd just shown a scant few seconds of "Overwatch 2" footage to his audience, he said, "I'm going to go to f***ing jail." This was greeted by laughter and teasing from the other folks streaming with him, but xQc was clearly not very excited by the mistake, as the streamer could be seen burying his hands in his hair and staring off into space while he tried to calm down.
Advertisement
Now, it's not likely that xQc would actually see any jail time for this — although Blizzard's not likely to be excited about the accidental leak and possible broken NDA — but it did make for a moment his fans won't forget for a while.
xQc fans loved the accidental Overwatch 2 leak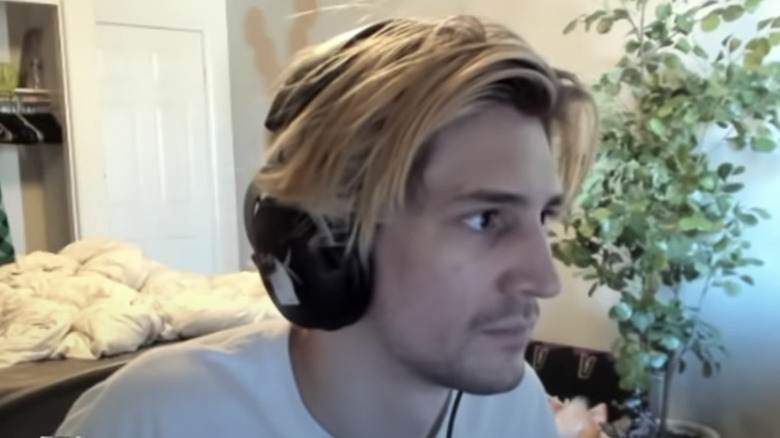 Fans online have been cracking up over xQc's live "Overwatch 2" mix-up, with some feeling like the streamer's recent work has been a return to form in more ways than one. This blooper in particular has been referred to as "classic X" by several fans, while other viewers of the clip have questioned whether or not the startup screen leak was even a genuine mistake. And while xQc is certainly no stranger to shady moments and ban-worthy behavior, his frenzied reaction to seeing the "Overwatch 2" loading screen on his own stream would seem to indicate that this was totally unintentional.
Advertisement
Mostly, though, the streamer's longtime fans have been pleased to see him return to the game that used to be his bread and butter. Since the stream, Twitter has been filled with excited tweets from viewers welcoming xQc back to the game, with one person going so far as to say, "xQc is back on 'Overwatch' ... the world is healing."
It's unclear if xQc's advance access to "Overwatch 2" indicates a plan to return to pro play in the future, but fans can be sure that this won't be the last time they see him playing the highly anticipated sequel. Hopefully he'll be able to load in for more than a few seconds next time, though.