FromSoftware Reveals Elden Ring Is Just Getting Started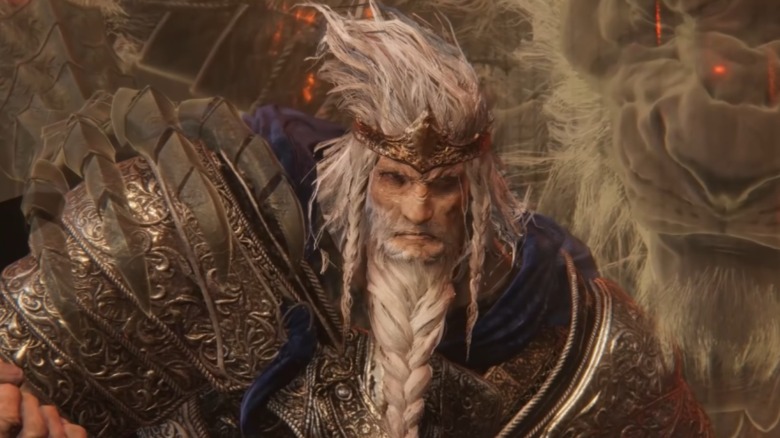 FromSoftware's newest action RPG "Elden Ring" has been an unmitigated success. Sure, there have been a few issues with the PC edition of the game not being able to maintain a decent frame rate, but critical reviews have been glowing and it's set a series record for sales. This is largely because the massive open world and fluid combat system offers fans plenty of places to explore and enemies to fight, (even if battling some of these creatures results in some really gruesome deaths.) Gaming analyst Benji-Sales tweeted that the current number of players is actually higher than the all-time peak numbers for "Sekiro" and every "Dark Souls" game combined. Even with so many other major titles being released in 2022, many are already predicting that "Elden Ring" will be most platforms' game of the year.
FromSoftware knows that its newest game is a success and it also knows to strike while the iron is hot. "Sekiro: Shadows Die Twice" and "Bloodborne" may have been one-offs, but it seems that "Elden Ring" is destined for more. News recently broke that FromSoftware is already thinking about the next steps for the franchise, so fans of the game can look forward to getting to spend even more time in the Lands Between.
Building out the "Elden Ring" franchise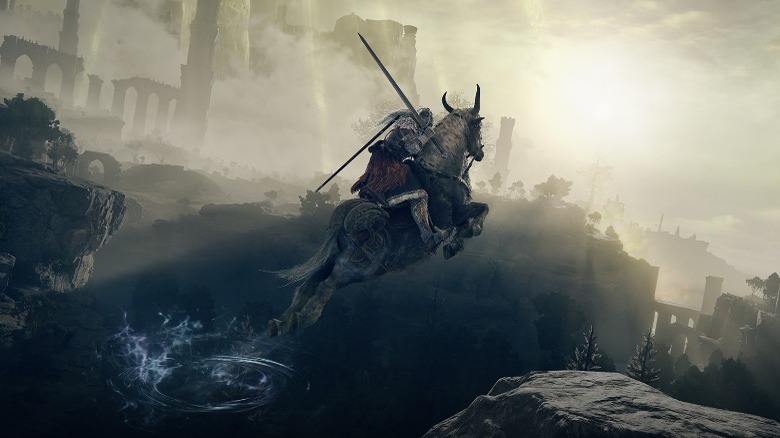 FromSoftware recently posted a press release on its official website, detailing how Game Director Hidetaka Miyazaki's expertise combined with worldbuilding from "Song of Ice and Fire" author George R.R. Martin resulted in the game's massive success. The post didn't just sing the game's praises, though. It ended with a request to "please look forward to more of 'ELDEN RING' as an IP (characters and other intellectual property) in hopes of expanding beyond the realm of games."
The press release doesn't go on to elaborate what kind of media FromSoftware may have in mind by "beyond the realm of games." It's possible that the post was referring to books or graphic novels based on the series, but the most likely candidates seem to be film and television. "Game of Thrones" was one of HBO's most popular series after all, and it's likely that many studios would jump at the chance to make another show with Martin's name attached. Netflix's "The Witcher" series has also set a new standard for live-action television adaptations of video game properties. Animated series based on video game worlds have become increasingly popular as well, such as Netflix's "Arcane," "Castlevania," and "The Witcher: Nightmare of the Wolf."
It remains to be seen what route FromSoftware will take and which platform it will choose to partner with, but "Elder Scrolls" fans who want to learn more about the characters and lore of the world are sure to be happy.