Nintendo Switch Finally Added This Long-Awaited Feature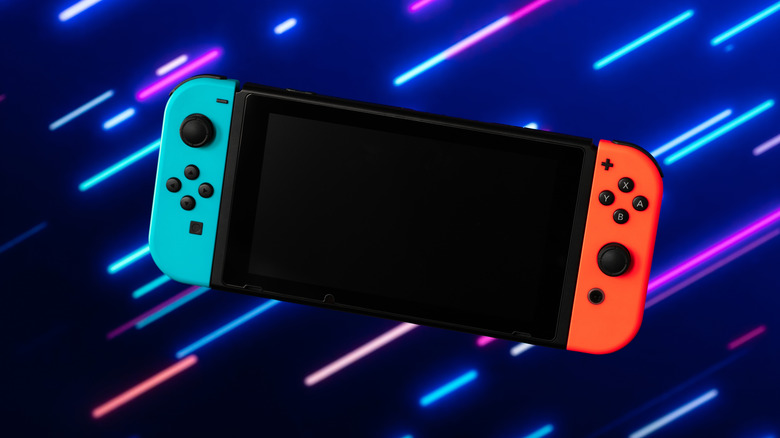 Sandor Szmutko/Shutterstock
It's hard to argue against the success of the Nintendo Switch. Even though Sony's PlayStation and Microsoft's Xbox remain popular, Nintendo's unique approach of having a legitimately hybrid console that can seamlessly transition to that of a handheld has made its mark on the ever-evolving console market. Even if it remains a holdover from the eighth generation of gaming, the Nintendo Switch's innovative format continues to be viable in the modern marketplace, especially in the wake of supply issues plaguing the next-gen consoles.
That's not to say that the Nintendo Switch is without its criticisms. Outside of its update, the Switch OLED, being completely underwhelming, the Switch also has one other glaring issue: organization. Though it isn't quite the worst you'll see, the Switch's user interface forces players to sift through their entire game library in order to find whatever they're wanting to play at that given time. That's finally changed, as Nintendo has announced that the Switch will be receiving a long-anticipated feature in a recently released software patch.
The Nintendo Switch has finally added group folders to organize apps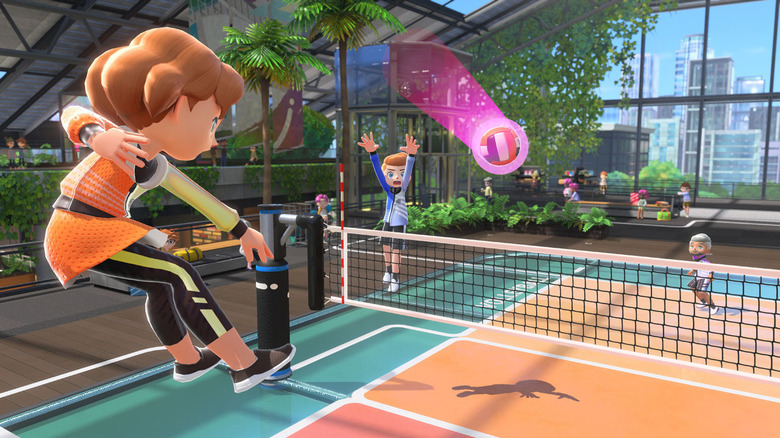 In its latest patch notes, Nintendo announced that starting with the v14.0.0 update, the Switch will now give players the option to organize their installed software into group folders. The update allows Switch players to create up to 100 different groups that can each contain 200 games. In order to access this new feature, Switch users must navigate to "All Software" at the home screen and press L to view software as groups (via Nintendo Support). Users will be given a prompt upon first visiting this window to create their own groups. From there, select the games you want in your first group and you're all set.
As amazing an addition this is, there is a caveat. According to GameSpot, group folders can only be found in the "All Software" tab, as opposed to other consoles allowing players to put them on the home screen like on a smartphone. Therefore, the horizontal library listing of all installed games will still be more accessible than user-created groups. Even still, the addition of group folders is sure to be popular among Switch players. Assuming a later patch can maybe make curated lists a bit easier to find, one can only expect Nintendo to continue optimizing the Switch and its interface until it hopefully releases a new console in the future.