The Nintendo Switch Is On Fire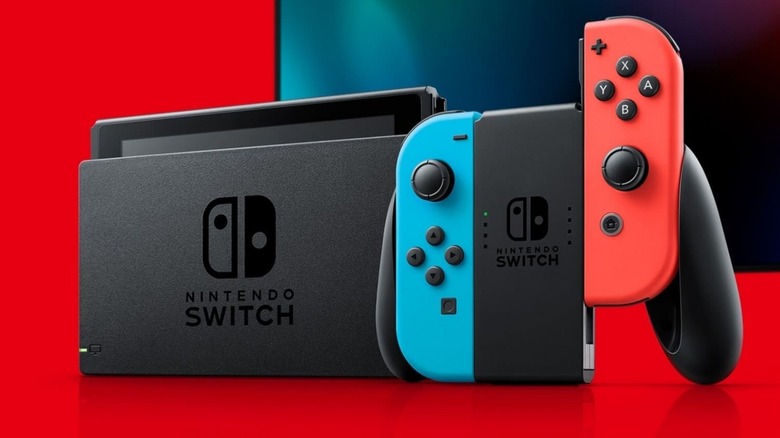 Four years after its release, the Nintendo Switch is still managing to sell like hotcakes. An earnings report from Nintendo for the fiscal year of April 2020 through March 2021 has revealed some intriguing sales data for Nintendo's hybrid console, showing that its success doesn't appear to be slowing down.
In the fiscal year ending March 31, 2021, the Nintendo Switch sold about 28.83 million units, which exceeds the number of units sold the previous fiscal year by 37.1%. Furthermore, software sales for the 2020-2021 fiscal year totaled at about 230.88 million units. As pointed out by The Verge, this is a huge increase from the previous fiscal year, which saw the sale 168.72 million units.
The report cites five titles in particular as being motivators the Switch's growth in software sales, including the regularly-updated "Animal Crossing: New Horizons," which sold 20.85 million units in this fiscal year alone. Moreover, "Ring Fit Adventure," which has become a popular speedrunning title, sold about 7.38 million units. Finally, the report mentions three Mario titles, including the highly successful "Mario Kart 8: Deluxe," selling 10.11 million units in the previous fiscal year, as well as "Super Mario 3D All-Stars" and "Super Mario 3D World + Bowser's Fury," which sold 9.1 and 5.9 million units, respectively.
Digital sales and Nintendo's future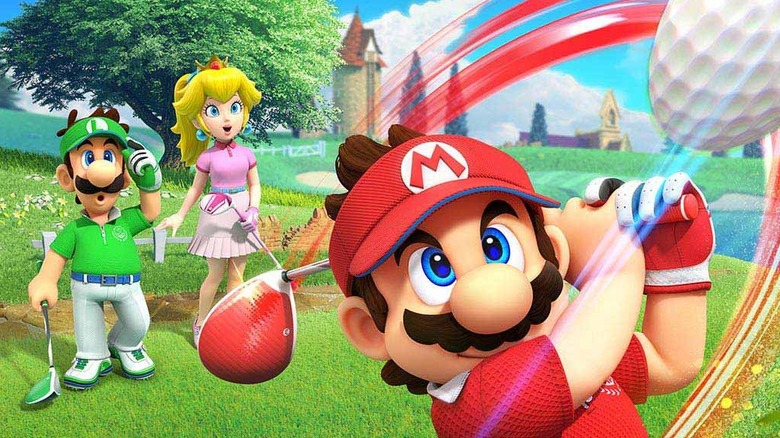 The report also emphasized the success of digital content on the Nintendo Switch. In particular, the "Pokemon" series' first-ever DLC releases and "Super Smash Bros. Ultimate Fighter Pass" content were given their due for digital sales. Further, sales of digital-only games and "sales related to Nintendo Switch Online" saw a major boost, bringing in about 344.1 billion yen altogether; a 68.5% increase from the previous fiscal year.
Nintendo's "outlook" for the next fiscal year is also laid out in the earnings report, with the company planning to "maintain sales momentum at a high level." The report mentions the upcoming releases of "Miitopia," as well as "Mario Golf: Super Rush" and "The Legend of Zelda: Skyward Sword HD" as some of the major highlights, as well as the highly anticipated "Pokemon: Diamond & Pearl" remakes. 
It should be noted that Nintendo does acknowledge the global semiconductor shortage as an problem for manufacturing new consoles. The company stated, "The consolidated earnings forecast is based on the premise that we will be able to secure the parts needed for the manufacture of products in line with our sales plans."
Nintendo is currently setting a goal of selling at least 25.5 million console units for the next fiscal year, which ends in March 2022, as well as a minimum software sales goal of 190 million units. Only time will tell if there is enough continued momentum (and necessary parts) for these goals to be met.