PlayStation Finally Confirms What We All Suspected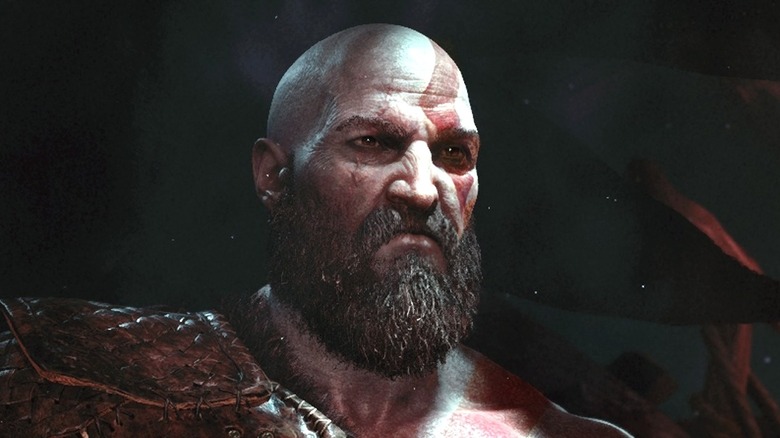 Sony Interactive Entertainment
The PlayStation brand has been under intense scrutiny for months now. Since last year, rumors have circulated surrounding the gaming giant's attempts at creating its very own equivalent to Xbox's monstrously successful Game Pass program. Since then, State of Play events have come and gone — and PlayStation added fuel to the rumors by phasing out PlayStation Now gift cards — but there has been no definitive sign of an upgraded subscription service from Sony. Until now. 
The various rumors kicked into overdrive last week, as Bloomberg reported that Sony was preparing to finally show off the new PlayStation subscription service, which was codenamed Spartacus during development. Sources close to the project told Bloomberg that the new service would make waves, hitting the market with "a splashy lineup of hit games from recent years." Even as Sony still refused to publicly comment on the rumors, fans began going wild. Outlets such as PlayStation Lifestyle reported that not only was the upgraded PS Plus announcement imminent, but that it could be a bigger week for PlayStation fans than anyone could expect. Those rumors were correct, it turns out, because PS Plus is looking better than ever before.
On the morning of March 29, the official PlayStation Blog unveiled the all-new three-tiered structure for PlayStation Plus. Starting in June, players will be able to choose from PlayStation Plus Essential, PlayStation Plus Extra, and PlayStation Plus Premium, each of which come with their own price points and a varied library of extras to back them up. Here is everything that fans can expect to gain (and lose) in this massive announcement.
PlayStation Plus' new tiers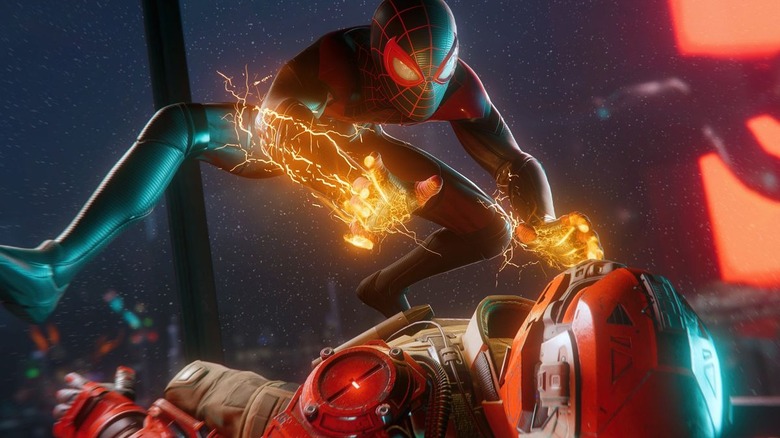 Sony Interactive Entertainment
First up is the good news: PlayStation Plus members who have gotten used to their regular benefits will not find anything suddenly locked behind a paywall. The base tier, PlayStation Plus Essential, will still get its subscribers at least two monthly games, discounts, cloud saves, and the ability to join online multiplayer, and will continue to retail for $9.99 a month or $59.99 a year.
PlayStation Plus Extra is where things start to get interesting. For $14.99 a month or $99.99 a year, players get everything included in PS Plus Essential, plus "a catalog of up to 400 of the most enjoyable PS4 and PS5 games" for download. Lastly, PlayStation Plus Premium includes everything from the first two tiers, as well as so much more. Premium subscribers will also gain access to another 340-ish games, which includes "beloved classic games available in both streaming and download options from the original PlayStation, PS2 and PSP generations," and streamable PS3 titles. Additionally, Premium will allow for timed trials of certain games, "so customers can try select games before they buy." PlayStation Premium is naturally the priciest of the tiers, running players $17.99 a month or $119.99 per year.
The blog post states that Sony is approaching these new plans as "a major evolution for PlayStation Plus." And lest you think these game catalogues will be filled with shovelware, PlayStation has assured fans this is not the case. In fact, the blog reveals, "At launch, we plan to include titles such as 'Death Stranding,' 'God of War,' 'Marvel's Spider-Man,' 'Marvel's Spider-Man: Miles Morales,' 'Mortal Kombat 11,' and 'Returnal.'"
And while that all sounds great, there are a few changes occurring here that have left fans a bit skeptical of the new and improved PlayStation Plus.
Fan reactions to the new PS Plus have been mixed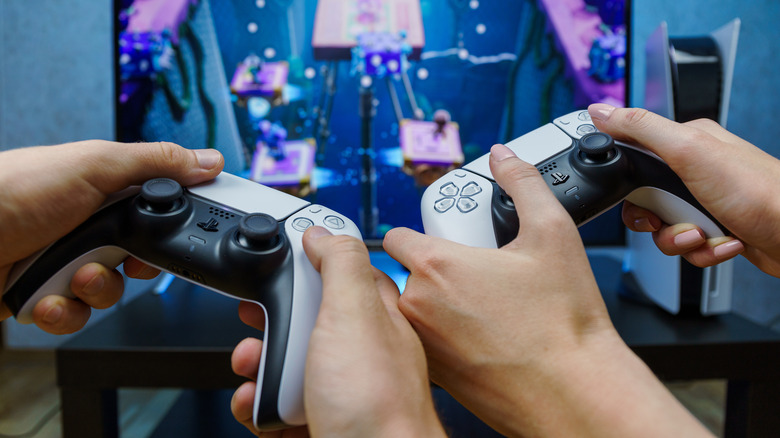 Rokas Tenys/Shutterstock
Yes, the addition of all of these classic titles to the higher tiers means that PlayStation Now is essentially being phased out as a standalone service. Instead, its generous library is being folded into (and expanded with) PlayStation Plus Extra and PlayStation Plus Premium. And while it's an exciting prospect to have so many retro games added to PlayStation Plus' various tiers, fans still have a few reservations about the new announcement.
Some fans are simply frustrated with the fact that the PS3 games on PlayStation Plus Premium must be played via cloud streaming and will not be available for download, while others are frustrated to see several older games being touted as selling points. Some are optimistic, but confused about potential upgrade paths for existing PS Plus customers. 
On the other hand, it seems a number of game industry analysts are on board for the transition. Niko Partners' Daniel Ahmad noted that the combined forces of PlayStation Plus and PlayStation Now have created a better bargain for fans who want it all, tweeting, "PS+ & PS Now were previously $120 a year. The highest tier of the new service is also $120 a year [with] additional perks." However, Ahmad also mentioned his disappointment that PlayStation didn't rebrand the service with the much cooler name of "Spartacus."
Fans will get to test out the new PS Plus tiers for themselves soon enough. The program launches in June for "several markets in Asia, followed by North America, Europe and the rest of the world where PlayStation Plus is offered."