This Olympic Legend Is Getting Into Esports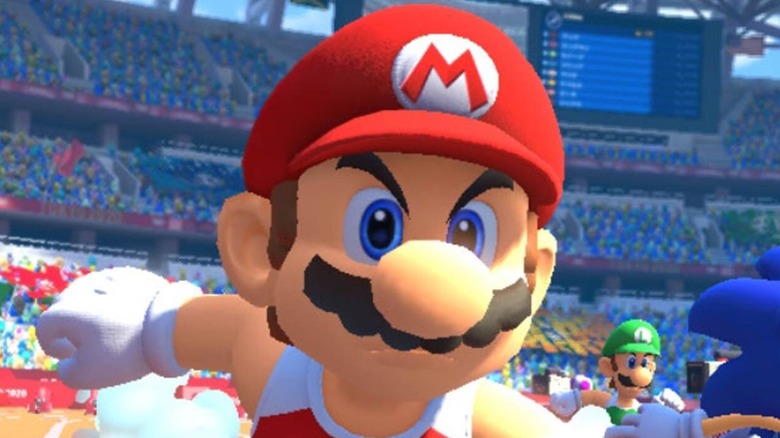 Nintendo
Video games might not immediately pop to mind when most people think about the Olympics, but the two institutions actually cross over a lot more than you might think. An official "Olympic Games Tokyo 2020" video game was released to coincide with the event, gaming music was used during the 2020 opening ceremony in Japan, and esports actually made their debut in the competition that same year. Then, there are the Olympians who get involved in the scene. Shaun White has his own series of snowboarding games and now, it seems, Usain Bolt is also investing in esports.
Advertisement
The world's fastest man has competed in four separate Olympics over the course of 12 years, collecting eight gold medals and setting the insane 9.63 second record in the 100-meter dash that it doesn't seem like anyone is likely to beat anytime soon. His last Olympics were in 2016 before he announced his retirement from competitive running in 2017. Since then, Bolt has made a go at playing soccer, made a Jamaican dancehall track with Nugent "NJ" Walker called "Living the Dream," and started a charitable foundation. Next on the docket? The esports team WYLDE.
WYLDE has a new patron
The announcement was first made that Bolt would be getting involved with the team on WYLDE's official Twitter account. "It's time for the fastest man on the planet to join the fastest growing sport in the world" the post stated. "Our new co-owner @usainbolt is looking to electrify the esports industry and we are pleased to announce that he will be doing so in partnership with WYLDE!" The post also includes a video narrated by Bolt and showcasing his involvement with his new team. In the video, Bolt claimed that he has been a gamer all his life and he has witnessed the growth of the community, particularly surrounding esports.
Advertisement
WYLDE is an international esports team that was founded by Stephen Daly and David Cronin. It has its headquarters in Ireland, "deep roots in the Caribbean" and has represented players from across Europe. The team specializes in "Rainbow Six Siege," "Rocket League," "Valorant," and "FIFA." "I always try to put myself with brands that I know are trying to go forward and do big things," Bolt stated in the video. "I feel like WILDE is going in that direction, and I want to be a part of the journey, and I'm excited. Looking forward to being the world champions."
It's still unclear how hands-on Bolt will be with the management of his new team, but it's indisputable that there are few people on Earth who know as much about competition and drive.
Advertisement