Oscars Drama Has Fortnite Fans Clamoring For This Skin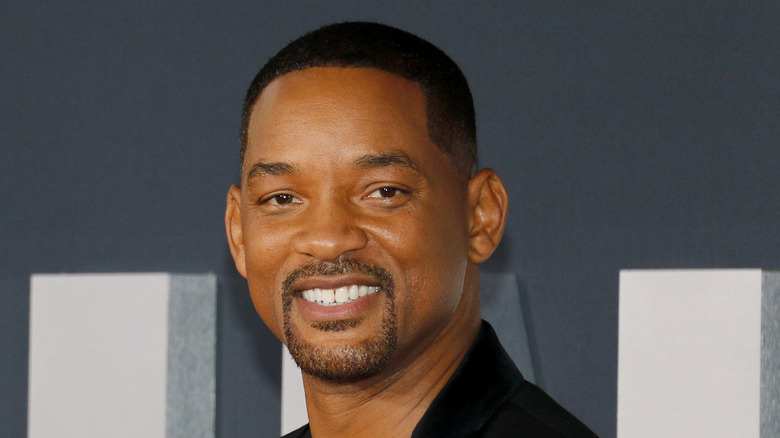 Tinseltown/Shutterstock
"Fortnite" is one of the most popular video games on the market, and it has a unique grasp on all areas of pop culture. "Fortnite" has famously become a hub for all things mass media, featuring characters from all genres, from cartoon characters to pop stars, all competing for a victory royale. Seeing characters like Master Chief, the Mandalorian, and Kratos all duking it out on the same screen is nothing short of a spectacle or IP. And, although exciting new "Fortnite" skins get added regularly, a skin from 2021 featuring The Fresh Prince has taken the spotlight.
During the 2022 Oscars ceremony, an altercation between Will Smith and Chris Rock made headlines worldwide. After comedian Chris Rock made a joke about Jada Pinkett Smith, Will Smith's wife, Jada was visibly upset. Immediately after the joke, Will made his way onto the stage and slapped Chris Rock. Afterward, the internet exploded with different takes on the situation. Some fans began highlighting previous events in Will's career, like a resurfaced clip that shows the movie star teaching a kid how to slap. Additionally, one particular "Fortnite" skin with ties to the star's past has people talking.
Will Smith's Fortnite skin might never return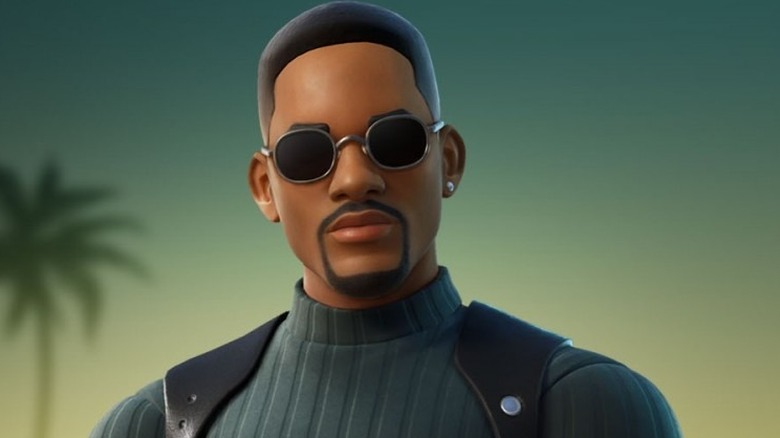 Epic Games
Epic Games originally released a limited edition Will Smith "Fortnite" skin back in 2021, which is based on his character of Mike Lowrey from the "Bad Boys" franchise (per IGN). And although the skin is currently unavailable for purchase, Will Smith's notorious moment at the Oscars has made the skin a topic of discussion once more.
Gamers everywhere have taken to social media asking for the skin to make a return to the "Fortnite" shop. Some users have even said it's a "missed opportunity" for Epic Games to not capitalize on this moment. Epic Games often brings back limited edition skins to the shop, so there is a precedent for this skin to make a return. However, some of the calls for the return of the skin have been less serious. For example, one Twitter post called for a slap emote to be paired with the skin.
Additionally, some players that already own the coveted character skin are putting it back on their characters and having a ball. Streamers such as @ChicaLive have even stated that they will be rocking the Mike Lowrey skin for the rest of the season. It's only natural that players would want to show off this topical skin, but there's always a chance it could become even more of a rarity in the future. After all, Epic Games has been known to permanently remove content, as it did with the removal of Travis Scott's emotes.