Is Godfall Cross-Platform?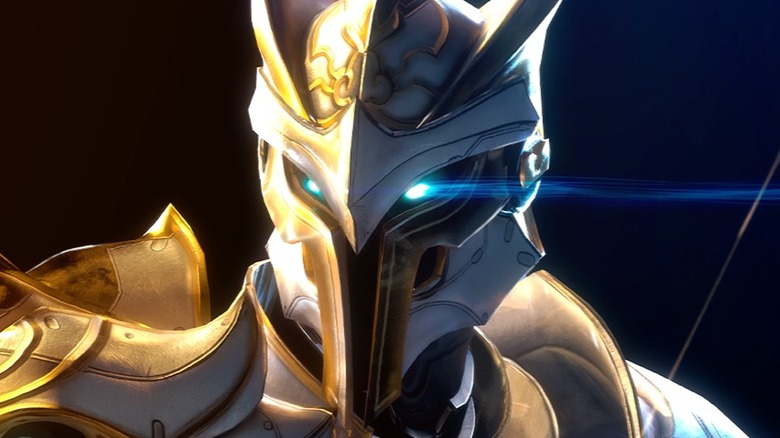 Gearbox Publishing
Gearbox's "Godfall" has expanded its reach in a big way in the two years since its initial arrival. After releasing as a PlayStation 5 launch title in 2020 with a coinciding PC release, "Godfall" received a last-generation port to the PlayStation 4 last August. Though it had mixed reviews, Gearbox's high fantasy action RPG will be ending its Sony timed-exclusivity window, as it will release on the Xbox One and Xbox Series X|S as "Godfall: Ultimate Edition."
With the game's arrival on a new family of consoles, questions have been raised about whether gamers will be able to play together online, regardless of console. While this "looter-slasher" is a single-player game at heart, players can join with up to three others in an online cooperative mode. This has led players to question whether cross-play will be an option and whether new Xbox players will be able to join games with PlayStation gamers that have enjoyed the game for years.
Godfall's cross-platform is tricky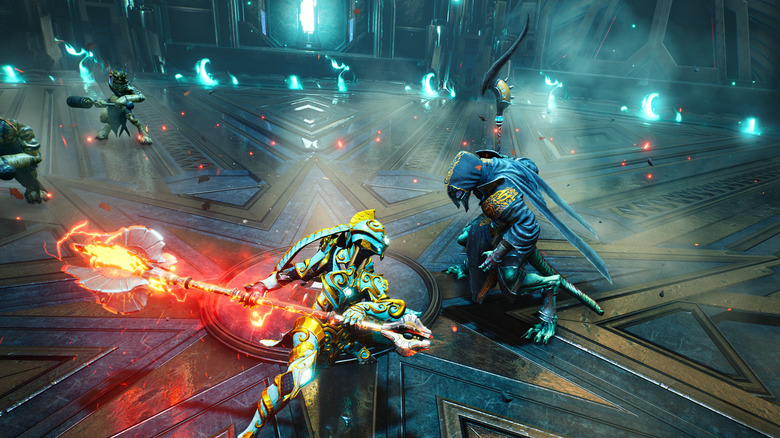 Gearbox Publishing
In short, yes and no. "Godfall" does support some amount of cross-play and cross-saving, but only to an extremely limited extent. Gearbox's "Godfall" FAQ, last updated on January 6, 2022, notes that cross-play and cross-saving are available between the PlayStation 4 and PlayStation 5 versions of the game. That said, no such functionality allows players to cross-play or cross-save between the PC and PlayStation family of consoles.
Currently, there's no official comment on the extent of Xbox's cross-platform support of "Godfall." Given the game's current cross-platform state, it's very likely that the Xbox One and Xbox Series X|S will have cross-play and cross-save support between them. With Microsoft's ownership of the Windows operating system, it's not unreasonable to believe that the PC version will have cross-platform support with the Xbox family of consoles. Even so, given the game's lack of cross-platform support between the PC and the PlayStation, don't expect that Microsoft and Sony's families of consoles will have the same support.