Xbox Game Pass Could Be Taking A Cue From Nintendo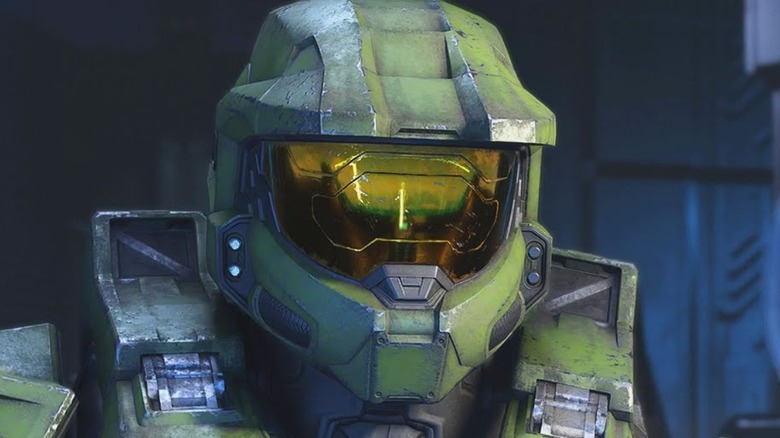 Xbox Game Studios
Since its inception, Xbox Game Pass has some issues, but it looks like Microsoft is finally working on a solution that takes a cue from one of its biggest gaming competitors. Xbox Game Pass is a subscription service that enables Xbox and PC gamers to access hundreds of games, some even on day one, for just one monthly price. It also offers a cloud service and EA Play, giving gamers access to the latest EA games like "Fifa 22." (Of course, "Fifa 22" might not be worth the subscription cost, as many are calling its next-gen upgrade insulting.) 
Unfortunately, gamers who want to share all the perks of Xbox Game Pass with everyone else in their household are out of luck. The only way to share Xbox Game Pass with your household is to sign in on the same account on all systems. However, sharing accounts isn't the best option, as it can be a security risk, which leaves many with no choice but to buy multiple subscriptions — and the price starts to add up. According to a report from Windows Central, however, there may be a family plan in the works for Xbox Game Pass.
An family plan may be coming to Xbox Game Pass
Windows Central's insider sources claim that Microsoft's proposed Game Pass plan will function similar to family accounts with Office 365 and be sharable with up to five users. It will be made available as an additional Xbox Game Pass and will sell for a higher price. How much higher is unclear, but it will be cheaper than buying multiple Game Passes separately.
Compared to Nintendo Switch Online's similar family plan, this new tier for Xbox Game Pass would allow for fewer users per plan. Nintendo Online allows eight different users to share its perks. However, Nintendo Switch Online is more comparable to Xbox Live as it doesn't feature nearly as many free games each month as Xbox Game Pass. Not only that, but the games Nintendo Switch Online does offer through the service are almost all retro titles. That being said, an Xbox Game Pass family plan may become the best value plan on the market for gaming families — until fans can see if the new PlayStation Plus will take a stab at it.
At the moment, it is unclear if the plan will extend to include PC Game Pass or not. But according to Windows Central, it looks like Microsoft is hoping to go public with more specific details soon.