Logan Paul's Pokemon Collection Just Earned A Guinness World Record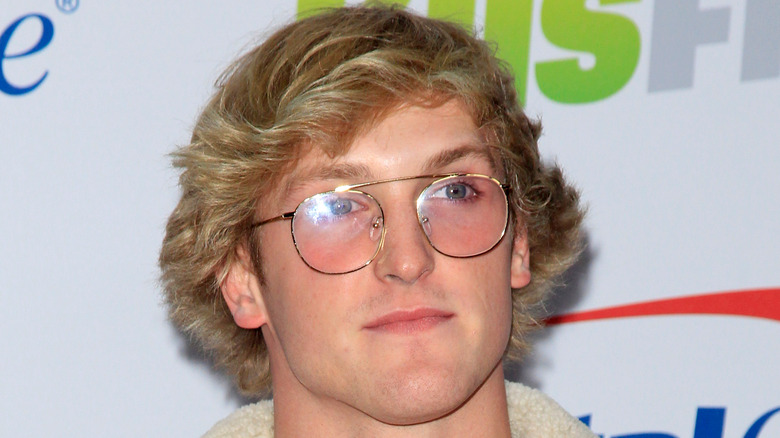 Kathy Hutchins/Shutterstock
Logan Paul's self-described obsession with Pokémon cards just reached a new level. Paul has earned a Guinness World Record for the most expensive Pokémon card ever sold at a private sale. In a press release, Guinness World Records stated that Paul obtained an extremely rare PSA Grade 10 Pikachu Illustrator Card following a trade worth $5.275 million. In July of 2021, Paul exchanged a Grade 9 version of the card, worth roughly $1.275 million, and $4 million in cash to obtain his prize.
"Only 39 were given out to Illustration contest winners in 1998, and this was a purchase for the only one in the world that has been graded a perfect '10,'" Paul explained. Just before receiving his certificate, he decided to highlight his acquisition on the biggest stage he could find. Paul and The Miz fought Rey and Dominik Mysterio at WrestleMania 38 in Arlington, Texas on April 2, 2022. For the fight, Paul wore the card around his neck, a move he has made before at some of his boxing exhibition matches. This instance stands out, however, due to the high value of the card compared to his previous selections.
Logan Paul's two-win night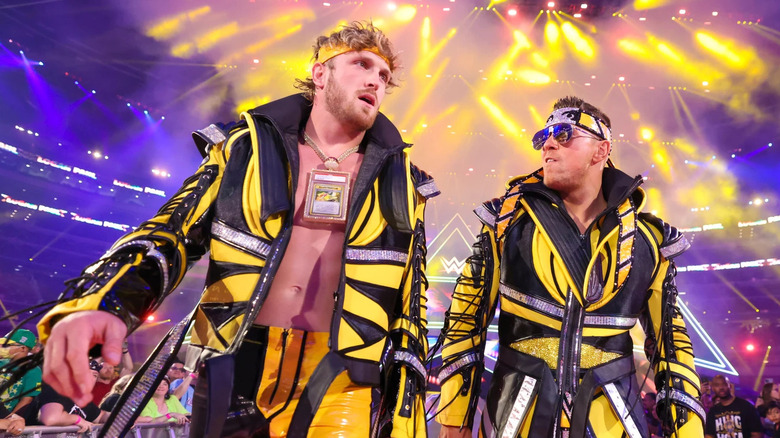 WWE
While Paul has encountered some issues when it comes to his Pokémon card collection in the past –  such as the controversial purchase of a multimillion dollar box of Pokémon cards that turned out to be filled with something else entirely – April 2 was a night of wins for him. After landing some impressive moves for his rookie debut, including a Frog Splash, Paul and The Miz ultimately bested the Mysterios. The Miz rubbed Paul's face into the mat to seal his first victory in WWE.
Following the match, a Guinness World Record official awarded Paul the certificate for his record-setting Pokémon card acquisition. "I love Pokémon and the fact that it's been validated with Guinness World Records – this is crazy. Tonight's a wild night. This does not feel real!" Paul stated. While some might question whether the Grade 10 card was worth the total price Paul paid, he now holds a record that likely won't be broken for some time. According to the content creator, he had submitted applications for multiple records and spent several years pursuing the goal. This made his double victory that day all the sweeter.