Logan Paul Fires Back At Fake Pokemon Card Accusations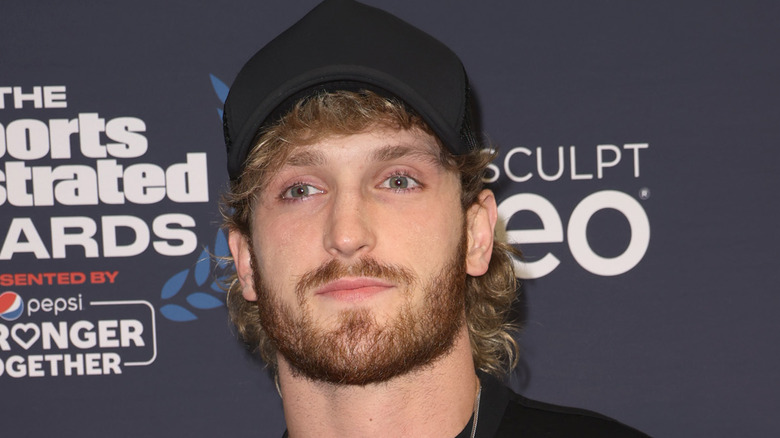 Rodrigo Varela/Getty Images
Logan Paul has been a fixture in gaming news recently, whether he means to be or not. In addition to the controversial YouTuber and part-time boxer making an art project with Game Boy Colors in December — infuriating gamers in the process — the eldest of the infamous Paul brothers made a $3.5 million purchase of a box that allegedly contained 11 first-edition Pokémon cards. Paul is a massive Pokémon fan and has previously flexed his pricey collection of cards for his internet following, but this particular purchase drew the attention of several Pokémon experts who thought something was off with box. Among these issues were a shady original seller and discrepancies in the packaging.
Advertisement
Ultimately, those suspicions would be confirmed as Paul later learned that he was indeed duped, buying a collection of "G.I. Joe" cards instead of the "Pokémon" treasure trove he expected. His reputation among his followers and Pokémon diehards has taken a hit, with some even implying that his expensive Pokémon splurge and subsequent discovery was nothing more than a publicity stunt. Never one to stay quiet, Paul has fired back at these accusations.
Logan Paul denies that the $3.5 million Pokémon purchase was a stunt
On the January 18 edition of the "IMPAULSIVE" podcast, Paul discussed the "Pokémon" scandal in depth. Voicing his frustration and disappointment over the matter, Paul said, "I cannot believe it. That was a sad day. That was a very sad day... You can't just scam someone out of millions and millions and millions of dollars ... without legal consequences." Paul explained that he had since been reimbursed by the person who sold him the cards, but that he and his team were working on figuring out how any of this could have happened.
Advertisement
Responding to accusations that he faked the whole ordeal for content, Paul was adamant in denying that he had been fooled, saying that the event had actually made him sad. "I see comments. They think I was acting. They think it's fake," Logan said on the podcast. He added, "[It's] not fake at all... Being in that room that night was incredibly, incredibly sad. The energy and the tragic feeling in the room was so palpable."
Paul expressed his hope that his higher profile could shine some light on a potential ring of scammers. Only time will tell if the people who originally sealed up those "G.I. Joe" cards will be found and exposed.