How To Change NAT Type On Xbox Series X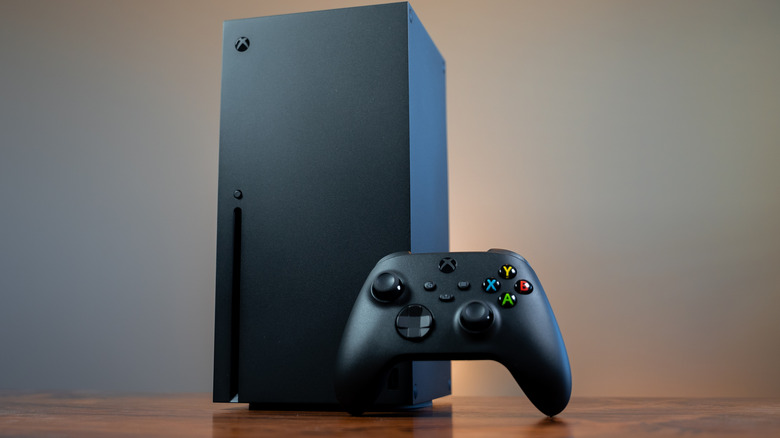 Alex Van Aken/Shutterstock
For the longest time, one of the Xbox's major draws has been its online play and connectivity. Ever since the introduction of Xbox Live in 2002, Microsoft has been one of the biggest frontrunners in the console gaming landscape to provide online services to its players. This has remained a commitment with Xbox's later consoles, and the success of Xbox Live began the emphasis on online gaming that we continue to see today.
When playing games online, though, there are a lot of things players will need. A powerful internet connection is a necessity to enjoy the networking features of new games, as is an unrestricted Network Address Translation (NAT). NAT is the ability of a router to translate public and private IP addresses between each other, securing the network and keeping private IP addresses hidden. Xbox offers easy ways for players to check their NAT type and ensure they receive a smooth, unrestricted online experience.
NAT Type is Important for Online Players
ALDECA studio/Shutterstock
Changing NAT type on an Xbox Series X|S is a simple process. To start, simply press the Xbox button on your controller to open the guide. From there, navigate to the General settings in the Profile & System menu, and select Network Settings. From there, select the Advanced Settings, choose the Alternate Port Selection, and then change the Automatic option to Manual. You will see a selection of port numbers, which you can select and test individually to determine which one is correct. As the Xbox Series X|S operating system is functionally similar to the Xbox One, these directions can also apply to Microsoft's last-gen machine.
According to Microsoft, selecting the right NAT type is important for Xbox gamers who want their online gaming experiences to be unrestricted. A Strict NAT will only allow you to play multiplayer games with those who have an Open NAT type, but you will not be able to host games. A Moderate NAT will allow you to play multiplayer with some (but not all) players, and you generally will not be able to host a match. An Open NAT offers the ability to play and host multiplayer games with players on any type of NAT, and this feature is essential for experiencing online multiplayer and party chat in an unrestricted way.