Elden Ring: What's The Most Powerful Colossal Sword?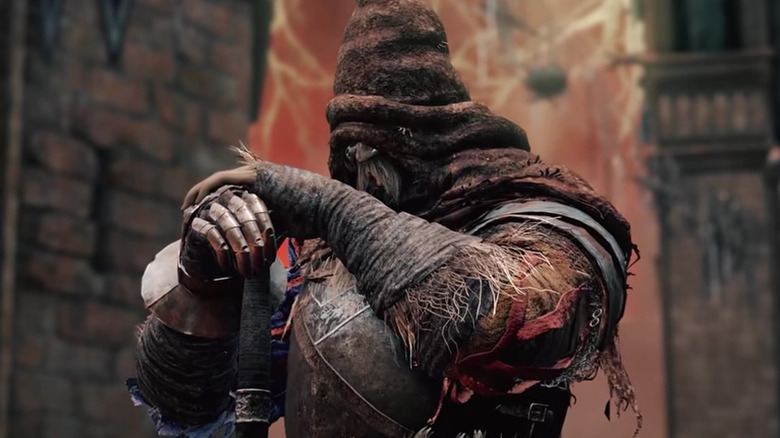 Bandai Namco Entertainment
"Elden Ring" is all the rage these days, with players getting lost in the fantasy, adventure, action, and rich lore of the Lands Between. Not enough can be said about how impactful "Elden Ring" has been on the world of gaming in 2022, though the impressive critical reviews and record-breaking sales are worth mentioning.
Of course, it wouldn't be a "Souls" game without gameplay so challenging even "Elden Ring" director Hidetaka Miyazaki apologized to fans struggling to progress. It's important for players to go in prepared, especially when it comes to weapon selection. After all, there are a lot of options scattered across the massive open world of "Elden Ring."
Like Curved Greatswords, Colossal Swords inflict a high amount of physical damage, albeit with slow attack speed. Given their weight, these weapons are best for Strength-focused classes and builds. Many two-hand these extra-large weapons, which are highly customizable with the assistance of Ashes of War. For those interested in wielding one of these formidable blades, here's what many see as the most powerful Colossal Sword in "Elden Ring."
Godslayer's Greatsword lives up to its name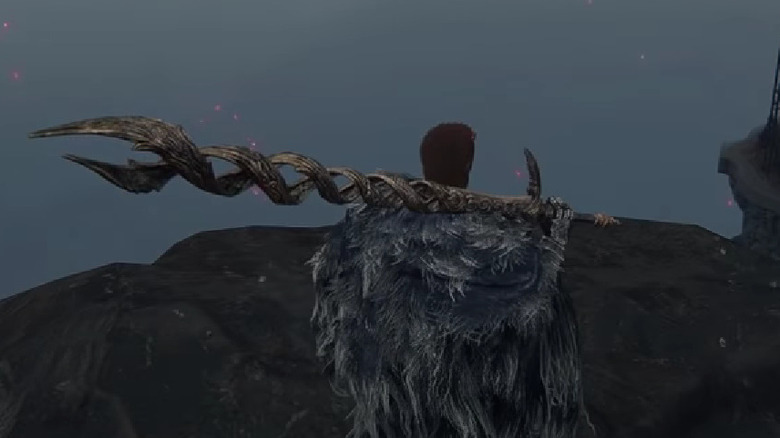 Bandai Namco Entertainment
There are many powerful Colossal Swords to choose from in "Elden Ring," though one stands above the rest. True to its name, the Godslayer's Greatsword is a force to be reckoned with. A strong mid-to-late game choice, this weapon is especially good for paladins, though there are tons of other well-crafted builds for players to consider depending on their playstyle.
The Godslayer's Greatsword features a unique design of curved metal forming a decorative cascade of loops. While most Colossal Swords are slow, this one is faster than the bunch. Getting it isn't too hard, either. Players just need to defeat the Godskin Apostle boss in Caelid.
In addition to Strength, the Godslayer's Greatsword scales with Dexterity and Faith. What really makes it stand out is the Queen's Black Flame, which emblazons the weapon with a dark, scorching inferno that inflicts significant Fire damage. In a category of weapons known to be a bit unwieldy, the Godslayer's Greatsword is relatively well-balanced and versatile.
For those who can't get enough of "Elden Ring," it's exciting to know that the fun is just getting started according to developer FromSoftware.