Mario Movie Fans Just Got Bad News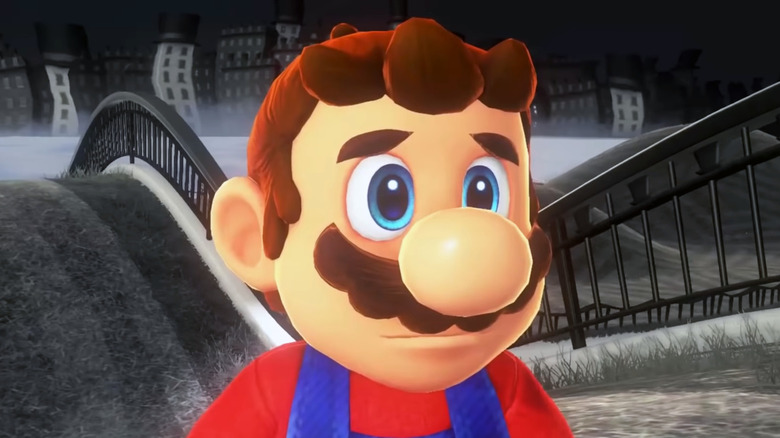 Nintendo
Fans have been waiting a long time for a great "Mario" movie. The 1993 Super Mario Bros. was Nintendo's first attempt to transfer "Mario" to the big screen, but many consider it just one entry in the tragic history of video game movies. However, now that video game films are more popular than ever, thanks to the massive success of "Sonic the Hedgehog" and "Detective Pikachu," Nintendo teamed up with Illumination Entertainment to take another crack at a full-length "Mario" movie. Illumination Entertainment already has multiple successful animated movies under their belts, such as "The Lorax" and "Despicable Me," so they should be more than capable of pulling off a solid "Mario" movie.
However, although no footage has been released, fans are already skeptical. For example, when the "Mario" movie's cast was announced, fans were shocked by the selection. Instead of casting the official game voice for "Mario," Charles Martinet, Illumination snagged Chris Pratt for the role of "Mario." He will play opposite a star-studded cast featuring Anya Taylor-Joy as Princess Peach, Charlie Day as Luigi, and Jack Black in the role of Bowser. The casting sent waves in the film and gaming communities and was met with a mix of backlash and memes. Even one of the original "Super Mario Bros." stars had something to say about it.
Recently a Tweet by Nintendo of America confirmed that the release date of the "Mario" movie would be pushed back, making fans question if the delay has anything to do with the voice acting cast's reception.
The Mario movie has been delayed
On April 25th Nintendo of America's account sent out a Tweet written by Miyamoto himself stating, "After consulting with Chris-san [Illumitation Producer & CEO], my partner at Illumination on the Super Mario Bros. film, we decided to move the global release to Spring 2023–April 28 in Japan and April 7 in North America. My deepest apologies but I promise it will be well worth the wait." This is a relatively minor delay from the original Holiday 2022 release date, but the news was met with overwhelming disappointment by Mario fans.
However, that didn't stop them from making jokes, as fans across the internet responded to the news with some variation of Miyamoto's famously misattributed quote, "A delayed game is eventually good, but a rushed game is forever bad," replacing the word "game" with "movie."
Rather the producers had to push back the release for creative reasons or due to the negative reaction to the casting is unclear. And who knows, maybe they are delaying to prevent a "Sonic the Hedgehog" style crisis.