The Prince Of Persia Remake Just Hit Another Major Snag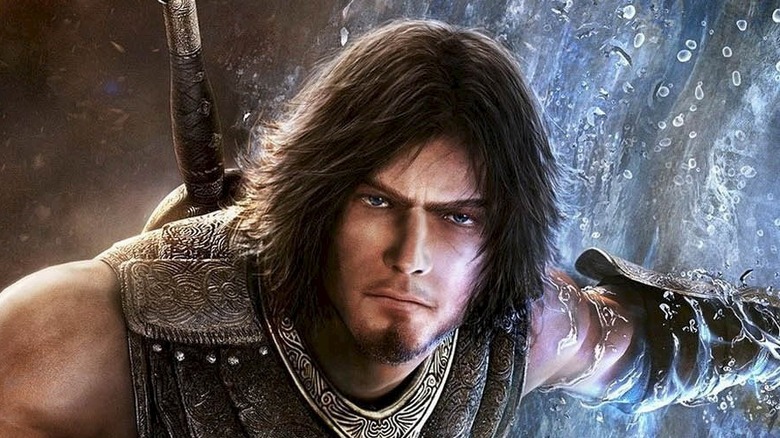 Ubisoft Entertainment
Nearly sixteen months after the originally planned release date, the "Prince of Persia: Sands of Time Remake" is no closer to coming out. In fact, it's possible that its development has started all over again. When the remake was announced back in September of 2020, it seemed as if everything was going according to plan for a January 2021 release. Retailers were even taking preorders for what would be the first return to the "Prince of Persia" series in nearly 10 years.
However, one month before it was scheduled to launch, fans got bad news, as the game was delayed to March of 2021. Two months later? No biggie. Unfortunately, in February of 2021, the studios working on the remake, Ubisoft Pune and Ubisoft Mumbai, showed that things could only get worse for the game. It was delayed indefinitely. With almost nothing else to go on since then, fans have been wondering if they'll ever see the remake at all. Now, the game has hit yet another major roadblock to its release.
Prince of Persia is moving to a new studio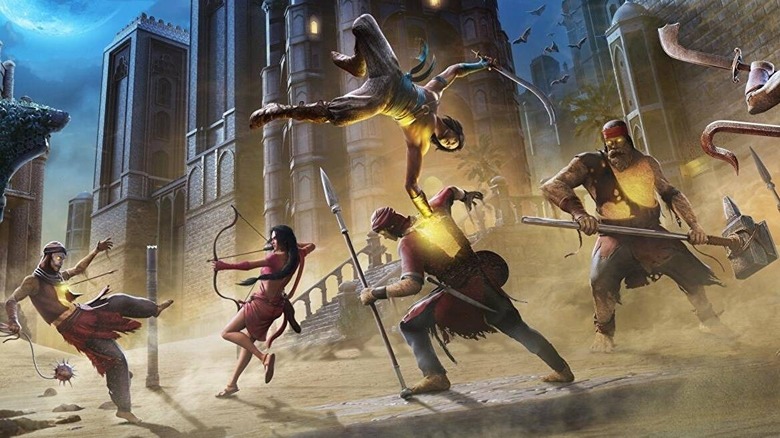 Ubisoft Entertainment
The official "Prince of Persia" Twitter account announced that the game's development is undergoing a major shift. "The development of 'Prince of Persia: The Sands of Time Remake' will now be led by Ubisoft Montreal, the very birth place of the epic Sands of Time trilogy," the post explained. If the constant delays weren't enough, now the game has been lifted from one studio to another. At the moment, it's unclear how much work Ubisoft Montreal will have to put in to finish the game, but it's entirely possible the studio could be starting from a very early stage of development.
The update on Twitter continued, "This decision is an important step and the team, building upon the work achieved by Ubisoft Pune and Ubisoft Mumbai, will now take the time they need to regroup on the scope of the game to deliver you the best experience for this remake of an all-time classic, when it's ready." While it may not seem that Ubisoft Montreal is starting over from square one, the vague wording of "when it's ready," doesn't exactly inspire confidence that we'll see the remake anytime soon. 
Of course, with all of these delays and development hiccups happening behind the ever-secretive doors of game development, fans can't know for sure just what's causing this remake to go through development hell.