It's Time To Talk About The Fei Long Street Fighter Controversy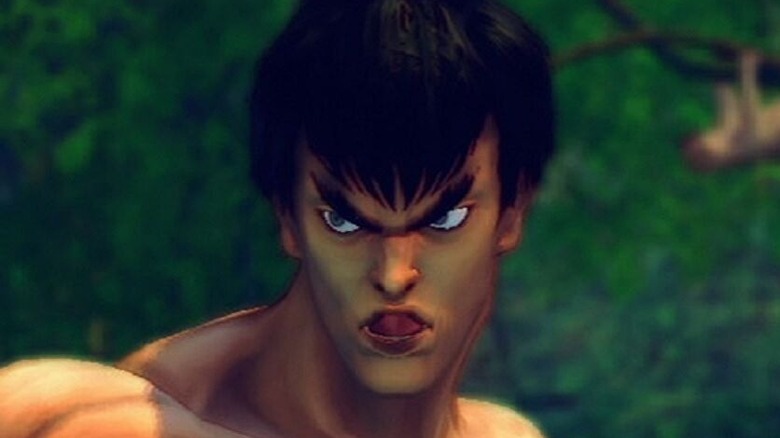 Capcom Co., Ltd.
It seems that controversies have a habit of finding "Street Fighter." Plenty believe the most recent entry, "Street Fighter 5," was a great game ruined by greed, and following the recent announcement of "Street Fighter 6," one detail had fans up in arms. Now one man has found himself at the center of a series of unfortunate events. 
Daniel Lindholm, a composer who worked on "Street Fighter 5," did a YouTube Q&A on May 7 that has since been taken down. In this segment, Lindholm discussed the probability of Fei Long returning to the franchise following his absence in "Street Fighter 5." Fei Long, a fan favorite character first introduced in "Super Street Fighter 2" back in 1993, is largely based on martial arts legend Bruce Lee. During the session, Lindholm shared an opinion indicating that Fei Long likely wouldn't make a comeback due to rumors he had heard about Bruce Lee's family. 
An unforeseen firestorm followed in the wake of Lindholm's Q&A, and he claimed in a tweet on May 11 that he was "getting blacklisted" from composing more music for the franchise. So, what exactly happened?
Lindholm claims reporters and fans misrepresented his conjecture about Fei Long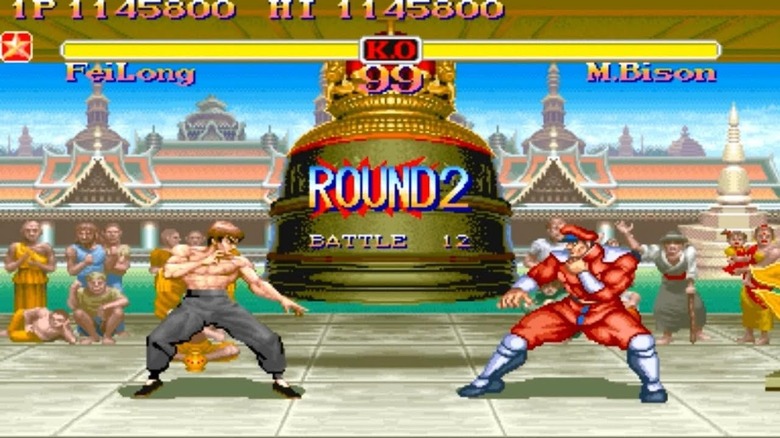 Capcom Co., Ltd.
During the stream in question, Lindholm reportedly said (via Kotaku), "I have sources, not only Capcom, friends of mine in the US who are very close friends with the Lee family. They basically said any kind of resemblance to (Lee) is omitted (sic) for comedic effect, it needs to be honorable. And so, that's why we won't see Fei Long again, ever."
Unfortunately, fans and journalists alike took Lindholm's conjecture as gospel. They've allegedly plagued both Capcom and the Lee family with questions and even hate while seeking answers regarding Fei Long's fate. It appears Capcom may not have been pleased with Lindholm presumably speaking on its behalf, but Lindholm insisted that wasn't the case. In recent tweets, he stated that his opinions are his own. Additionally, he apologized to the Lee family and developers at Capcom for any trouble that may have arisen from the situation. "To treat a hypothetical discussion as facts, it's just wrong," wrote Lindholm.
Hopefully, the dust settles soon and there will be a way for Lindholm to amicably resolve any conflicts with Capcom.