Take-Two Boss Responds To Red Dead Redemption 2 Backlash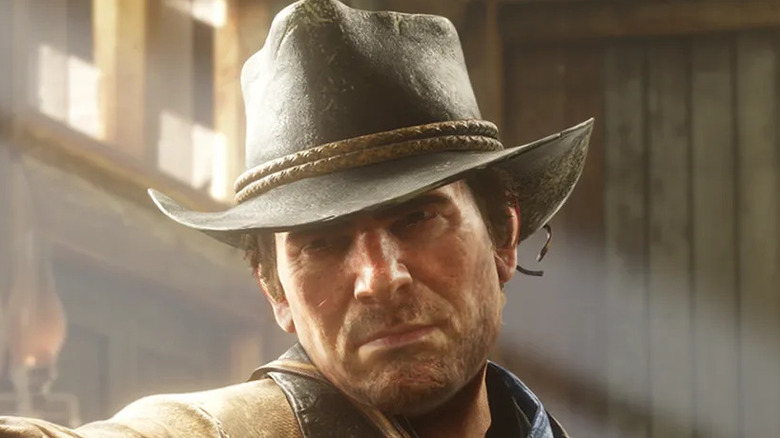 Rockstar Games
There are few things more frustrating to players than watching a beloved game wither away — and that's how "Red Dead Online" players are feeling right now. While no one will argue against "Red Dead Redemption 2" being a critical and commercial success that left fans in awe, the same can't quite be said for the adjacent multiplayer offering set within the same world. It has been about a year since the last time "Red Dead Online" saw any kind of meaningful update, and players are reaching the end of their patience.
Considering Rockstar also heads up the incredibly popular "Grand Theft Auto" series, and "Grand Theft Auto Online" sees a near-constant stream of updates and new content, "Red Dead Online" players continue to feel a little forgotten and like they're on the bad end of a parent's game of favorites. Unfortunately, none of this is new for "Red Dead Online," as players have been criticizing and even protesting the lack of content in the title for years. These frustrations even manifested in a social media war between "Grand Theft Auto Online" and "Red Dead Online" players, eventually spawning the #SaveRedDeadOnline hashtag. Now, the hashtag — and greater backlash from the community — have finally been acknowledged by someone involved with the game. Here's what Take-Two's CEO had to say about fans' gripes with "Red Dead Online."
Take-Two CEO acknowledges the frustration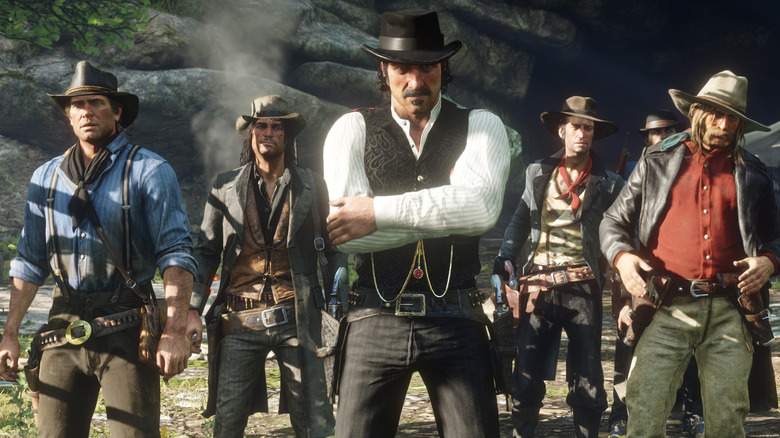 Rockstar Games
Speaking with IGN before an earnings call, Take-Two Interactive CEO Strauss Zelnick confirmed his awareness of "Red Dead Online" players' issues, but ultimately conceded that fans would have to look to Rockstar for any meaningful updates or news. Zelnick said, "Rockstar Games talks about the updates that are coming, and we're working on an awful lot at Rockstar Games. I've heard the frustration, it's flattering that they want more content, and more will be said by Rockstar in due time." Zelnick was also asked whether Take-Two Interactive would be supporting the game long-term, and the CEO confirmed it would.
While some fans might read those responses as a hint that Rockstar will soon be announcing something to sate "Red Dead Online" players, Take-Two Interactive later clarified that Zelnick's comments specifically referred to the title's servers, not to any added game content. That might feel like a blow to any fans hoping Zelnick's acknowledgement might lead to a tangible change in the game, but it also means that there's no way the #SaveRedDeadOnline campaign isn't on Rockstar's radar now. 
IGN concluded its report with the revelation that "Red Dead Redemption 2" (which includes "Red Dead Online") has sold over 44 million copies worldwide, which Take-Two has noted as being well above expectations. Clearly, people love adventuring in Rockstar's take on the wild west, and with the #SaveRedDeadOnline movement right at its doorstep, hopefully Rockstar doesn't let fans down in the future.