TikTok's Gaming Push Is Turning Heads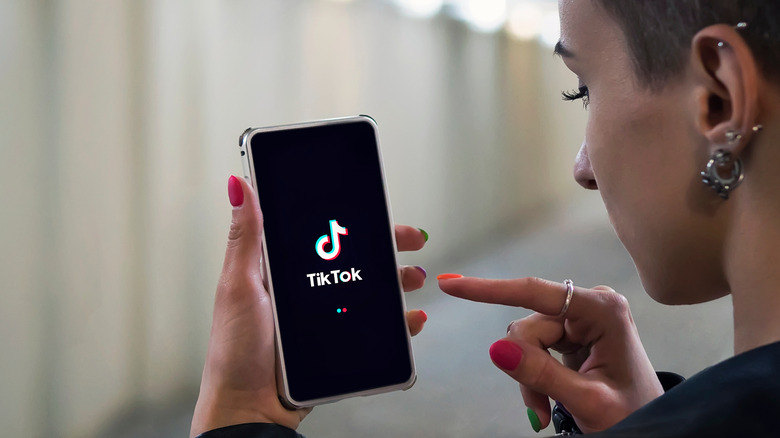 diy13/Shutterstock
TikTok apparently has plans to get into the gaming market, similar to how Netflix is testing out mobile games. According to a report by Reuters, TikTok is planning to make a massive push into video games, starting with Vietnam as a test market. The games in question are smaller, minigame-style titles, comparable to internet flash games. The aim is to not only increase ad revenue on the app, but also increase the amount of time its 1 billion monthly users spend on the platform. TikTok is going to pull from its parent company ByteDance's catalog of smaller mobile games to add to the app.
Advertisement
While the testing is starting in Vietnam, Reuters reported that TikTok has plans to roll out games to other parts of Asia by either Q3 or Q4 of this year. ByteDance as a whole has been attempting to establish itself in gaming by acquiring a studio, Moonton Technology, last year. Currently, gaming content is fairly popular on TikTok, with people either sharing gaming creations, like Dr Disrespect in "WWE 2K22," or livestreaming themselves playing games directly on the app. The US version of TikTok does have a small selection of games, including "Disco Loco 3D" a dance game and "Garden for Good," which has players grow vegetables that result in TikTok making donations to Feeding America. The TikTok gaming plans sound like a massive expansion of what's already available, but why would the social media giant want to break into games?
Advertisement
Why TikTok and Netflix want to be in games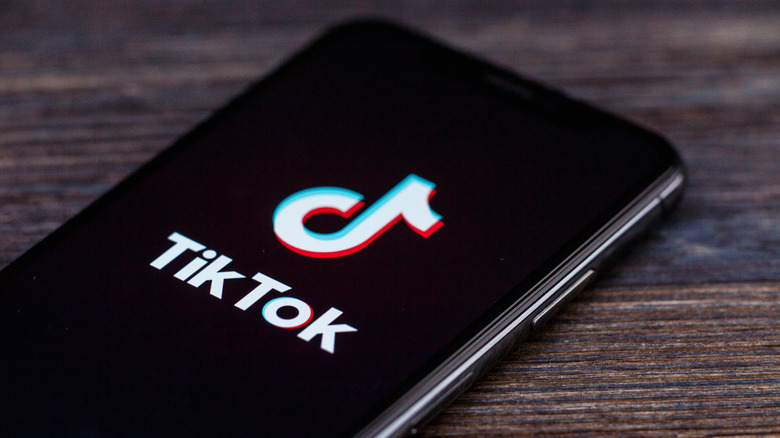 XanderSt/Shutterstock
According to Reuters, while TikTok will need to first acquire a license for gaming in Vietnam, this is expected to go smoothly as none of the planned mini-games feature mature content. Users of Douyin, the Chinese version of TikTok, have had access to some games on the app since 2019. However, the plan does include going beyond smaller games eventually, which would put the app in competition with Netflix. Netflix has shown just how serious it is about gaming by purchasing multiple developers.
Advertisement
So why do these entertainment services want to get into games? In addition to the massive amount of global revenue in mobile gaming, which was roughly $93.2 billion in 2021 (via Statista), games would also likely increase engagement time with the services. Currently, TikTok is designed to feed you an endless loop of content, which is meant to keep you engaged with the app. Games tend to hold people's focus for an extended period of time, so the company believes it would increase engagement time. TikTok currently makes a ton of money via ad revenue, with it likely to exceed $11 billion this year, more than Twitter and Snapchat combined, according to the Reuters report.