Xbox Boss Has Exciting News For Raven Software Union
Only four days removed from Raven Software's historic bid to solidify the Game Workers Alliance as an official union, the studio has already found a major supporter. As initially reported by Kotaku, Microsoft Gaming CEO Phil Spencer spoke out during an employee meeting, promising his support for the new union. This support will take effect as soon as Microsoft finalizes its purchase of Activision Blizzard.
Officiated by the Nation Labor Relations Board, the outspoken employees at Raven Software made good on their promise to make sure their "collective voices can be heard by leadership," as QA tester Becka Aigner said (per Kotaku). The Wisconsin-based studio voted to etch its name in history as the first major gaming studio to unionize, bringing Raven Software considerably closer to the wages, benefits, and working conditions it desires.
Now that the dust has settled, Spencer explained that he and Microsoft VP, Deputy General Counsel Linda Norman had taken to studying unionization of late. According to Spencer, that self-education has translated into action.
Phil Spencer on employee rights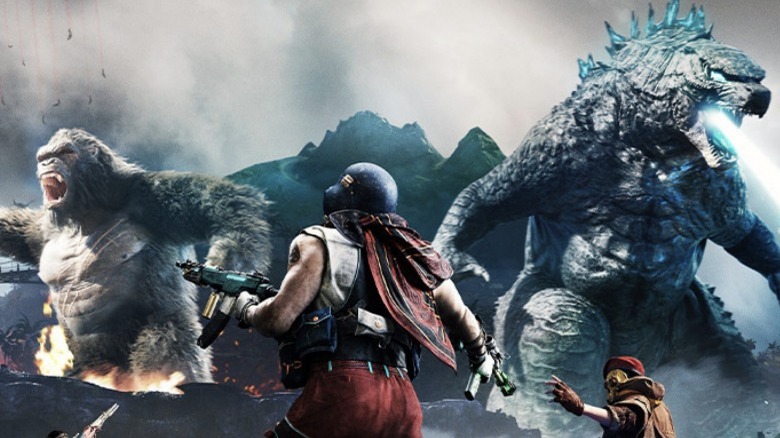 Activision
Per Kotaku, Spencer said, "We absolutely support employees' right to organize and form unions." He went on to explain that Microsoft would still recognize the union following its acquisition of Activision Blizzard, describing the union as "something that can be a part of a relationship between a company and people who work at the company."
Spencer has yet to release an official public announcement of his support, nor to respond to any outlets inquiring about this employee meeting, but he allegedly emphasized in the same meeting that Microsoft and Raven's Game Workers Alliance have no official affiliation with each other at this time. The promise to publicly support Raven Software's new union has made for a sharp contrast to Activision Blizzard's seemingly reluctant statement that it "will not stand in the way" of the Game Workers Alliance (per The Washington Post). The Game Workers Alliance and Communications Workers of America (CWA) have contradicted this assertion of neutrality in press releases.
Activision Blizzard itself also said to Kotaku following the vote that, although it believes employees should retain the right to unionize, a decision of such magnitude "should not be made by 19 Raven employees" out of roughly 350 total workers.
Still, Spencer and Microsoft's recognition of the Raven Software's union carries great significance for the future of unionization in the gaming industry. Former Nintendo of America president Reggie Fils-Aimé also declared support for unionization, but Spencer is much closer to the heart of the matter as Microsoft Gaming's CEO.