More Studios Are Following In Raven Software's Footsteps
Electronic Arts
Although the video game market is worth over $150 billion (per Statista), it is home to some of the worst working conditions in the entertainment industry. Video game giants like Rockstar Games have made headlines for enforcing near-impossible deadlines to create a crunch period during which developers are overworked and underpaid. For example, during the development of "Red Dead Redemption 2," Rockstar employees reportedly worked upwards of 100 hours a week (per Vulture). Additionally, not only do these practices hurt developers, but they also hurt consumers, with "Cyberpunk 2077" being a fresh example. And unfortunately, as noted by Time, these harmful business practices have become standard in the video game industry. 
Advertisement
Across the board, employees in the video game industry are not receiving the respect they deserve, but things are changing. In the last few years in particular, employees of video companies have been making efforts to get their collective voices heard. Consequently, a labor movement is taking form in the gaming industry. Companies such as "Call of Duty: Warzone" developer Raven Software made video game history when a group of its employees voted to unionize, giving workers a much-needed voice in the multi-billion dollar industry. And now, it looks like quality assurance contractors who have worked on major franchises like "Mass Effect" and the upcoming "Dragon Age: Dreadwolf" are following suit.
Advertisement
BioWare Employees have unionized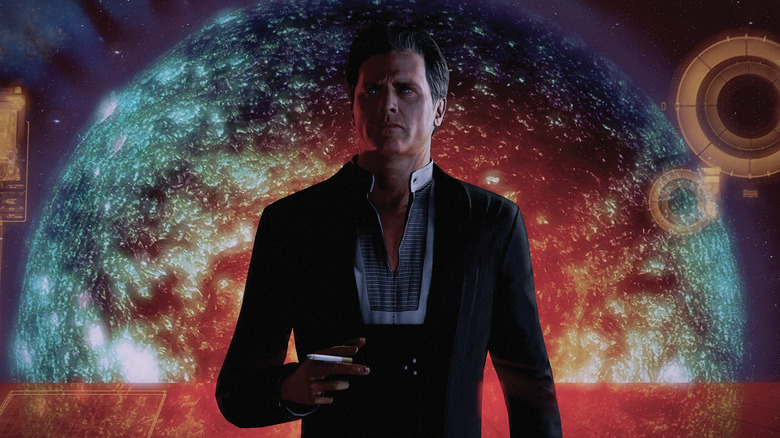 Electronic Arts
On May 6, BioWare employees in Edmonton, Canada, announced on social media that they'd voted unanimously in favor of a union. The union was formed  by employees of BioWare's external game development partner, Keywords Studios. The motion was first filed in April to the Alberta Labour Board, with Keywords Studios' quality assurance employees citing low pay as their main complaint. Specifically, Keywords Studios employees pointed out that they only make the Canadian minimum wage of $11, the same as an entry-level fast-food worker. Additionally, the QA contractors highlighted that the in-house BioWare employees are paid almost double what they make and are privy to considerably more benefits.
Advertisement
Following the unionization announcement, a Keywords Studios Union spokesperson told Polygon that they would start bargaining this week and the union is looking to "drive some positive change in our workplace." Additionally, the spokesperson started something of a call to arms in the video game industry by saying, "If you've ever considered it, go for it. Life is too short to continue to get exploited." In an age where the exploitation of employees of big-name video game companies is at an all-time high, it may not come as a surprise if more companies follow in Raven Studios and Keywords Studios' footsteps and start forming their own unions.