Why Spider-Man In Marvel's Midnight Suns Sounds So Familiar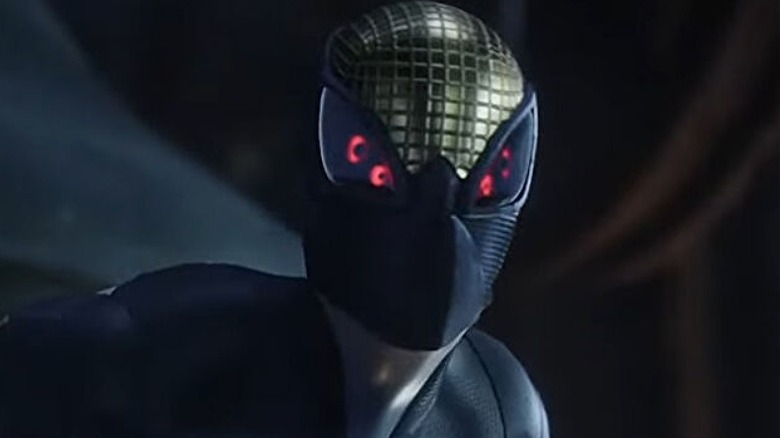 2K Games
Marvel fans watching Summer Game Fest might have thought they heard a familiar voice during one of the trailers. If you were a Spider-fan who found yourself thinking that, you were right. During Summer Game Fest, Firaxis showed off a new trailer for "Marvel's Midnight Suns" featuring both the Friendly Neighborhood Spider-Man and the deadly Venom. The trailer isn't super long and does have Metallica playing over a great chunk of it, but Spider-Man speaks on a few occasions, revealing a familiar cadence. That voice is none other than Yuri Lowenthal, best known for voicing Peter Parker/Spider-Man in the PlayStation first party title "Marvel's Spider-Man," as well as the spin-off "Marvel's Spider-Man: Miles Morales."
With "Marvel's Spider-Man" heading to PC soon, even more fans are going to soon be able to associate Lownethal's voice with the hero. Of course, having the same voice actor voice Spider-Man in both games might leave some questions about which universe "Marvel's Midnight Suns" takes place in, but the game's developers were quick to clarify that their Spider-Man is not the same one as PlayStation's and Insomniac's. Speaking with VGC, Firaxis creative director Jake Solomon clarified, "It's not meant to be that Spidey, but we heard that Spidey and said 'that sounds like Peter Parker to me,' but it's not the exact same character." And would you believe it, this isn't even the first time Yuri Lowenthal has played a Spider-Man separate from the beloved PlayStation series.
Lowenthal has been Spider-Man in other games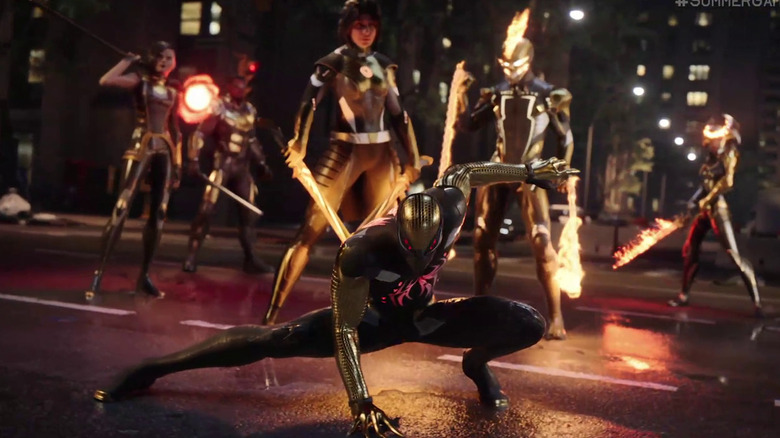 2K Games
While Solomon didn't reveal much about the background of the "Midnight Suns" version of Spider-Man, this isn't Lowenthal's first rodeo in an alternate Spider-Man universe. Yuri Lowenthal also appeared in the mobile RPG "Marvel Future Revolution" as Spider-Man, and even appeared in the recent animated "Spider-Man" TV series, although he was playing the Lizard this time around. The full voice cast hasn't been revealed just yet, so it's possible that there could be some more familiar voices taking on iconic Marvel characters. Maybe the "Marvel's Midnight Suns" Wolverine actor will win themselves a role in PlayStation's "Marvel's Wolverine" game with their performance.
Having a familiar voice for Spider-Man might help more fans give "Marvel's Midnight Suns" a chance. The game had fans divided upon its reveal due to its unique gameplay. The title is a mix of "XCOM" tactical gameplay with deck-building mechanics. Every action appears dictated by which cards are in your deck and which ones you have drawn up to that point. The system seems complicated, to say the least, but hopefully the social aspects will draw some people in. Who wouldn't want to spend the day with Spider-Man, just hanging out, being buds?