Everything We Know About Sea Of Thieves Season 7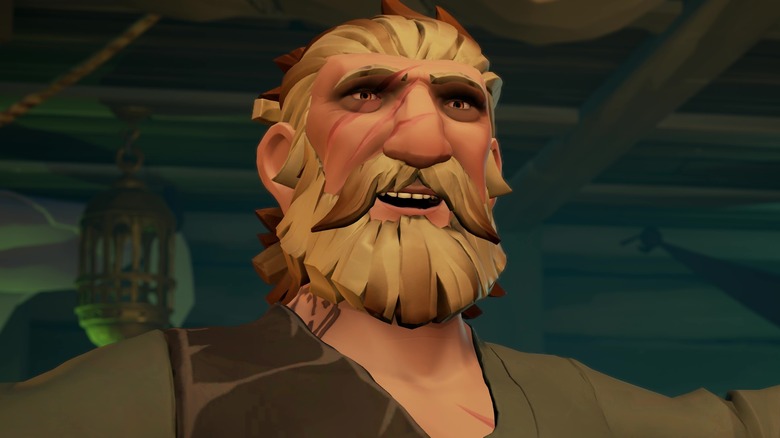 Rare
"Sea of Thieves" Season 7 was just one of the many announcements at the Xbox and Bethesda Showcase. Developer Rare shared a catchy "Captaincy" trailer, complete with a pirate's tune and a sneak peek of features coming to Season 7. After all, it's never too late to entice players into sailing the online seas, even if it's a solo voyage. 
Advertisement
The "Captaincy" trailer lists the following "Sea of Thieves" perks through song. Of course, there's becoming Captain of your own ship, which is something you've always been able to do. However, you can also now decorate your "Captain's Cabin" and finally name your ship. You can also emblazon the ship's name across the Ship's Crest, so long as you keep swears out of the spelling. 
Players can also customize the Captain's Cabin to match their preferences, which could mean arranging the treasures inside or maybe even the ceilings and floors. In short, that means ship customization will be more complex than ever before. Here's what else you can look forward to for "Sea of Thieves" Season 7.
Sea of Thieves Season 7 upcoming events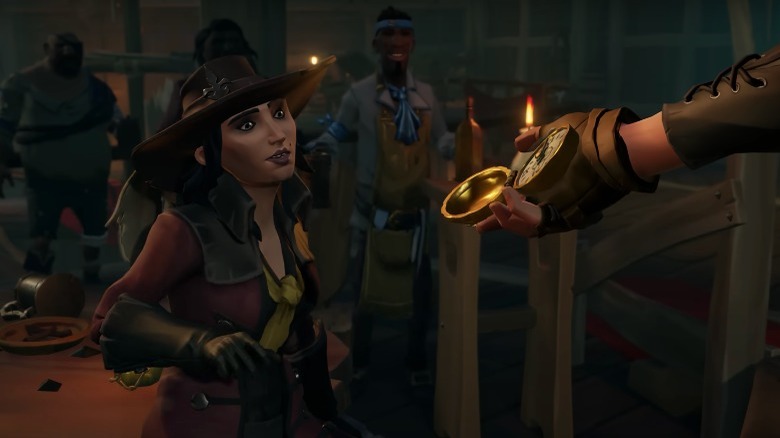 Rare
Season 7 also marks a milestone for "Sea of Thieves." Rare announced that the game just reached over 30 million players, so it's celebrating with a "Gold & Glory Weekend" that offers double gold and reputation, and boosted Renown from treasures. Further improvements and fixes, new treasures for the Pirate Emporium, and "The Forsaken Hunter" Adventure are also on the way. 
Advertisement
However, this limited-time event is before Season 7. Rare focused on outlining an eventful June going into July. Other than the ability to name your ship and the interior decorating, it hasn't revealed what else is coming in Season 7. As per the developer blog, more will be announced closer to the start of Season 7. Expect more than ship customization and bonuses.
"Sea of Thieves" is easily the most popular multiplayer pirate game, which is why fans were exciting to see a roadmap for 2022 earlier this year. As per Turtle Beach, Season 7 was originally supposed to come in June 2022 but was delayed by five weeks. Then, this past weekend, Rare dropped the "Sea of Thieves" Season 7 trailer along with a proper release date. 
Advertisement
"Sea of Thieves" Season 7 launches on July 21, 2022. Before then, players can look forward to the Gold & Glory Weekend starting on June 17.