Final Fantasy 7 Announcement Confirms What Fans Never Saw Coming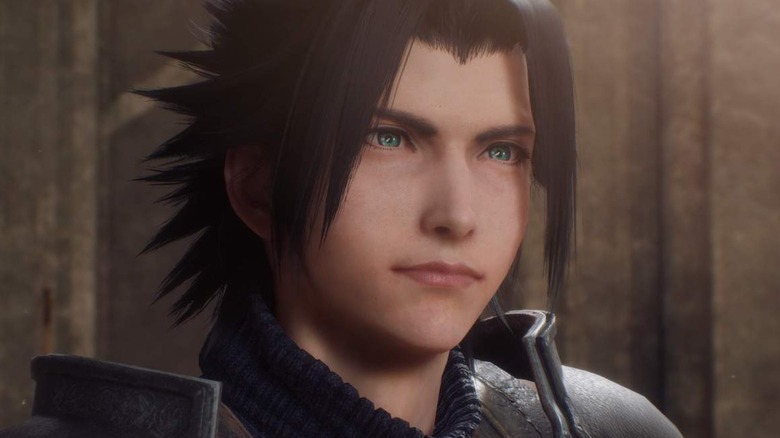 Square Enix
Since its 2020 release, "Final Fantasy 7 Remake" has demonstrated undeniably how countless fans still hold nostalgia and love for the original game's characters more than 20 years later. Square Enix's remake of its hit RPG garnered glowing praise from critics, albeit the studio has also faced constructive criticism, including regarding the PC port, which caused an uproar. Still, in large part, fans have enjoyed the rework of "Final Fantasy 7," with "Remake" earning an 8.1 User Score on Metacritic for its combat, character work, and more. However, Square Enix's latest batch of announcements on "FF7" projects may have set a new record on ambition in a way fans never anticipated.
Advertisement
In the "Final Fantasy 7" 25th Anniversary Celebration Livestream, the studio revealed multiple upcoming spinoffs focusing on the world of "FF7" and new journeys for its characters, including Cloud, Aerith, Sephiroth, and Zack Fair. Executive Producer Yoshinori Kitase held the biggest announcements for last, though. First, he premiered the new installment in the reworked "Final Fantasy 7" series, "Final Fantasy 7 Rebirth." Second, Kitase announced the mainline series of games will conclude as a trilogy, with one more unknown title after "Rebirth."
Rebirth and Beyond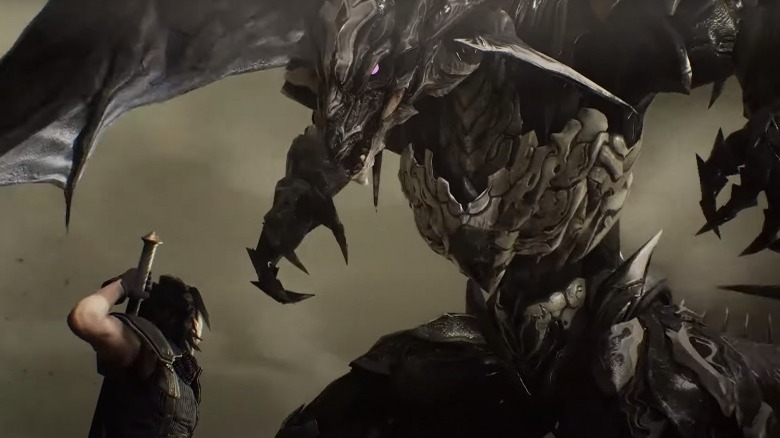 Square Enix
An Aerith monologue opened the trailer for "Rebirth." "What we've done — that's set in stone," she said. "The past is forever. But the future — even if it has been written — can be changed." Cloud and his friends better hope so, as the footage showed a fiery meteor impacting the world. The trailer recapped the origins of Sephiroth's madness as Square Enix — in bold words on the screen — posed the most pressing questions to the player: "what will become of the planet," and, "what is Sephiroth's endgame?" At the conclusion, fellow SOLDIER Zack Fair led Cloud to safety as he told Aerith, "[I] feel like I failed you."
Advertisement
"Rebirth" will arrive on PS5 in Winter 2023. After the stream, Kitase announced the "FF7" remake project will end as a three-game series. Creative Director Tetsuya Nomura also released a statement via "Final Fantasy 7's" Twitter page that he, "can't wait to share the intention behind naming" "Remake" and "Rebirth." He also looked forward to revealing the final game.
No further details on the final entry have appeared yet. The stream included a plethora of other announcements, including merch and details on three "FF7" spin-offs (via Square Enix). Among them, the rumored and once-unlikely "FF7" spin-off "Crisis Core Final Fantasy 7 Reunion" will become reality when it arrives this winter. Gamers may have to soldier on a bit longer for the release of "Final Fantasy 7 Rebirth," and the final act to follow, but the stream still left plenty on cloud-nine.
Advertisement