Whatever Happened To Star Wars 1313?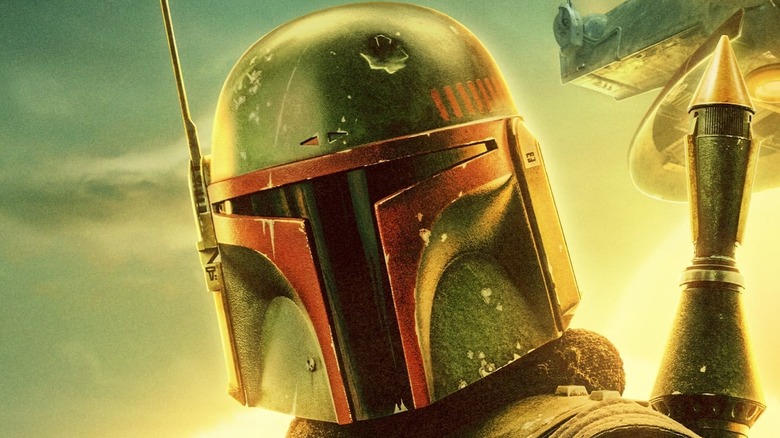 Disney
This October will mark 10 years since Disney bought out the "Star Wars" franchise, wiping the entire Extended Universe from canon to start anew with the sequel trilogy — and while the films themselves are rather controversial topics, it can't be denied that Disney has built a solid repertoire of spin-off media since the acquisition. From the "Star Wars: Rebels" series bridging the gap between the original and prequel films to "The Mandalorian" expanding the universe outside of the Jedi-Sith conflict, the "Star Wars" franchise is thriving like never before.
Advertisement
Still, it seems Disney isn't above incorporating the franchise successes that came before it. "Knights of the Old Republic," the most beloved "Star Wars" game to date, is now officially being re-canonized with a full remake in development, raising the question as to whether Disney will be reviving any other pre-acquisition projects. There are quite a few that deserve a second chance, after all, though perhaps none more so than "Star Wars 1313." Announced in 2012 to great fanfare (via Gamesradar), the story-driven third-person shooter featuring Boba Fett was a promising and highly-anticipated project that didn't survive the changing of hands, despite seeming like a perfect complement to Disney's plans to expand the franchise's non-Jedi storylines and action-based video game titles. The game would have fit in perfectly alongside "The Mandalorian" and "Fallen Order." So, whatever happened to "Star Wars 1313?"
Advertisement
A half-realized dream
It's no exaggeration to say that "1313" went out with a whimper. The first sign of trouble was the shuttering of LucasArts — previously the main in-house game developer studio for "Star Wars" — in a massive layoff that only left 10 employees to handle licensing work (per Gematsu). A Gameinformer interview with a LucasFilm representative hinted that the project was quite far into development, and stood a chance of being passed off to third-party developers for completion. This had fans holding out hope that EA would handle the project after their exclusive deal with Disney for "Star Wars" games — but when pressed on the issue, EA told Kotaku that they wouldn't be "announcing any specific titles" at the time. The official cancellation was an unspoken one: in 2014, Disney quietly abandoned the "1313" trademark, quietly confirming that it had no plans to pursue the project (via The Escapist).
Advertisement
Despite a few red herrings hints and mentions over the years — most notably, a 2015 interview with Lucasfilm head Kathleen Kennedy admitting that the project was still being discussed for potential development — nothing much has come of them. Recently unearthed prototype footage has sparked discussion around the abandoned title again (via IGN), however, and it's not too unlikely that the project might come back under a different name — but, for now, "Star Wars 1313" remains an un-trademarked relic that's most likely dead for good.