The Lollipop Chainsaw Reference You Missed In The Suicide Squad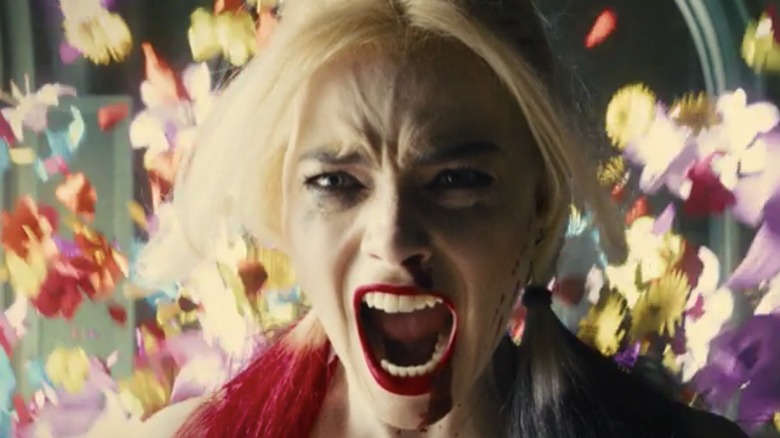 Warner Bros. Pictures
"Lollipop Chainsaw" was an over-the-top hack and slash game released way back in 2012 for the Playstation 3 and the Xbox 360 that some might have judged others for playing. Gamers got to play as Juliet Starling, high school cheerleader/zombie hunter, as she and the animated severed head of her boyfriend, fight through hordes of the undead. In a performance Buffy the Vampire Slayer would be proud of, Juliet saves her boyfriend and the world from the evil dead and manages to look good and make wisecracks along the way. 
Advertisement
Many found the bloody action and scantily-clad protagonist enjoyable and more than a few would be embarrassed to admit they got that one achievement during their run through the game. Still, it got average reviews and was forgotten fairly quickly. One person who still remembers, though, is filmmaker James Gunn. He remembers the game so fondly that he made reference to it in "Suicide Squad."
The Gunn-Lollipop Connection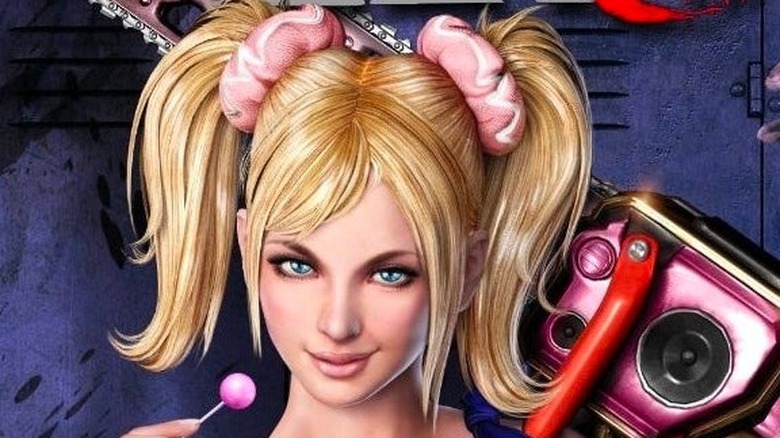 Warner Bros. Interactive Entertainment
While most of us know Gunn as the writer and director of some of our favorite superheromovies, he was also a writer on "Lollipop Massacre" and loved the visuals designer Suda51 developed for the game. Gunn told Collider that when he was directing "Suicide Squad," he decided to borrow from that design to create what he calls "Harley-vision." This "aesthetic of mixing this horrible gore with Harley's starry-eyed way of looking at life" was shown off in the hallway fight scene and should look familiar to fans of "Lollipop Chainsaw."
Advertisement
It makes sense that Gunn would draw on "Lollipop Chainsaw" for inspiration for "Suicide Squad." Apart from the fact that he wrote for the game, the style and aesthetics of the protagonist are a perfect fit for Harley Quinn. They both have a style that could be described as cheerleader punk and they both have a lighthearted and carefree approach to violence and destruction. It's safe to assume they see the world in a similar light and would likely get along well if we ever got a crossover.
While we never got a sequel to this zombie-killing game, Gunn's comments may give fans hope for the future. He's clearly still fond of it, and Suda51 has said he'd like to return to the franchise. He's even said he'd like to collaborate with Gunn on it again. Perhaps, now that Gunn is a big star, he can throw his weight behind the project and get a sequel into development. We'll have to wait and see.
Advertisement