Fall Guys: How To Unlock The Halo Master Chief Skin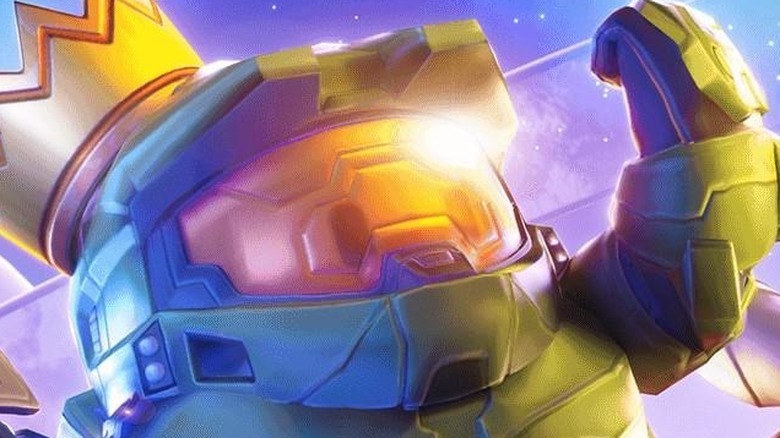 Epic Games
Things have been rapidly changing for "Fall Guys" after Epic Games bought up Mediatonic last year. Everything in June alone practically transformed "Fall Guys" into a new game, making the title free to play, drastically changing the game's economy, adding a problematic Battle Pass, and fully opening up the game to cross-platform play. There has also been a ton of collaboration both internally between other Epic Games properties, like the "Fortnite" Major Mancake skin earned by playing "Fall Guys," and externally as players had seen before with "DOOM" and "Ratchet and Clank" crossovers.
Advertisement
Now, "Fall Guys" is in the midst of what might be its most iconic video game crossover to date. "Halo" has come to "Fall Guys" and players can dress their beans up as Master Chief. It's the perfect complement to the recent addition of "Fall Guys" cosmetics in "Halo: The Master Chief Collection," letting players turn the tables and bring gritty sci-fi elements into the vibrant and joyful title. That said, to look like Master Chief players will need more than just a weapon ... or time playing the game. It'll take some cold hard cash if players want their beans to look as cool as Chief, but there are still some "Halo" goodies up for grabs if players don't want to shell out. Here's how to unlock the Master Chief skin in "Fall Guys," and the other free consolation prizes available during the Spartan Showdown crossover event.
Advertisement
How much does Fall Guy's Master Chief skin cost?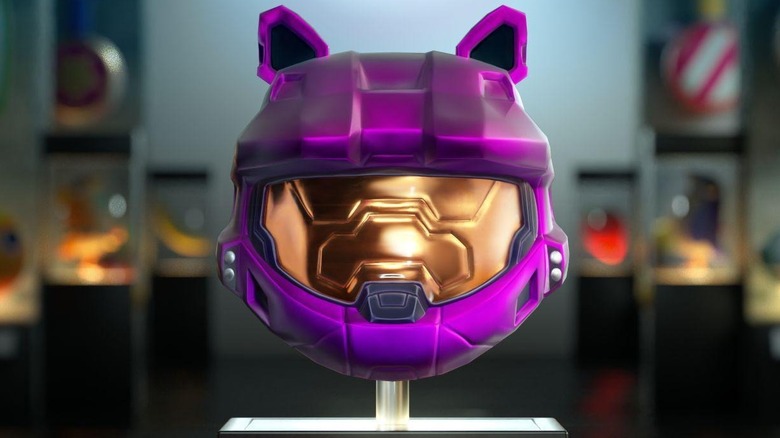 Epic Games
Looking good seldom comes cheap, and this is a fact that "Fall Guys" is well aware of. Per GameRant, if players want to don Master Chief's armor, it'll cost 1200 Show Bucks (just under $10). Show Bucks are a new premium currency recently introduced and they can be earned via the premium Battle Pass or purchased directly from the store starting at $7.99 for 1000 and getting progressively discounted in higher quantities. If players aren't feeling like the protagonist, there's also a Brute Chieftain and a Covenant Grunt skin, those are 800 and 400 Show Bucks respectively. If players want to go all in, there's a bundle that includes all skins plus a Grunt Panic emote for 2400 Show Bucks (around $20).
Advertisement
There's still some fun for players who want to keep the game truly free, too. Players can earn points by completing specific challenges during the Spartan Showdown event and gain rewards after hitting certain milestones. According to an official blog post from Mediatonic, a few examples of the prizes up for grabs are a "Spartan at Heart" nickname, a SPARTAN nameplate, an AI Construct pattern, and a Spartan helmet with cat ears. Regardless of whether players plan to purchase a set of armor for themselves or just take part in the event for some free goodies, players will want to hop into "Fall Guys" and join the Spartan Showdown event before it ends.