The New Witcher Spin-Off You Can Play Right Away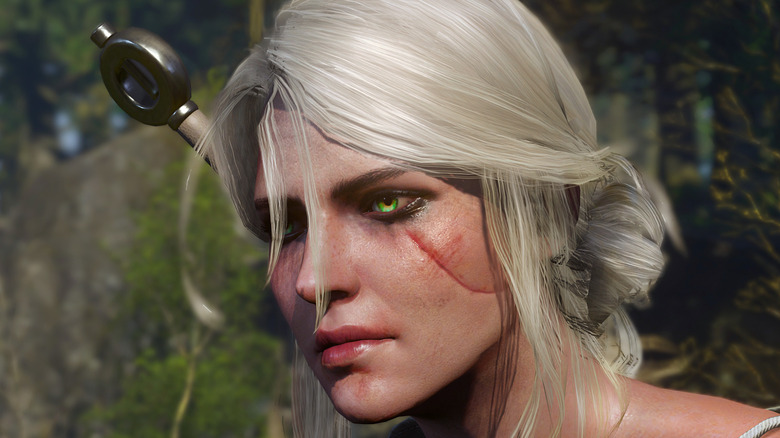 CD Projekt Red
"Gwent" fans rejoice — CD Projekt Red has just released a new single-player experience for the fan-favorite card game popularized by "The Witcher" series. In an exclusive announcement released through IGN, the Polish game developer showcased the deckbuilding roguelike game titled "Gwent: Rogue Mage." Bearing an official subtitle classifying it as a "Single-Player Expansion" of "Gwent," the new game will be a completely standalone release that doesn't require the main multiplayer title to play.
Fans may or may not remember that CD Projekt Red announced the unexpected "Witcher" spin-off in early 2022 as "Project Golden Nekker," a "captivating single-player experience" that would be unlike the other "Gwent" titles. Speculation from IGN and players previously put the game at a late 2022 release, possibly as late as October. But per the bombshell announcement made on July 6, 2022 — literally a day before launch — "Gwent: Rogue Mage" is currently available to play on the PC, iOS, and Android platforms.
Not your average spin-off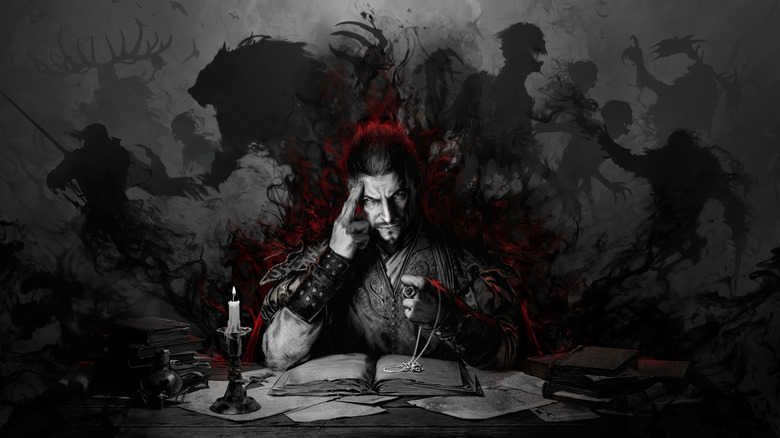 CD Projekt Red
While the game still uses cards of major characters from "The Witcher" series like Dandelion, Yennefer, and so on, the story itself is set hundreds of years before Geralt's adventures. Players step into the shoes of the titular Rogue Mage, Alzur, in his obsessive mission to create the very first Witcher. Despite how enticing this premise seems, CDPR has clarified that it won't be an "official addition to The Witcher lore," as the primary focus during development has been on gameplay over narrative. Game director Vladimir Tortsov emphasized that the studio wanted to expand on the "Gwent" mini-game experience in "The Witcher 3," making it into the true standalone game they knew many fans wanted, instead of the online PVP format seen before. 
The deck-building, single-player progression gameplay runs at an estimated 30 hours for full completion, with each rogue-like playthrough lasting up to an hour. With no online connectivity required, players can take the game at their preferred pace whenever and wherever they'd like. 
You can head on over to Steam or the mobile storefront of your choice and get the standard edition or premium editions of "Gwent: Rogue Mage" for $9.99 and $19.99 (or your regional equivalents), respectively.