Things Are Looking Bad For This Successful GTA Modder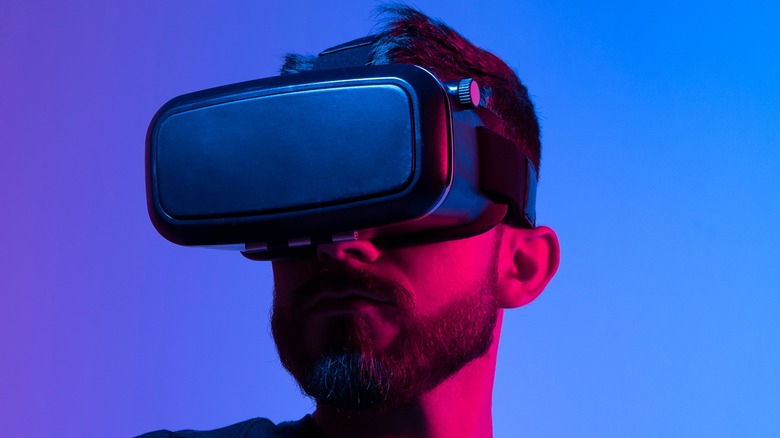 Volodymyr_Shtun/Shutterstock
Rockstar Games is best known for its open-ended games that let players do just about whatever they want. And if one of these games restricts a player in any way, you bet someone out there will make a mod to bypass it. Some of these mods have even gotten so big that they spawn communities centered around them, like with the case of "GTA 5" roleplaying.
Recently, some creations by Luke Ross for "Red Dead Redemption 2" and "GTA 5" caught the internet's attention due to the mods' ambitious goal of getting both of Rockstar's latest titles playable in VR. And for the most part, the mods work, with his "GTA 5" VR mod making the entirety of "GTA 5" playable in VR. Ross' VR modding projects have provided him with a healthy income of over $20,000 a month, thanks to his Patreon subscribers, who pay extra to get early builds of the mod. That might all be coming to an end, though, as it looks like the news of this revenue stream caught the eye of Rockstar Games, who swiftly took action against Ross.
He received a DMCA notice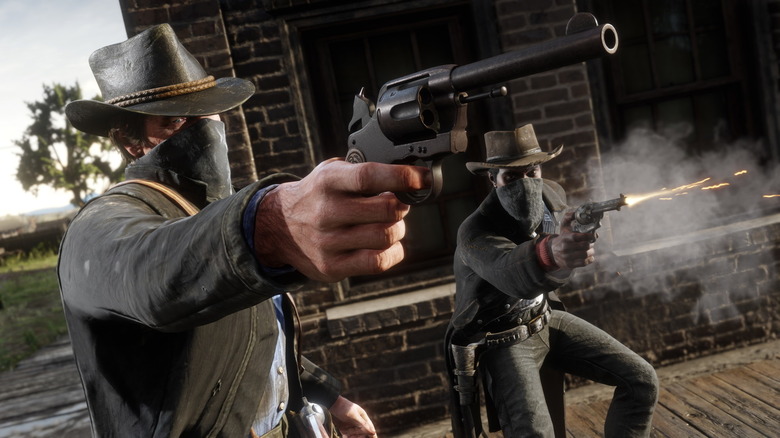 Rockstar Games
On July 6, Luke Ross created a post on his Patreon to inform his subscribers that he received a DMCA takedown notice from the parent company of Rockstar Games and 2K Games, Take-Two Interactive Software. Luke Ross claims that the company is demanding he removes all of its copyrighted work from his Patreon. Ross wrote that he responded to Take-Two for clarification on the specifics of the strike, but hasn't heard back yet.
Additionally, Luke Ross disagreed with Take-Two's assertion that he used copyrighted material on his Patreon. Ross clarified, "none of my modifications are built using software belonging to Take-Two Interactive Software, Inc." Furthermore, he noted, "the [VR] modifications are not intended to replace their games." Ross even argued that the VR mods could potentially drive up the sales of the games he modifies.
However, Ross wrote that he is not interested in a legal battle and that he respects the copyright holdings of Rockstar and 2K. Ross explained that if he doesn't receive clarification from Take-Two soon, he will take down all Take-Two content from his Patreon. So, fans of either VR or "GTA" might want to head over to Luke Ross' Github page to get ahold of his "GTA 5" VR mod before it's too late.